A Budget Friendly Guide & Tips

When it comes to showcasing a unique style with a high quality t-shirt printing, cost should not be a barrier. For personal or business purposes, this guide brings you to different places where printing services are available.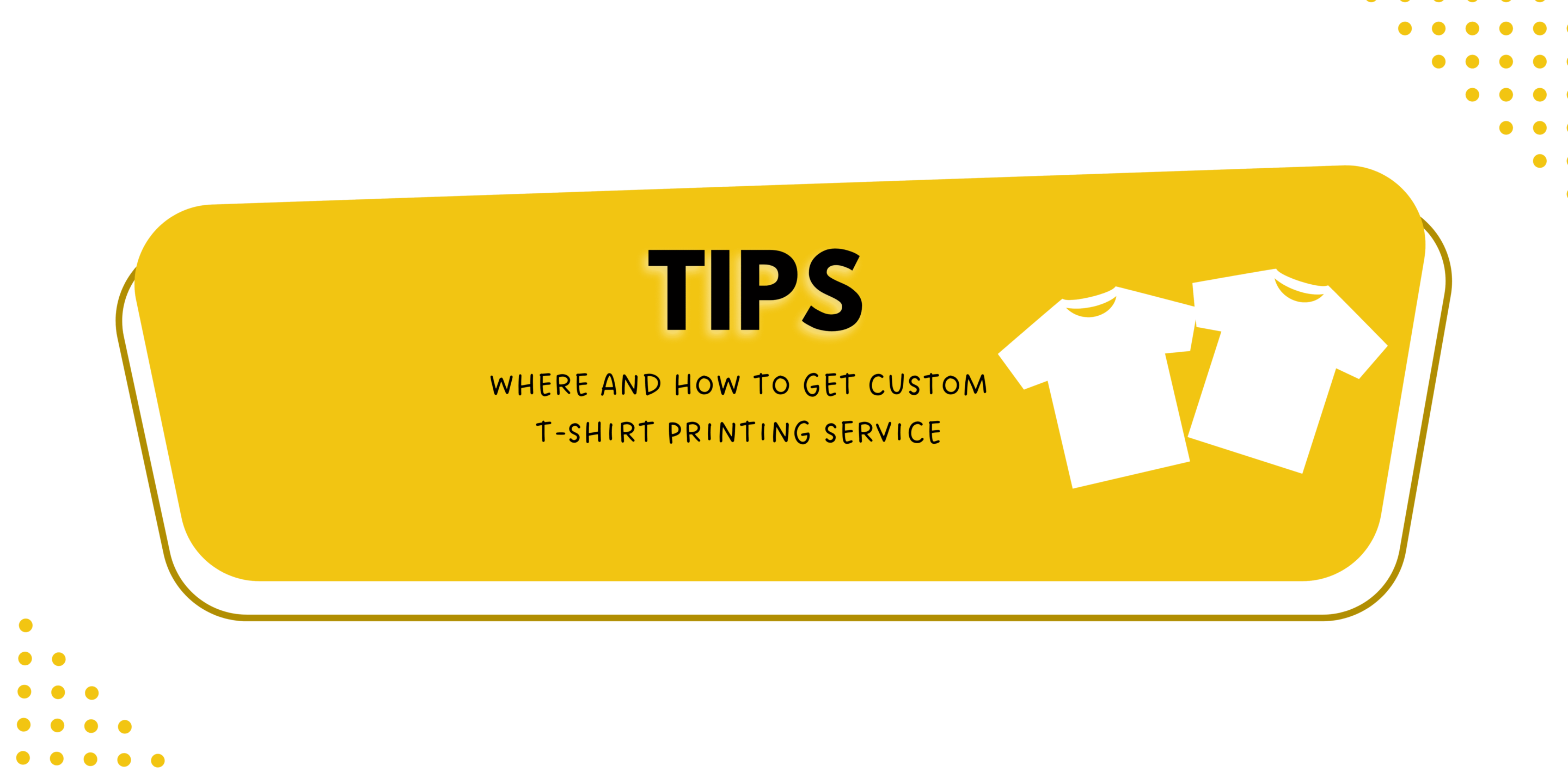 A custom T-shirt can be a great choice for any special occasions, a family reunion, celebration, organising an event or promoting your business. A personalised t-shirt customisation allows you to exercise your creativity and create a memorable visual impact by adding your design, logos, or messages to make a unique statement.
Like online shopping, a customisation gift product service can be performed online too. That said, online print shops have revolutionised the t-shirt printing industry by making it easier to get custom designs printed. These platforms allow you to upload your artwork to edit or create a new design on their website. Similar to shopping online, these platforms manage the printing and shipping of the item to you. If you no idea where to start your design from, there are many 3rd party designs site such as Canva. It includes many creative designs or wordings for you to kick start your ideas on designing a T-Shirt. While this is good for convenience, you might also want to check out and support local businesses or printing shops as they often offer competitive prices to attract customers.


Do you know that in Singapore there are various places that offer custom t-shirt printing? Just do a google search and you will be spoil for choices. Here, we consolidate some places where you can find different printing services for your needs.


Collaborating with a print shop or business provides direct communication and that fosters a better understanding of your needs and facilitates a smoother process. You can convey your requirements and preference directly with a knowledgeable person who can offer advice and recommendations or address any concerns you may have. Moreover, you will be able to request a material sample viewing session before committing to the purchase. An interaction certainly does have an added advantage to ensure your customised t-shirt perfectly aligns with your vision and expectation.


Without further ado, these are the locations for cheap T-Shirt printing services.


Some of these locations provide other niche printing services such as photocopying, banner and name card printing services, scanning services or gift product customisation. Please note to do due diligence and make enquiry before engaging any vendors. 
Bras Basah Complex Printing shops offer a myriad of niche printing services. Some shops offer banner printing, namecard printing, document printing, wedding gift, decals and stickers printing, T-Shirt printing, plastic molding and many interesting kind of prints. If you are helping your corporate company to source for multiple customisation, it works well as a 1-stop printing location. 
2. TJG Print (Bukit Panjang)

TJG Print is located West of Singapore and in the heart of Bukit Panjang. We do not have a retail storefront as our sales office is home-based. However, we accept appointment basis for viewing of sample material. As such, we provide a strong omni-presence experience to our customers.


TJG Print specialize in T-shirt Printing Customisation. We offer printing methods such as silkscreen printing, digital and vinyl heat transfer printing, sublimation printing and embroidery service. Our wide range of apparels, high quality prints and services will guarantee your peace of mind when printing with us.
3. Queensway Shopping Centre

Queensway Shopping Centre has been a tourism and heritage point. It is also well known as a printing hub in providing customise T-Shirt printing. There are a couple of shops that offer t-shirt and gift products printing services. Some shops may also provide instant T-Shirt printing. Hence, it has also been a go-to place for your printing solutions.
Sunshine Plaza is located near Town area and is convenient for corporate companies within the area looking for printing solutions. Sunshine Plaza Printing Shops provide a wide range of printing services such as name card, banner, document printing and T-Shirt printing service. There are at least 15 printing shops there and this synergy has created a special printing community in Sunshine Plaza.
Peace Centre is a stone-throw away from Sunshine Plaza and located near Town area too. Peace Centre printing shops offers a wide range of printing services at affordable pricing.
Practical Tips To Finding Cheap T-Shirt Printing Services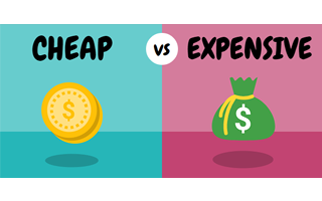 We find this equally important as a subject and we love to share tips and recommendation on how to customise cheap custom t-shirt printing. We understand as a consumer point of view that everyone loves to get the best deal. As such, here are the list of tips and advice you can look into.
Printing in larger quantities offers economies of scale, resulting in lower per-piece pricing. Look out for volume discounts that can provide special rates for large orders. Additionally, bulk printing has the advantage of optimising production processes and reducing setup costs which translate to cost saving and quicker delivery of the t-shirt to you.


At TJG Print, we value every order, no matter the size. We understand that small quantities can be important. Additionally, we do not charge Goods and Services Tax (GST), ensuring that you receive transparent and cheap, affordable and cost-effective pricing.
Bulk T-shirt printing often requires personalised names, numbers or designs which is a popular option for team uniforms, sports events and corporate gathering.


If your order does not involve any personalisation, it will be cheaper. Also, printing generic designs on all shirts will have longer durability as we will be using silkscreen/embroidery print method. For instance, having a company logo printed or embroidered on a T-shirt or Polo Shirt can provide lasting apparel. This option is frequently chosen by companies that order surplus shirts to distribute periodically.


For companies, it is essential to consider flexibility for future uses. By selecting a design that is not special to a particular event or time frame, you can eliminate the need for additional orders which may incur extra setup costs. This way, the shirts can be used for various purposes over an extended period of time.
Consider creative ways for your design. Simpler designs with limiting numbers of colour print helps to reduce cost while still achieving great results. The lesser and simpler it is, the lower the cost.


Reducing wastage is an important consideration and one area to focus on is the use of individual wrappers for the apparel. Individual wrappers are disposables designed for single use before they are thrown away. Besides material cost, the process of individually folding and wrapping the items requires additional time and manpower.


To minimise wastage and price transparency, it is crucial to communicate clearly with your supplier on your preference and their packaging practices. By doing so, you can make informed decisions that align with your sustainability goals while potentially reducing cost associated with individual wrappers and labour.
At TJG Print, by default, individual packaging service is not provided in conservation of the environment. Unless requested upon, there will be charges for individual packing.
Start early and maintaining good communication with your vendor is essential for a smooth process. Last minute (express orders) often require additional manpower, resources, and time to accommodate the rush. Vendors need to adjust their production schedules which results in higher fees to expedite the process.


By starting early, you will also have more flexibility in terms of production schedules or to make any necessary changes if required which can help to avoid unnecessary stress and added expenses.


Another key to a successful collaboration with your vendor requires clear communication. By providing clear and accurate specifications and responding promptly to their inquiries and being open to their suggestions will help to ensure a pleasant experience for both parties.
The most common printing methods are screen printing, Digital and Vinyl Heat transfer, sublimation printing and embroidery service.
It is important to note that pricing varies depending on the complexity of design, number of quantity, apparel type, printing location and size. Send your design and quantity info to us for a fast quote.
7. Type of T-Shirt or Apparel

When considering the type of apparel and fabric, it is important to consider the purpose of use and evaluate your options. Start by identifying the specific requirement such as intended use, durability, comfort or any specific features you may need.


Some examples:
For daily workwear, you might want to prioritise durability and easy care. Some engineers or technicians may require extra features such as a pen pocket. Or for promotional t-shirts for one-time events, visual appeal might be a key factor.


By having a clear understanding of your requirements you will be able to explore different options and compare quality and prices to find the right balance between quality and cost to ensure you get the best value. Check out our catalogue and you might be able to find what you need.
When receiving artwork from a vendor or supplier, it is important and crucial to check it for any mistakes and errors as the artwork serves as an approval. By carefully reviewing it, you can avoid potential issues. Pay close attention to spelling errors or any other mistakes that may be present. Taking the time to ensure accuracy can save you significant time in terms of liaising with the vendor and negotiating any necessary changes. This will contribute to a pleasant and smooth service experience too!
9. Delivery And Logistics

Typically, delivery fee starts from $15 which may vary depending on the location. Look out for free delivery promotion which often comes as part of a volume discount as that can save on delivery cost.


Besides that, delivery to a single location is more efficient and cost-effective than delivering smaller orders to different destinations which reduces delivery expenses.


If you are a student looking to custom print your class t-shirt or CCA T-shirt. Be sure to look out for promotion exclusively for students only.  At TJG , we provide free delivery services from time to time under student promo. Follow us on socials for more updates and offers.
Refer to online reviews for valuable insights that can help you gauge the level of service provided by different businesses and potentially provide a pleasant experience. Reviews from other customers provide first hand information about their experiences. However, It is important to consider multiple sources and look for patterns or common themes such as overall sentiment and specific aspects that reviewers mention that could be customer service and product quality. It is important to approach online reviews with a critical mindset as not all reviews may be genuine or unbiased. So it is helpful to consider the overall consensus rather than relying solely on a single review.


Do keep in mind that individual experiences may vary too. Weigh the reviews collectively and make an informed choice based on your needs and preferences. Check out genuine customers reviews on Google reviews 🙂
Are you ready to create your unique t-shirt for your team? If you are still not inspired check out our past projects here to get started thereafter you can start applying the tips for cheap and good quality t-shirt printing.


Have fun!