Are you interested in printing your own custom t-shirts but unsure about the design, implementation process or simply do not know where to start? Expressing your style has never been easier. In this article, we will explore the simple steps and resources that you can use to create your T-Shirt design.


If you have found your way to this blog, it is likely that you wish to have an ideal T-Shirt that sets you apart from the crowd.
Why Choose Custom T-Shirt Printing

Printing t-shirt serves as an excellent tool for personal expression, promotion, a commemoration of special occasions, mark milestones or even a showcase of your artistic flair.
Custom t-shirt printing offers a canvas for your creativity to flourish, enabling you to stand out and make a statement. It serves as a powerful promotional branding tool with several benefits, whether for your brand, business or company. A customised T-shirt offers visibility and can be utilised as part of marketing campaigns, promotions, product launches at any event promotion or even as uniforms. Moreover, they are tangible items that people can wear and use for an extended period. Learn and understand more about the 6 benefits of customising a corporate company uniform. 
With this in mind, allow us to introduce TJG Print (yes, that's us), a Singapore based t-shirt printing company specialising in providing comprehensive customization services for a wide range of apparel. Our expertise spans across silkscreen printing, embroidery, sublimation printing and heat transfer printing.
Exploring What Is A T-Shirt Design

A T-shirt design can be anything creative, intuitive, quirky or something that comes to your mind. It is the idea of bringing your design to life onto the T-Shirt. This can include a wide array of styles, themes, graphic and concepts which are suitable for personal use, brands, companies, and artists alike. The key also lies in expressing and effective communication with your T-Shirt vendor in bringing out your idea to life.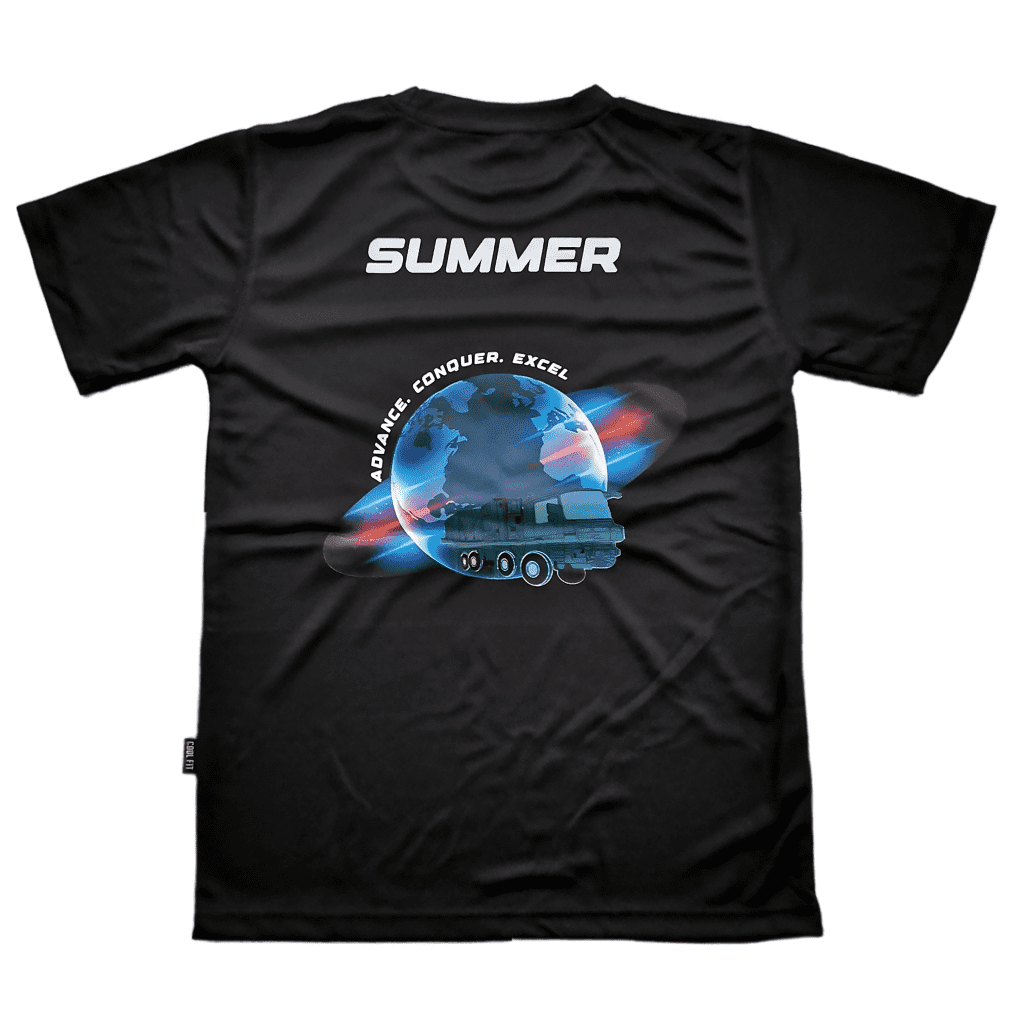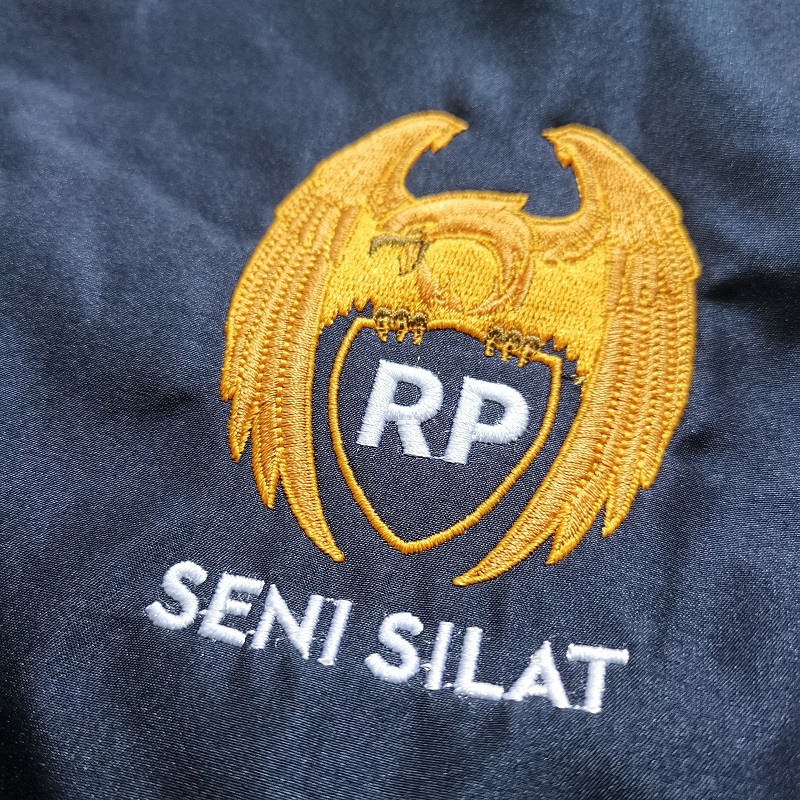 Example of 2 Colours Silkscreen Printing
When it comes to designing T-shirts, creativity knows no boundary. There are various designs to explore and here are some popular categories:
Logo designs encompass a wide range of visual elements, including company logos, slogan and event logos. These designs often involve intricate digital artwork, illustrations, images, and graphics created using specialised software.
Text-centered designs focus on text, using various fonts, sizes and styles. It can be simple and sweet such as basic wordings like "HUAT" or "Beautiful". In Singapore context, our clients love to print creative text using our favourite "Singlish" language. You can incorporate your text ideas using fonts from www.dafont.com and the best thing is that you can preview on the site.


Check out statement and minimalist designs in the TJG Print minimalist statement t-shirt collection, all created with Vinyl Heat Transfer printing, showcasing the power of typography.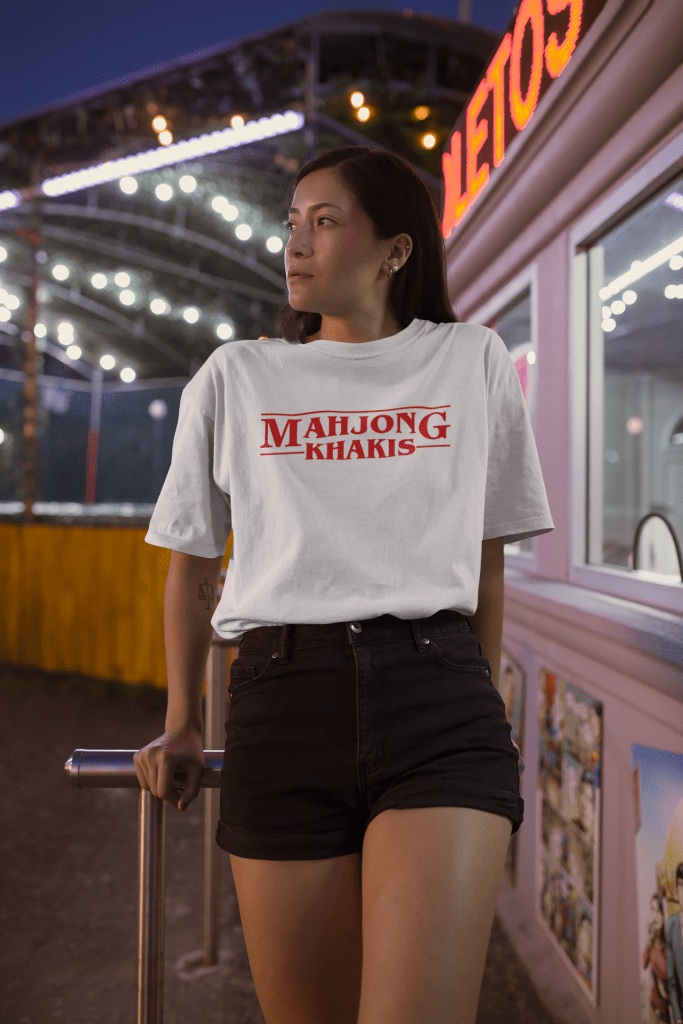 Example of Chinese New Year T-Shirt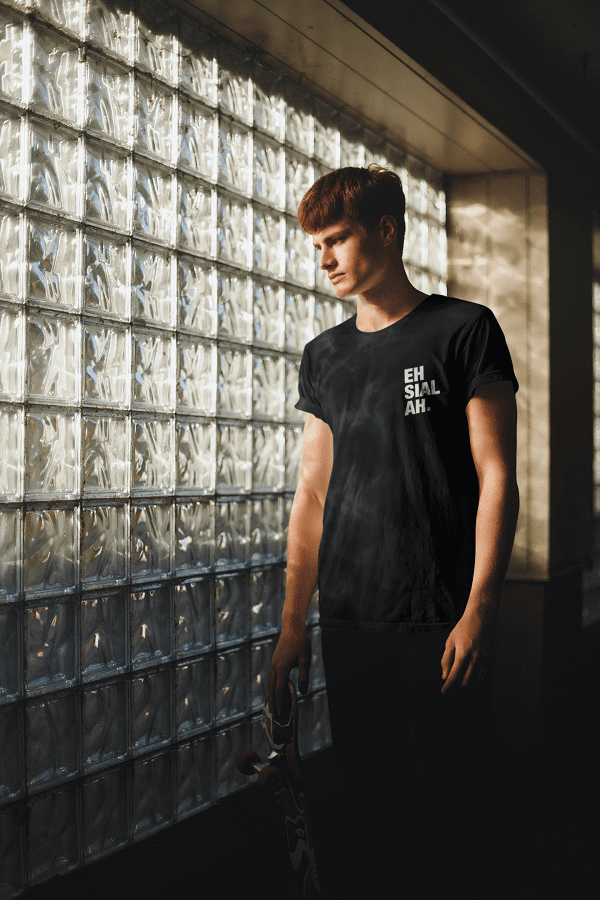 Example of Singlish T-Shirt
3) Full-Colour Designs, Paints and Photographs



T-Shirt designs can even be your hand-drawn artwork, coloured designs and paintings or photographs. We can bring it to life onto T-Shirts with the help of Silkscreen printing or Digital Heat Transfer Printing. To achieve this, digital heat transfer printing method is used to transfer your image onto the t-shirt. While Silkscreen printing uses a mold block to transfer the ink onto the apparels.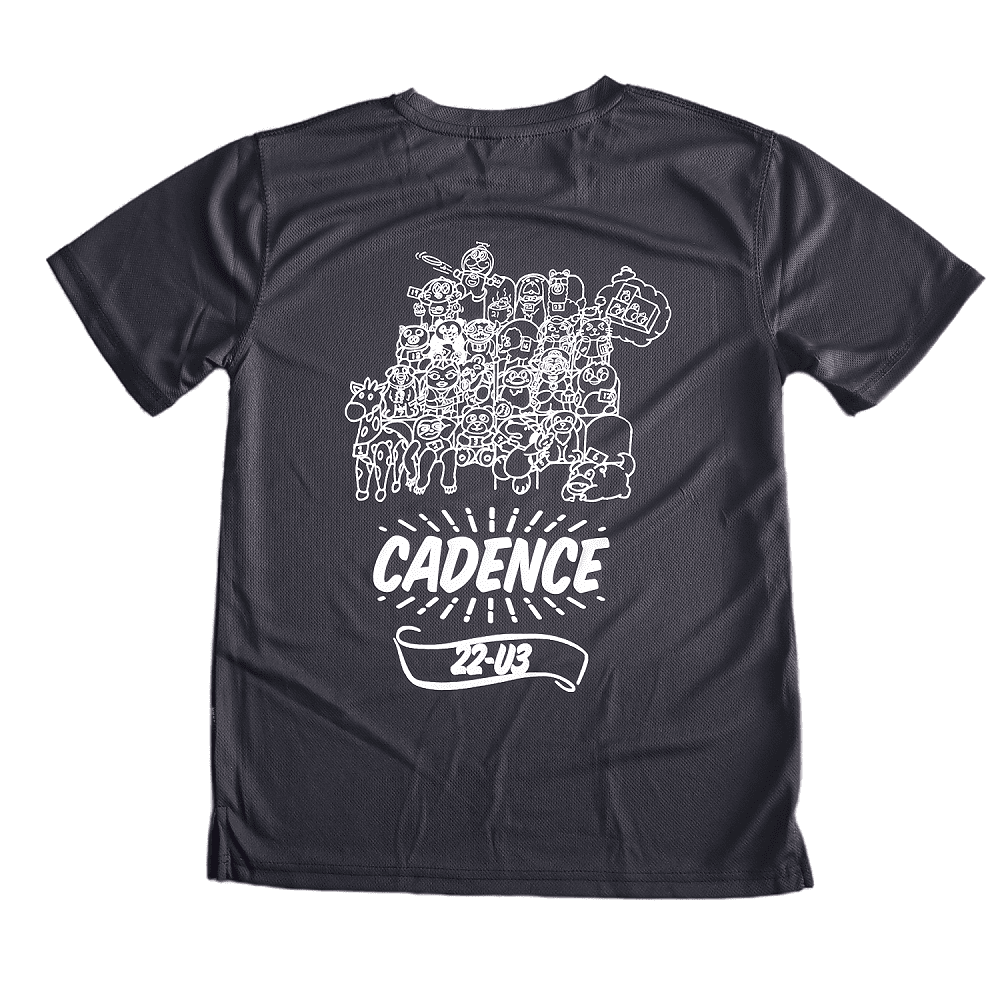 Example of Hand Drawn Design in Silkscreen Printing
with Custom Names in Heat Transfer Print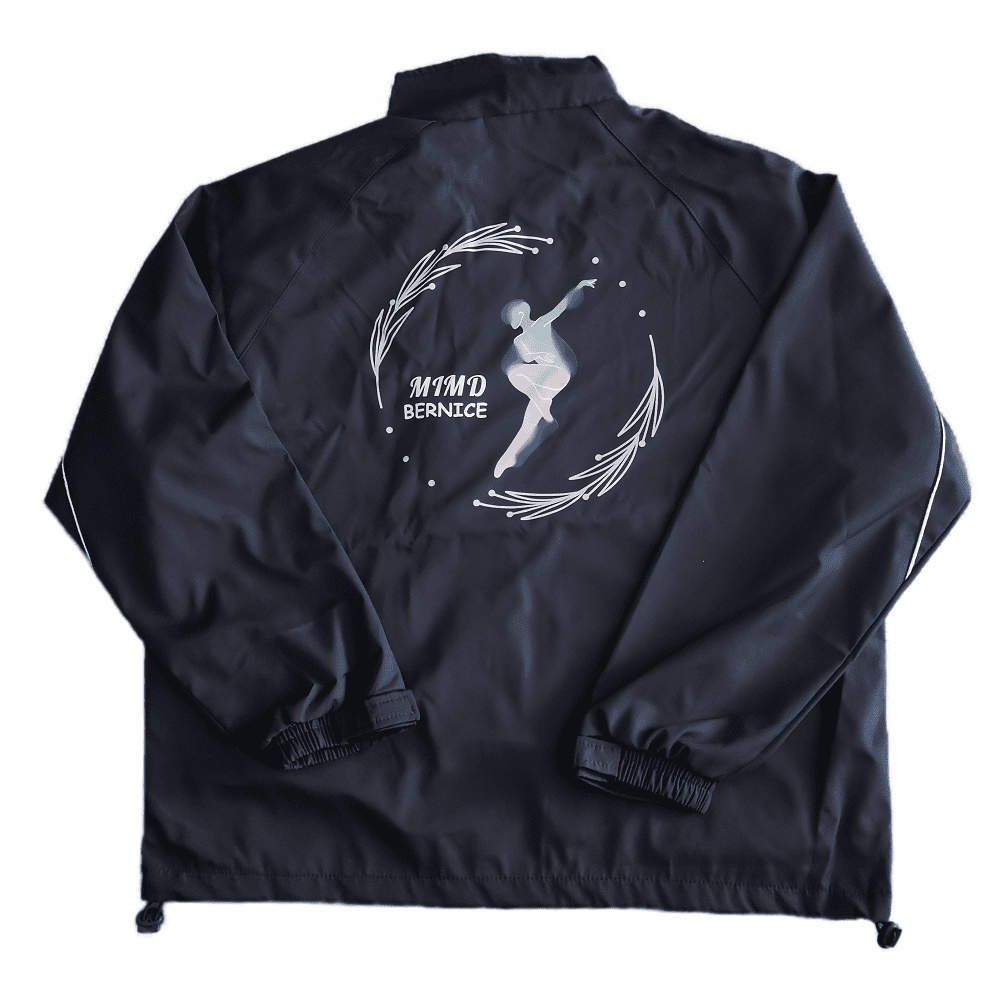 Example of Fully Coloured Design by
Digital Heat Transfer Print
Tip: To preserve the image's accuracy and clarity. It is essential to start with a high-resolution digital file above 300 DPI (dots per inch).
Low-resolution images files tend to appear pixelated and may not be suitable for printing.  


Some vector files offer high-resolution images at compressed size, so you need not worry about difficulties when sending the files to your vendor.
How To Get Started With T-Shirt Printing Customisation

Begin by clarifying your objective. Ask yourself why you want to buy custom t-shirts. Is it for personal use, a special event, business branding, uniforms or a promotional campaign? Your purpose will shape your design choices, determine the quantity needed, and dictate the type of apparel required.
How To Create My Own T-Shirt Design?

Next, you will need to create or select a design. If you have design skills, crafting your artwork using your computer or iPad is an option. Some helpful programs for basic designs can be found on your computer, such as Paint, which is an ideal starting point for beginners. However, Paint application has very limited design capabilitie. As such, we will like to introduce some applications with T-Shirt design templates which are more intuitive and creative.
If you are printing for personal enjoyment or small-scale events, such as Class T-Shirts or interest groups, you can use online design T-Shirt template sites. Notably, platforms like Custom ink Design Lab and Canva offer user-friendly templates and ready-made designs that allow you to preview your artwork before printing. These platforms also let you save your designs and share the link with us for printing at TJG Print. Our preferred design platform between these two is Canva as we are able to retrieve higher resolution file format such as PNG & PDF. With higher resolution, our designers are able to make your design more crisp and clear.
For more advanced design, software like Adobe illustrator (AI) provides extensive design capabilities. More importantly, they create high resolution design which are vectorize. Vectorize means the designs are not pixelated and zooming in will still give crystal clear resolution. AI and PDF vector file format from Adobe Illustrator is our preferred format.


Alternatively, if you require specialised skills or have large orders, it is a good idea to engage a graphic designer. Many businesses have in-house designers who are able to create unique designs tailored to their needs.
Adobe Photoshop is another powerful design tool that allows your tweak and create your very own designs. However, we recommend at least 300 DPI resolution to ensure that the designs are clearer for our printing.
4) TJG Print T-Shirt Template

Yes, we have our own T-Shirt Templates which you can download and use it for free. If you already have the logos and designs, you can input them and use it for your own internal approval or send us for a quotation.


If you are looking to design from scratch, it is better to refer to Custom Ink , Canva or Adobe illustrator to get it done first.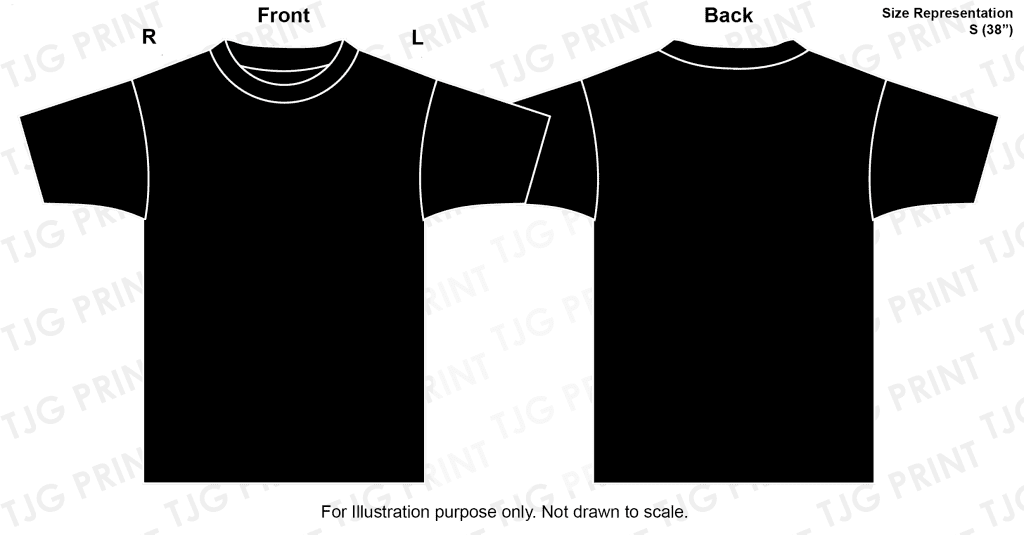 Finding The Right T-Shirt Printing Company

Lastly, finding the right T-Shirt Printing Company is one of the most important factor in helping to realize your ideal T-Shirt. There are various t-shirt printing shops you can go to. If you are looking for bulk order or small quantity printing or printing with no minimum order. Check out the places below which we have covered previously.


Queensway Shopping Centre is known for a variety of sports shops and printing services. It is a good place to find sportswear and customise t-shirts related to sports.


Sunshine Plaza Printing Shops and Peace Centre Printing Shops houses numerous printing and design shops, making it a suitable destination for custom printing orders. Particularly for small to medium-sized quantities.
Bras Basah Complex Printing Shops includes many wide range of printing services like name card, document to T-Shirt printing.


Katong Shopping Centre Printing Shops offers stationery, document printing and photcopying, name card printing and more.


TJG Print, located in Bukit Panjang offers a range of t-shirt printing services, embroidery service and customisation options, including gifts products, towels, tote bag printing and t-shirts. It's a convenient choice for those situated in the western part of Singapore. Do not worry if you from the East, as our services do includes affordable delivery services or free delivery during promotion periods. More importantly, we believe communication is the key and we are here to listen to your printing needs and do our best to fulfill them.


When choosing a T-Shirt Printing shop that is "near me", it is advisable to read reviews, do research on the company or ask for recommendations to ensure you select a reputable printing service that aligns with your requirements.
In conclusion, customising your own t-shirt has never been easier. This article has outlined the simple steps to get started and with these key insights. However, there are more tips that you can apply to get a good deal for cheap custom t-shirt printing.


To get started, send us your design and quantity required when you're ready!