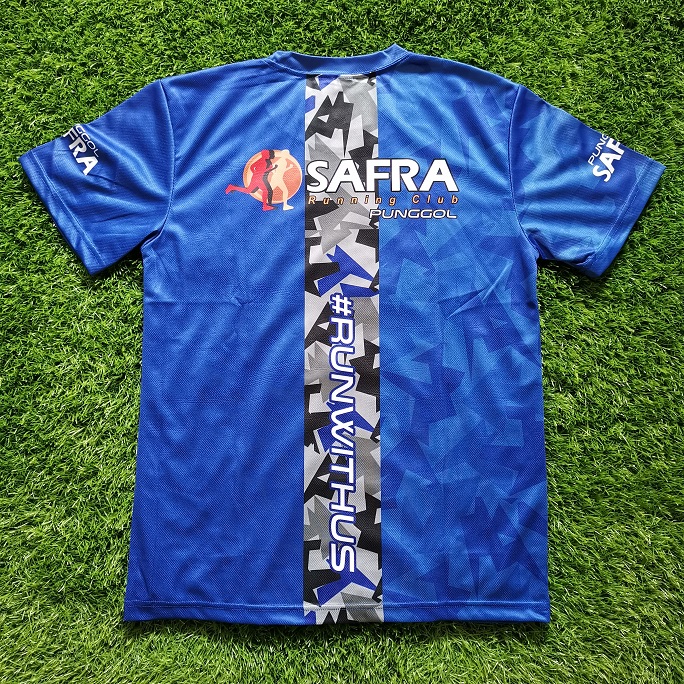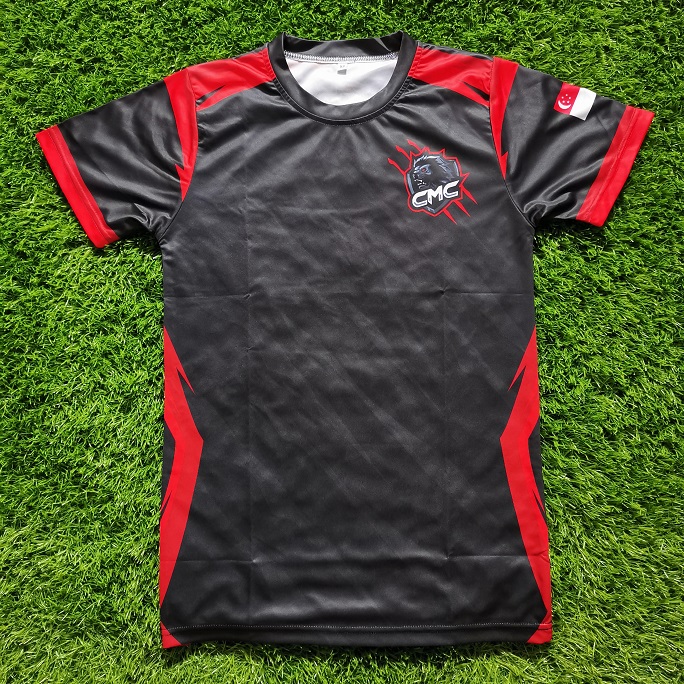 Distinct vibrant colours, high-resolution prints certainly serve as a feast for the eye. 
Love what you see and wonder how you can achieve these for your t-shirt? This is possible with a printing method called Dye Sublimation Printing. Sublimation printing opens the door to creativity and guarantees maximum comfort. In Singapore, we are definitely your go-to T-shirt printing vendor for sublimation printing.
What is Sublimation Printing?
In simplified term, sublimation print is the transferring of dyed ink into the fabric or apparel. It allows the entire garment to be printed. Hence, designs can be printed seam to seam or around the shirts.
Sublimation prints allows unlimited colour of your design at no additional cost. It can follow pantone code colours,create gradient effect prints and even personalized custom names or numbers. This unique technique of printing makes it a game-changer in apparel customization industry as your creativity is limitless.
The Sublimation Printing Process
During sublimation, high heat is used to transfer ink into the fabric. The ink is chemically bonded with the fabric together as one. The whole apparel integrates into one homogeneous item where the inks cannot be felt or there are not textured layer over it.
Firstly, a design is being printed on a special transfer films from a sublimation ink machine.
Secondly, using a heat press machine, the special films is transferred over to the fabric. The ink on the films are transforms into gas. At this stage, the gaseous ink cools and embeds permanently into the fabric.
As the design is being infused into the fabric, the surface of the shirt is smooth. With touch, you will not be able to feel the print on the apparel unlike other traditional printing methods such as Heat transfer / Silk Screen Printing or Embroidery.
Lastly, the sublimated fabrics have to be cut out and finished by sewing up to form into a t-shirt.
Below images and video for more about the process of sublimation printing.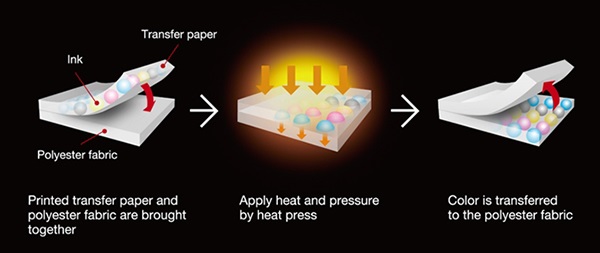 Image Source: http://www.sublicalender.com/blog/take-care-tips-wash-sublimated-t-shirts/
Advantages

– Resistant to print cracks, peeling and fading
– Permanent print
– No textured layer of prints ; Smooth surface
– Able to print multi-colours at no additional cost
– Able to match pantone code colours
– Able to do gradient effect prints
– Able to do all-over prints ; seam to seam
– Able to print custom names or numbers
– Able to do in different apparel styles (Eg. Polo, Long Sleeve, Singlet)
Disadvantage

– Limitation of fabric material (Only polyester material)
– Requires high resolution digital artwork files
– Expensive
– Longer lead time
What material can be printed?
Sublimation ink is made of water-gel based ink that is applied with high heat to infuse the ink onto fabric. This process converts ink into a gaseous state which blends with the fabric material (polyester molecules).
To achieve optimal colour, high heat temperature as high as 215 degree Celsius is activated to transfer the design. With that, the most ideal material to print sublimation is 100% polyester or Polyester blend of at least 60% as the polyester molecules are able to bond and lock well with the ink. Polyester are also known well as Dri Fit Material. 
Other materials such as cotton are made of natural fibres and they do not bond well with sublimation dyes and the ink washes out easily. Hence, sublimation will not be possible on cotton materials. Knowing more about Dri Fit Vs Cotton material will help you make an informed decision which to ultimately go for.
What Are Polyester Fabric?
Polyester Fabrics are synthetic man-made polymer which is commonly known as polyethylene terephthalate (PET). Generally, polyester is a kind of plastic. Polyester fabrics are made from polyester yarns or fibres.


In textile industry, polyester fabrics are also known as Dry Fit or Dri Fit material. They come in a wide variation of dri fit material which caters for different purposes and usage for our clients. For sublimation printing, the below image are the available materials. Be sure to chat us up to check availability too.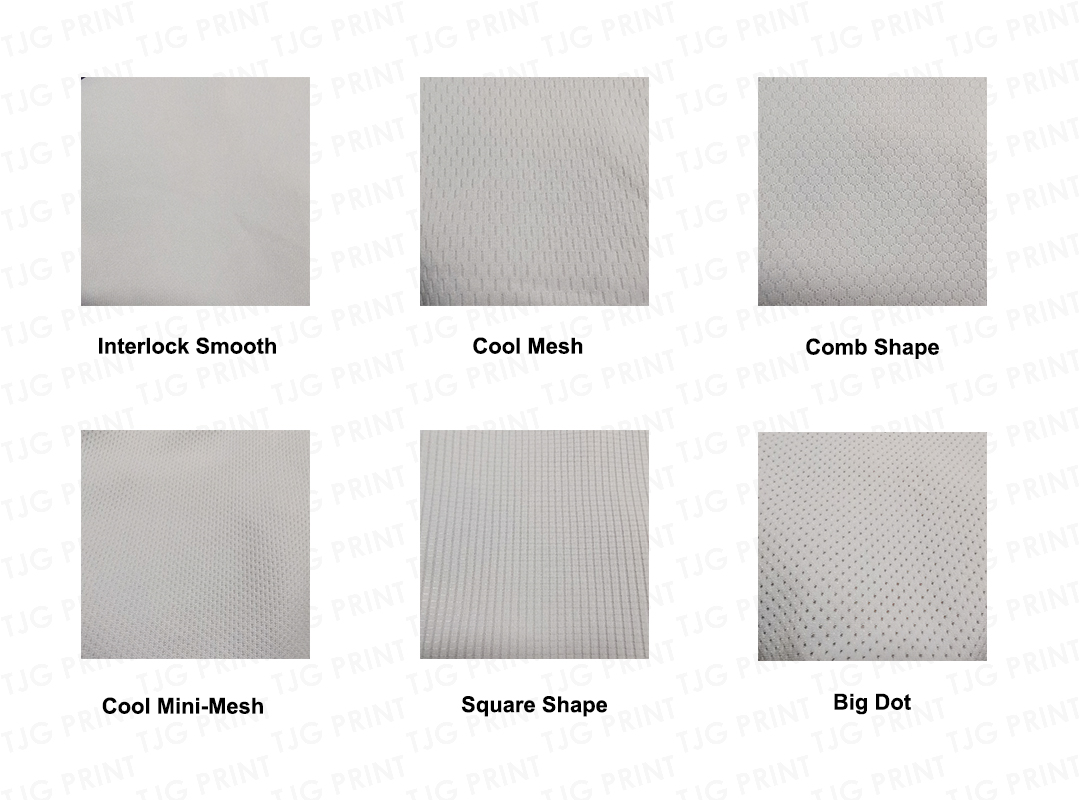 Go Crazy With Your Designs
While there are limitations on the type of fabric, there are no limitations to the colours you can print. You can add multiple logos, designs and colours at no additional cost. You can have the freedom to exercise your creativity and the only chance to go crazy with the designs.


For example, you can print a full camouflage or galaxy theme background. You can add rainbows, cartoons or gradient effect designs. There are no limitations to the apparel style (Eg. Long Sleeve, Polo, V-Neck) as well.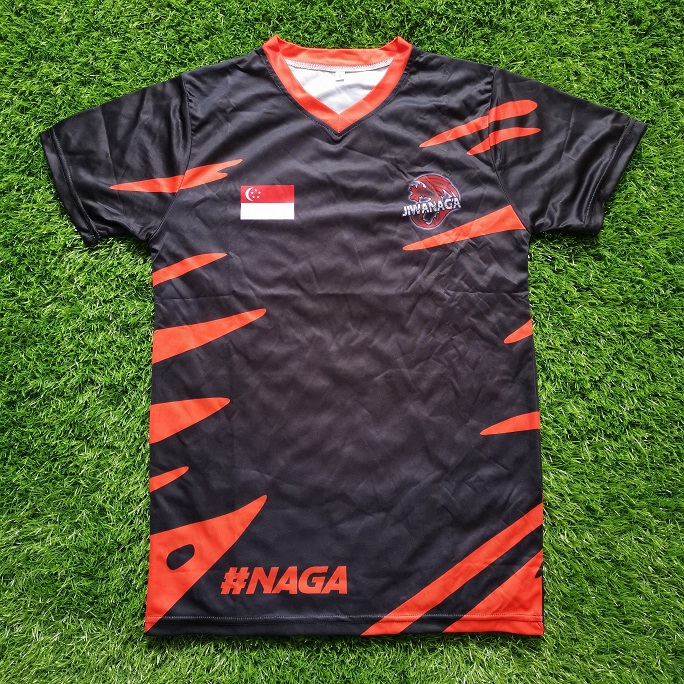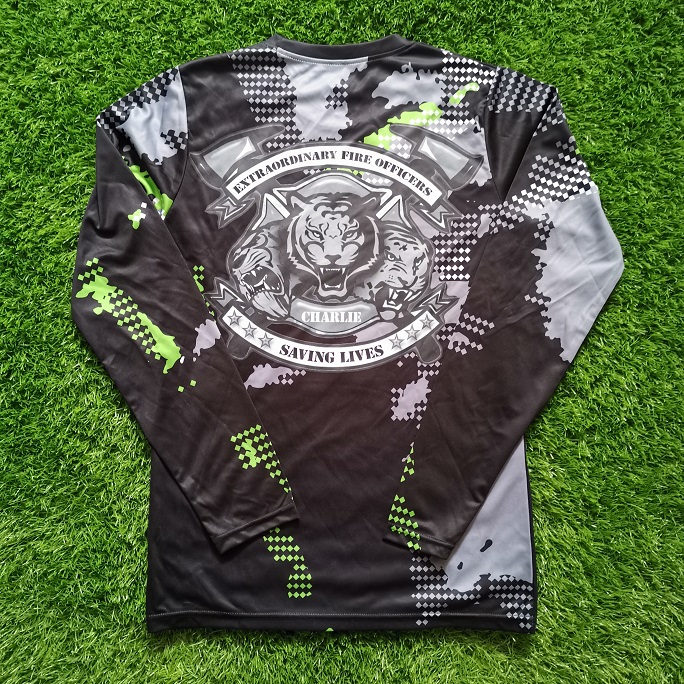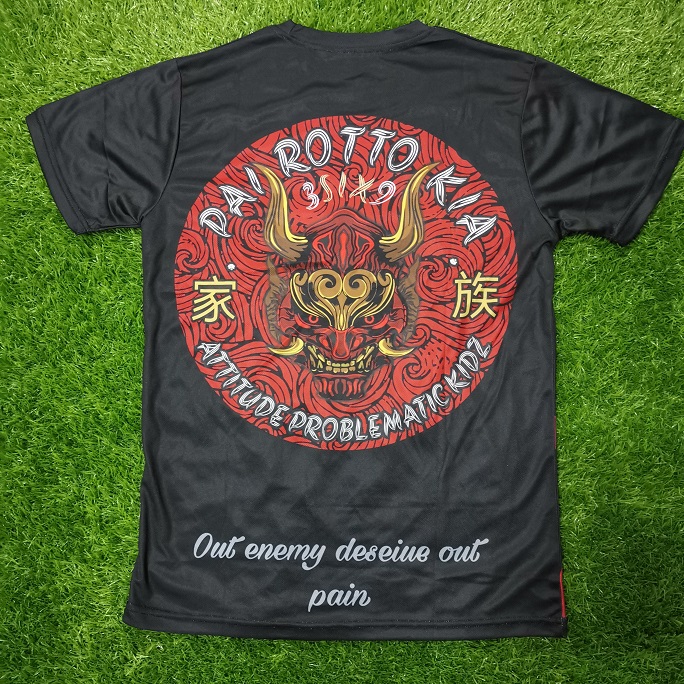 Add Custom Names & Numbers

Sublimation printing  grants the freedom to personalise custom names and numbers too. Unlike the commonly used conventional custom names & numbers vinyl heat transfer print method, sublimation print ensures the prints are permanent. Vinyl heat transfer print method have a lifespan and will eventually peel off. Hence, sublimation printing are increasing in popularity among class t-shirts and e-sports gaming jersey. It creates team spirit and a sense of belonging.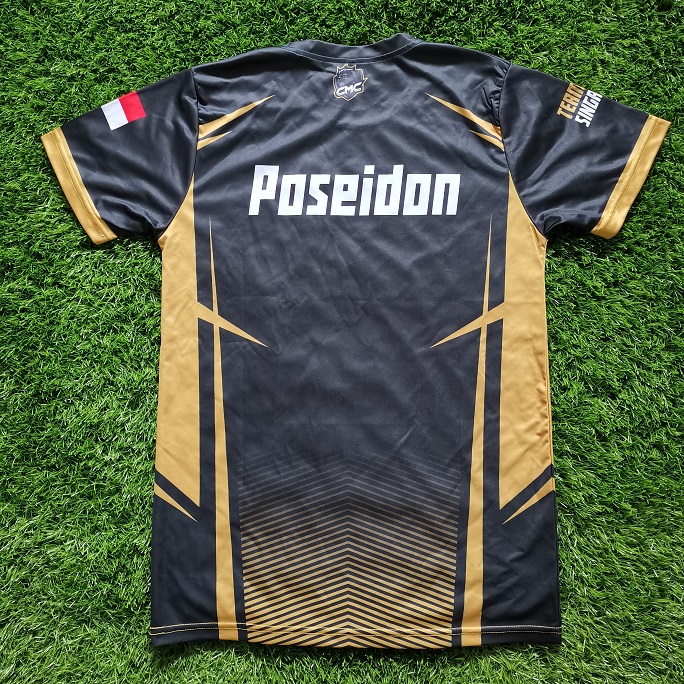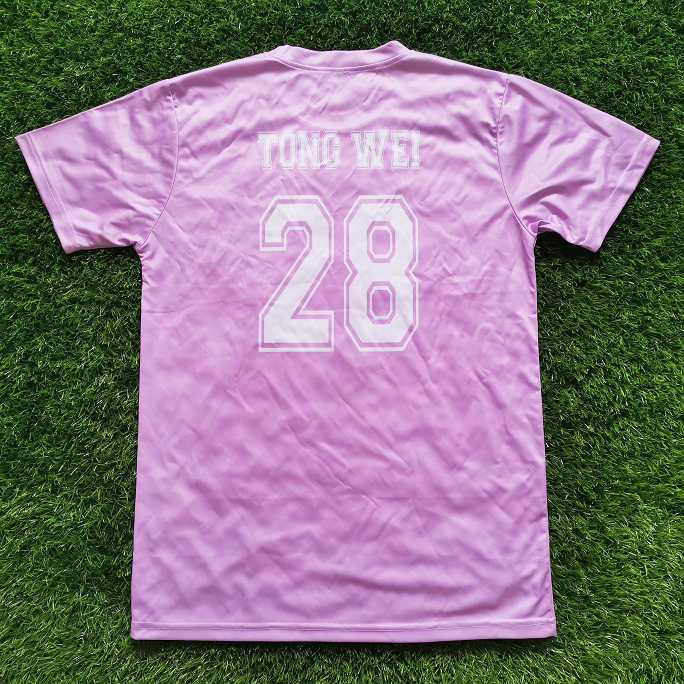 How Long Can My Sublimation Shirt Last?

 With proper care and maintenance, your sublimation shirt is expected to last a very long time. The prints are permanent and will not peel or crack.
Some general care tips includes:
– Washing shirt inside out
– Avoid harsh detergent
– Washing on gentle mode to reduce friction
How To Customise Your Sublimation Jerseys?
 Sublimation apparel is a popular choice and it is gaining popularity over recent years in E-Sports industry. In addition to vibrant colourful prints, sublimation is also known to be able to print all over or around apparels. All these intricate and complex designs are required to be digitally drawn.
Fret not, at TJG Print, we help to simplify the process and we have created sublimation design templates for ease. Visit here to view our sublimation design templates in Short Sleeve, Polo , Long Sleeve. All designs are interchangeable on all types of apparel style. 
With 4 easy steps to sublimation printing, you can make your dream t-shirt come true.
Alternatively, if you wish to have your own unique pattern or design, a vectorize source file in AI / PDF (300dpi) is required for us to process sublimation printing.
Our sublimation lead time is approximately 4 weeks or less with a minimum order of 20 pieces.