Welcome to another sharing post! If you are considering other methods to add texture to your design for T-shirts. You have come to the right place. These are various applications, but today we are going to share more on embroidery as we believe it is an interesting application to add texture and create a pop up effect for your design.
What is Embroidery?
Simply put, embroidery is a craft, using colour threads and needles to stitch a design on the product. It adds texture and pop up effect which makes it look very professional and smart. Embroidery can be stitched on various wearable commodities such as Caps, Tote bags, T-shirts, Jackets, Windbreakers and more. Check out examples of apparels we embroidered on for our past customers in the below images.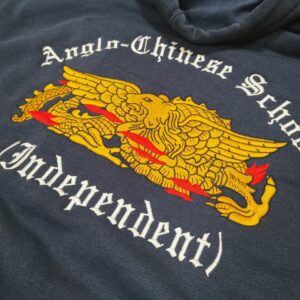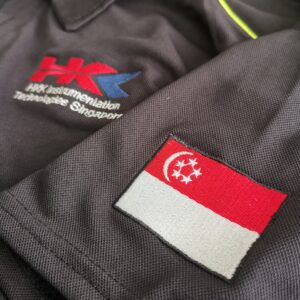 Corporate Uniforms Polo T-Shirts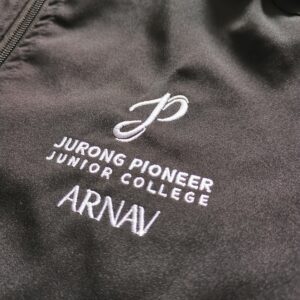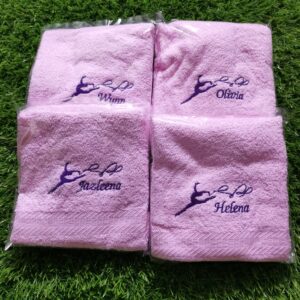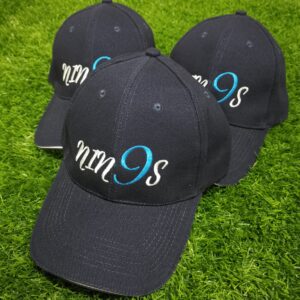 How is Embroidery done?
Embroidery can be performed by hand or using a sewing machine. Hand embroidery uses needle and thread on a backing to stitch a design which can be laborious.
Commercial embroidery involves specialised embroidery machines and computers. The embroidery machine obtains instructions from data. The data contains the image which acts as an "instructor" on what to stitch, orchestrate the stitching order, when to trim the threads, and change thread colour etc.
The machine will take a few minutes to complete a design, whereas a handcrafted design would take weeks. In addition, machines produce work with precision and accuracy and are able to fulfil more orders in a shorter time. Good if you need them fast!
Check out the video below for the quick introduction of how embroidery is done
Why Embroidery?
Embroidery is a popular application method for corporate identity such as company logos, company slogan and company brand. They are usually the next preferred choice of printing after silkscreen print. The layered texture and 3D pop-up effect creates a very unique appearance which makes it look professional and smart.
Embroidery for corporate uniforms are also very popular among small business or start-ups where their quantities may be small. When the logo involves multiple colours (Eg. 2-4 Colours), embroidery will generally be cheaper as compared to silkscreen print. The cost of embroidery is counted by the size of design and stitches while silkscreen print count by number of colours.
Embroidery placement usually are done on sleeves, front left/right chest, on the collar or back of shirt near the collar. The size of design is mainly about fist size. Hence, embroidery are the go-to print method for multiple colours brand logo and where you love to have your logos stand out. As such, they are a great choice for work uniforms, corporate t-shirt, corporate jacket, company caps, school uniform, school shorts, school t-shirt, school jacket and more.
For more benefits on customising your corporate uniform, check out here.

If you have decided to go with embroidery. Below are some of the different type of methods of embroidery you may consider.
Sewn On Embroidery
This is the most common method for embroidery. It is the direct sewing onto the fabric permanently. The embroidery threads will be supported by a backing layer in the inner side of the apparel. The embroidery backing is essential in acting as a stabilizer which supports the fabric and stitches. This helps to prevent the embroidery threads to be wrinkled or out of shape. Sewn on embroidery are popular among corporate companies and school events. The reason being, they are the most durable print method and generally affordable.

In addition, it is available in a wide variety of colours. At TJG Print, we offer a wide spectrum of embroidery colour threads which we will try to match as close to your brand colour or logos.
Customize individual small names and numbers embroidery on apparels are also welcome. If you are looking at much bigger size names or numbers, this option will be steep in pricing and it is more recommended to be done in Vinyl Heat Transfer Print Method.
However, it is good to note that embroidery is unable to produce such fine, small and neat details. No worries, drop us your design and we will advise accordingly too. While it is a popular choice of print method, it may not suit everyone as the embroidery backing may cause abrasion or itchiness. Hence, large embroidery print size are usually not recommended. Lastly, embroidery are not possible to produce a gradient effect as well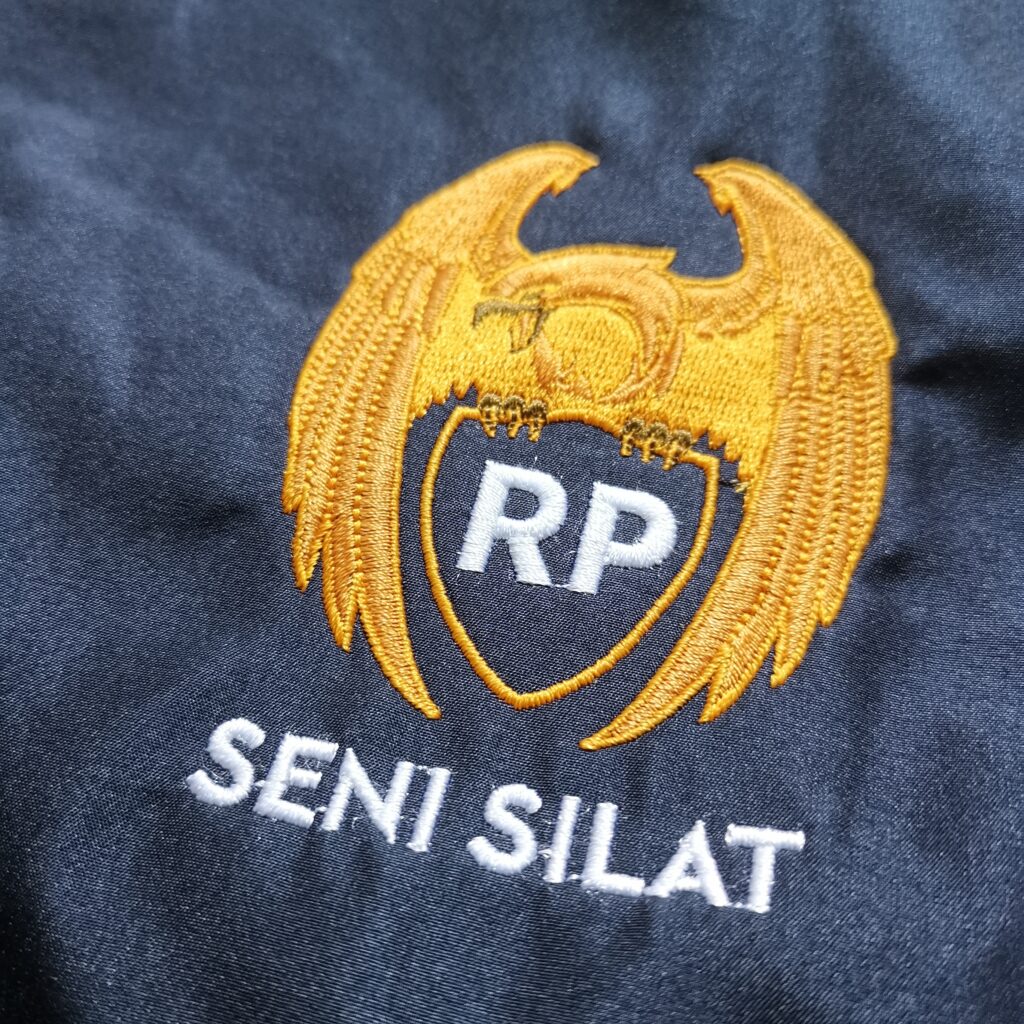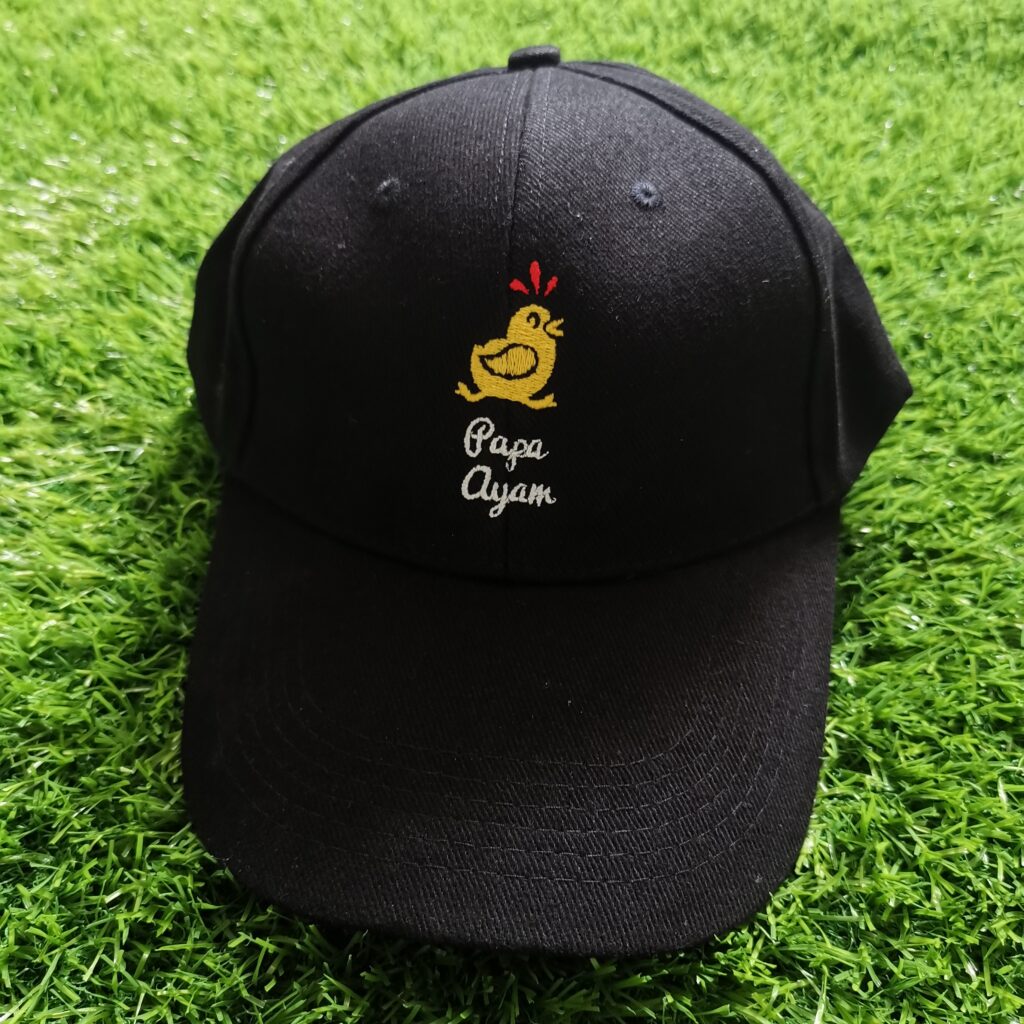 Velcro Embroidered Patch
In Velcro patch, there are two sides to it (Hook and Loop). The layer behind the embroidered patches are the hook side while the other piece will be the loop side as a catchment to stick them together. Simply think it as the hook side as the "spiky" side while the loop side is the "furry" side. A Velcro backing patch is a simple way to attach a patch to your apparels or items (jackets, backpack etc). Velcro patch works hand in hand with a backing option. The backing option is very durable and easy to apply and remove from. This is an option that allows you to interchange easily. Velcro Patch can also be cut and shaped according to your size and design. The common shapes are circle and rectangle.

TJG specialty includes custom individual name and number embroidery tags. Velcro Names tags have been increasing in popularity as a souvenir and corporate gift.

Velcro Embroidered Patch are a popular choice for Army, Navy, Airforce, SCDF and schools CCA uniform groups like NPCC, NCC, NCDCC.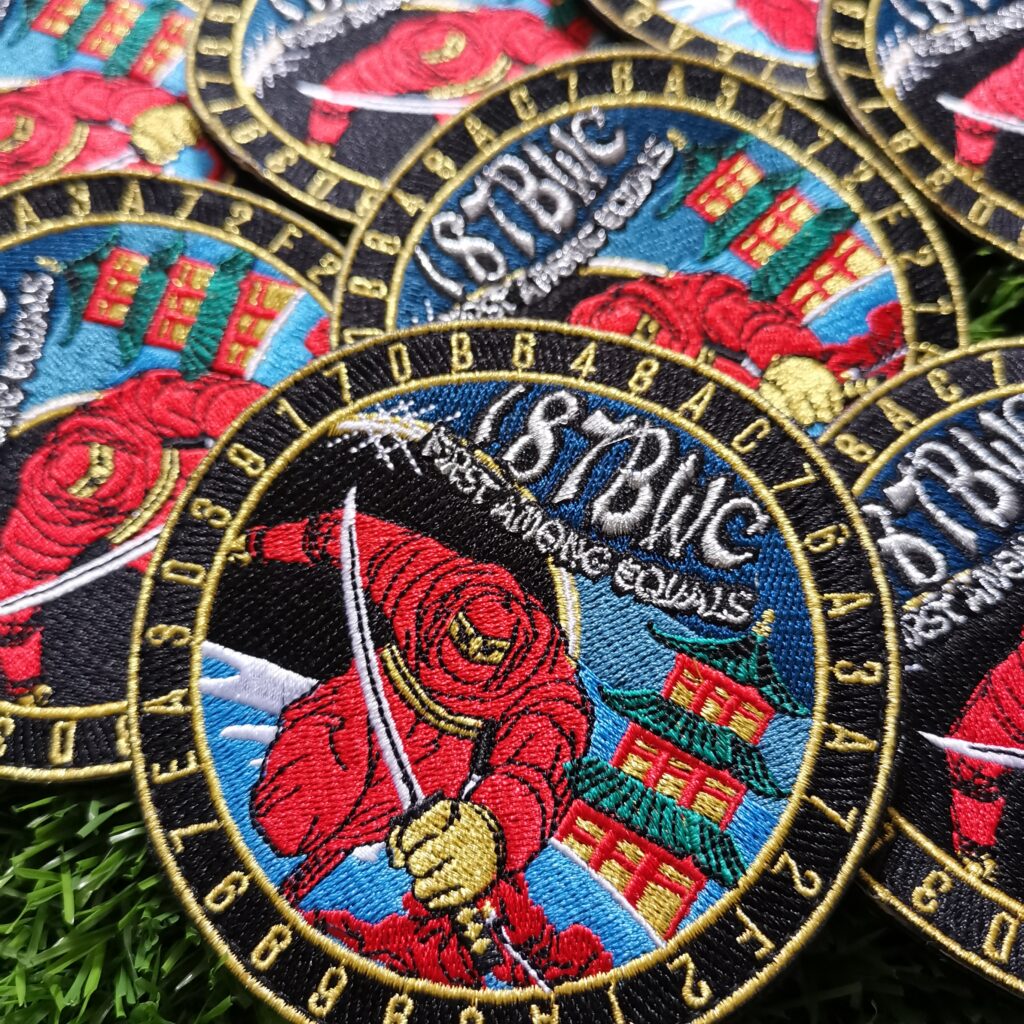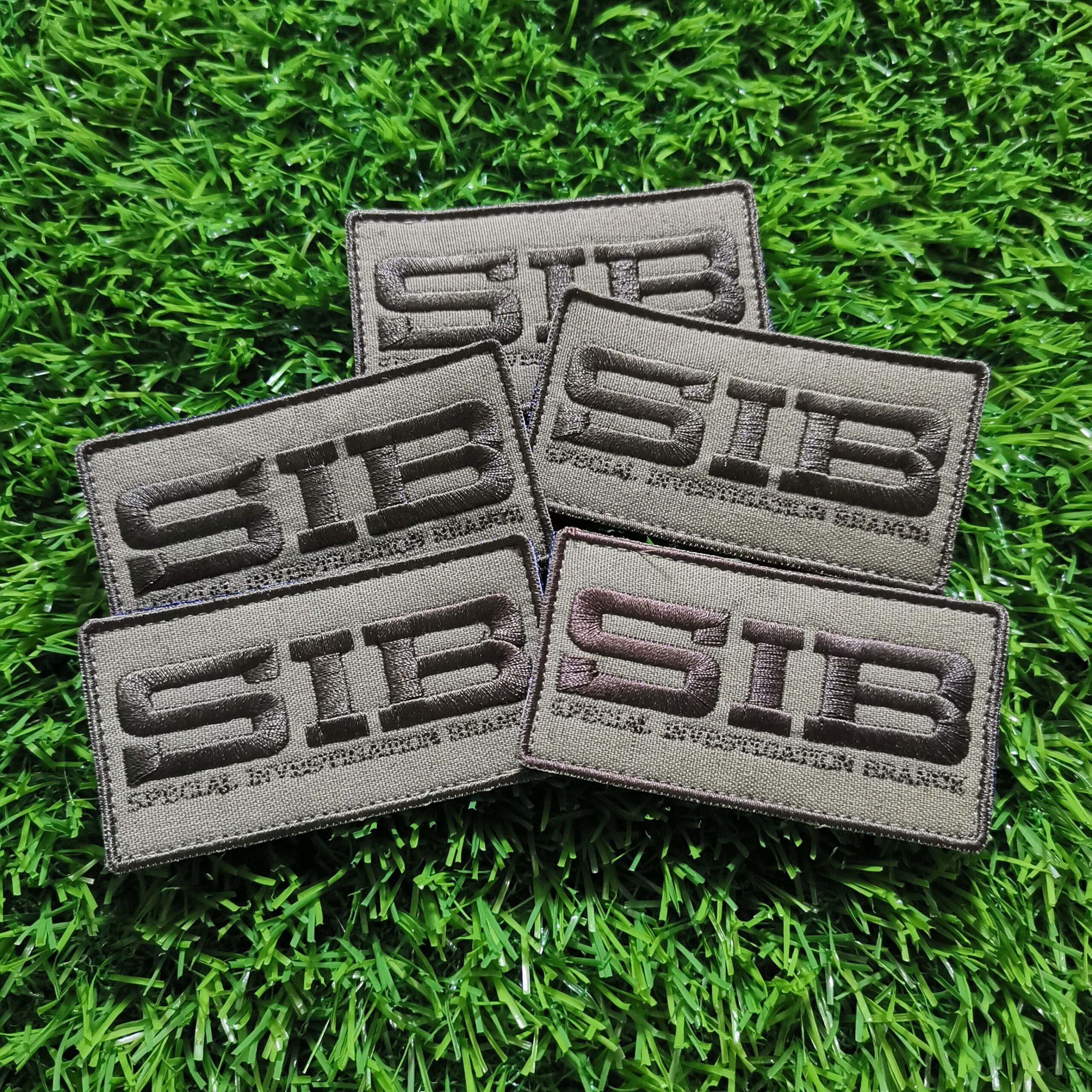 Sewn On Velcro Embroidered Patch
This embroidery method is where the loop side backing are sewn on directly to the fabric, apparel or product permanently. This give you the option to interchange the patches. One good example are the inspired ideas from the famous "Running Man" Korean series.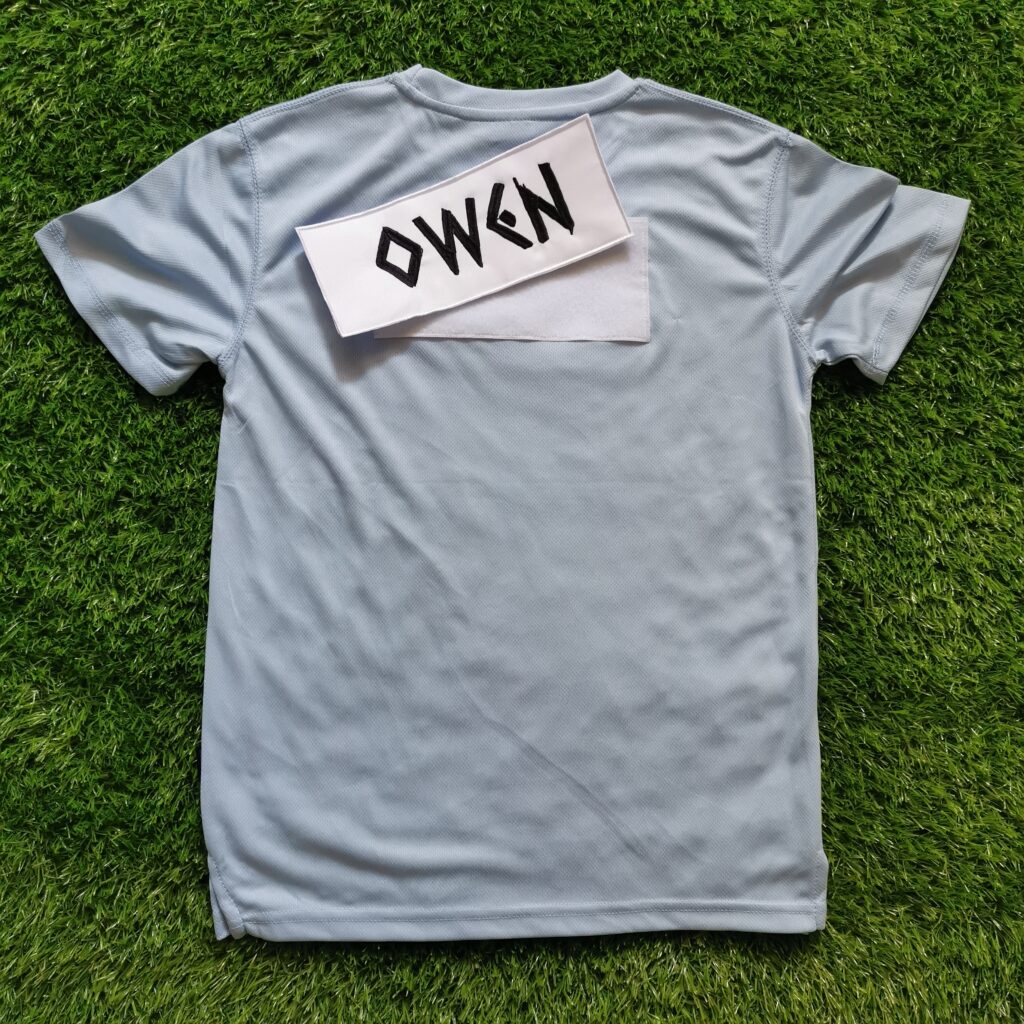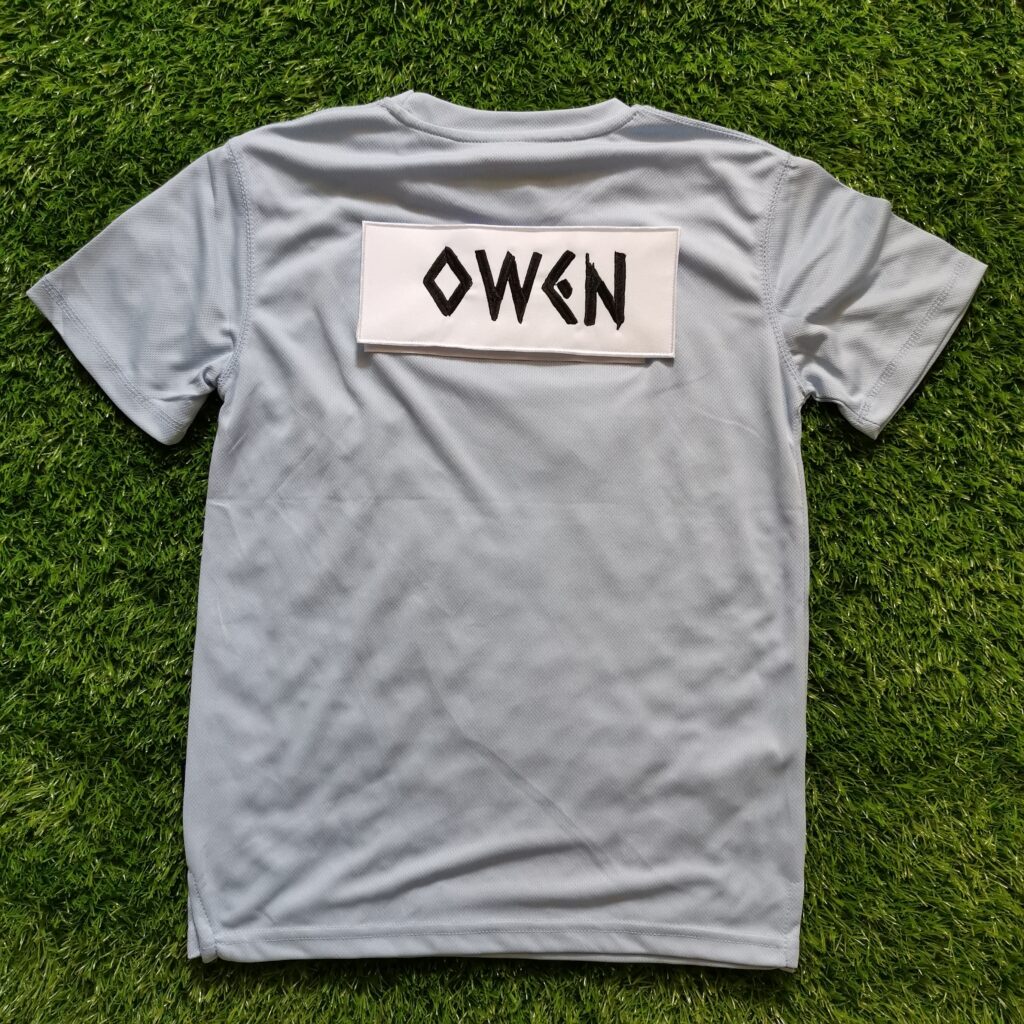 Iron On Embroidered Patch

As the name suggests, this option comes with a glue backing which melts when it is being ironed on, using heat transfer to stick the fabric and patch together.
This is a good choice for the fashionista. Simply attach them to your favorite T-Shirt, jacket, jeans, or backpack! Below image is an example of our custom iron on embroidered patch.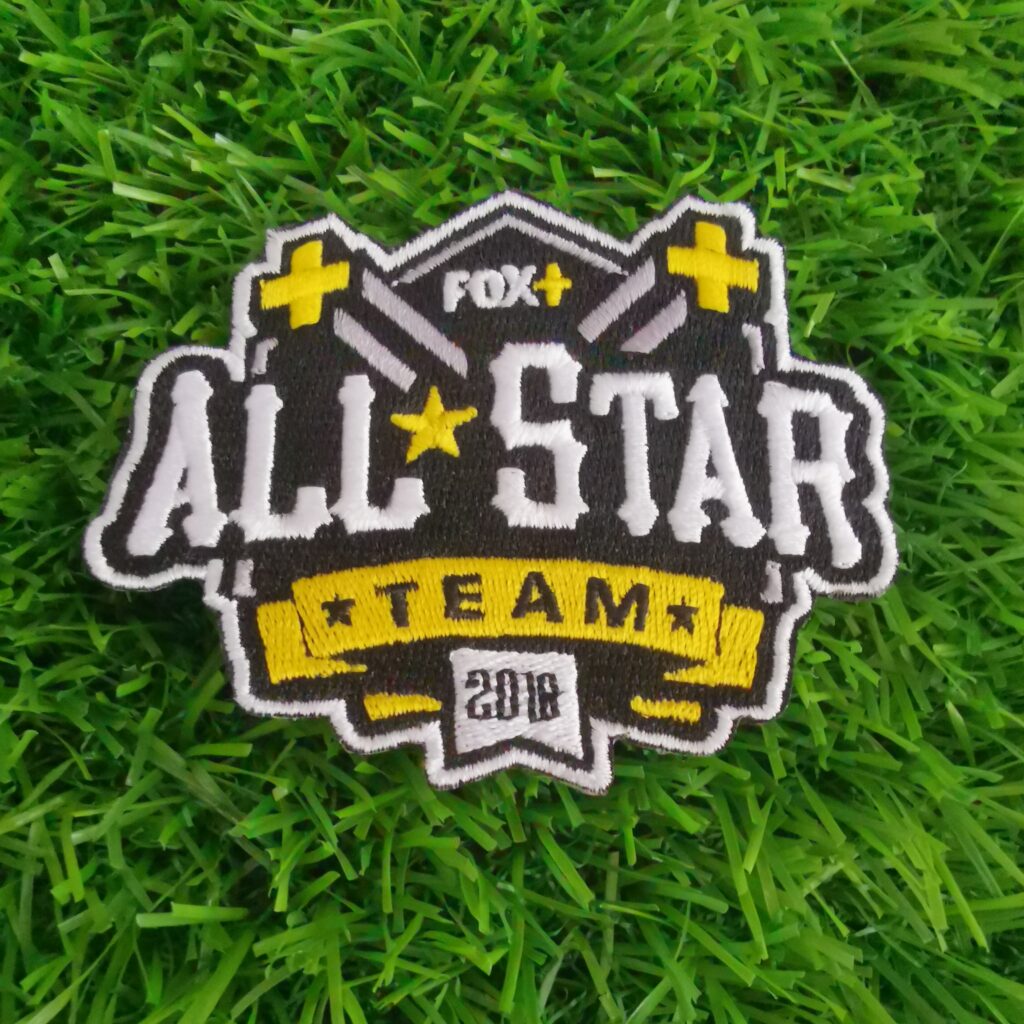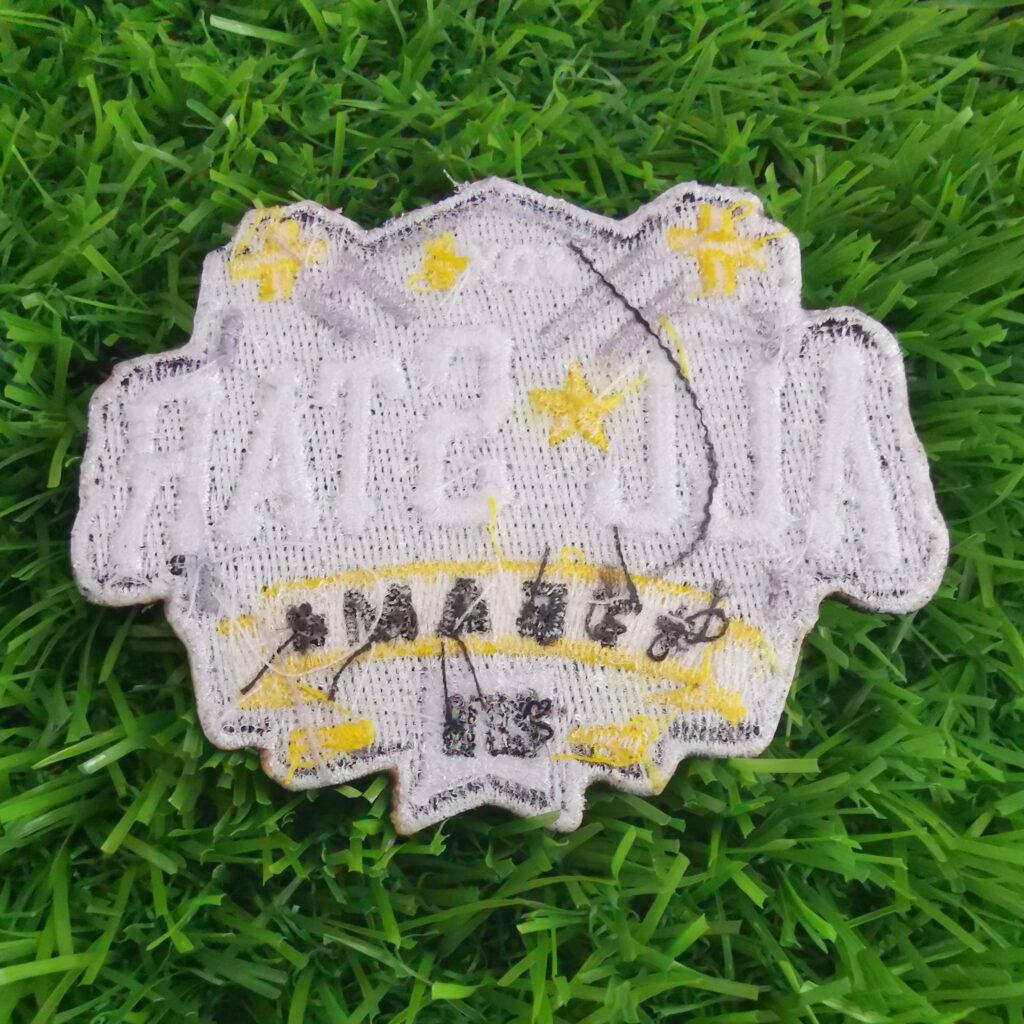 Can I embroider on all fabrics?
Short answer is Yes, for most of the items on our catalogue. If you are unsure, no worries, feel free to contact our friendly staff for an enquiry.


We also accept embroidery orders from customer's apparel. Minimum will be 20 pieces.
However, there are a few points to consider. For embroidery, be sure to choose good quality shirts like heavier fabric t-shirts so that they stitch better, with enough support from the fabric, the edges of the embroidery tend to pucker less too. Heavy designs on a light weight shirt can make the shirt stiff and lumpy. This is due to the fabric unable to support the stitches' weight.
Check out our past customer's portfolio here. Here are some of our popular choice of apparel for embroidery ; Cotton Polo T-Shirt, Dri Fit Polo T-Shirt, Mandarin Collar T-Shirt, Windbreakers, Reversible Windbreakers and Jackets.
Price and where to go for quality embroidery service
Embroidery cost varies. It depends on the size of the design, complexity of design and number of stitches. Unlike Silkscreen printing cost where more colours equals to more cost. Embroidery generally charges the same cost for 3-5 colours. As such, we are able to help you with some cost saving.
For customised embroidery, TJG lead time is about 14 days or less from the date your order is confirmed. If you have a shorter lead time allowance, contact our team here
Pros & Cons of Embroidery
To make informed choices, here we share the advantages and disadvantages of embroidery over t-shirt printing and what to consider.
Advantages
Abundance of thread colours to choose from.

Embroidered logos give a high quality finish especially when used on Polo Shirts, Polo T-shirts or Jackets. That is why they are often used by companies as corporate uniforms or company wear.

Durability – Last as long as the life time of the apparel


Pricing – Generally cheaper for small orders
Disadvantages
1. Not suitable for small, complex and detailed designs as it may appear "cramp up"
2. Unable to achieve gradient effect. Only Digital Heat Transfer able to print gradient colours.
3. Limited by design size – Not recommended for very large designs (due to cost)

4. Pricing – Generally more expensive compared to other print methods when in bulk order.
5. May cause irritation and abrasion