Why uniforms?
Uniforms are great resources, be it for school or company, a uniform shirt is an excellent way to project a professional image and it serves many purposes. 
Be sure to add your company logo or name to the shirt and invest time to create an appealing design that represents your brand personality.
A quick read to understand these 6 benefits below:
1) Free Advertisement 
A well designed uniform helps to establish your company identity and boost your overall advertising strategy. A shirt that features your brand logo is one of the most cost effective measures to heighten your brand awareness as your employees take on the role as your brand ambassador everywhere they go.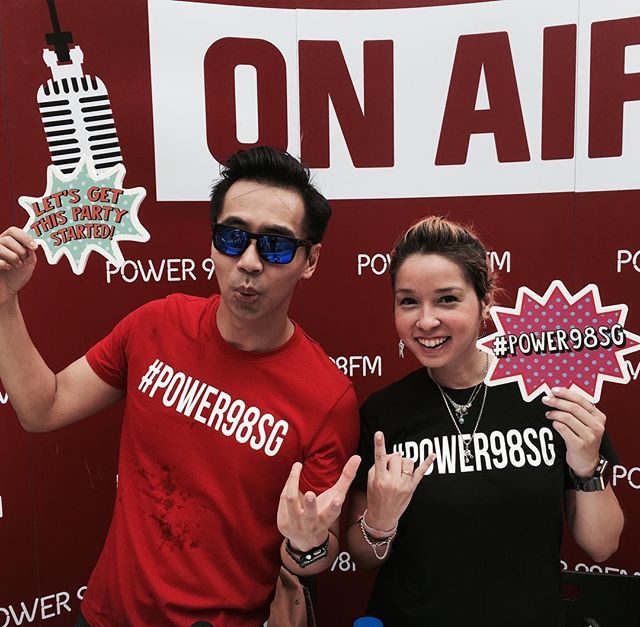 2) Professional Image
First impressions count. It form within seconds, but they prove to be very impactful and leaves a long lasting deep impression. When you are appropriately dressed, it will helps to make you look professional and confident. 
When your employees are in their uniform, they look consistent. Consistency became familiarity, familiarity becomes trust and from trust come acceptance and allegiance. Building trust and relationship between you and your customers.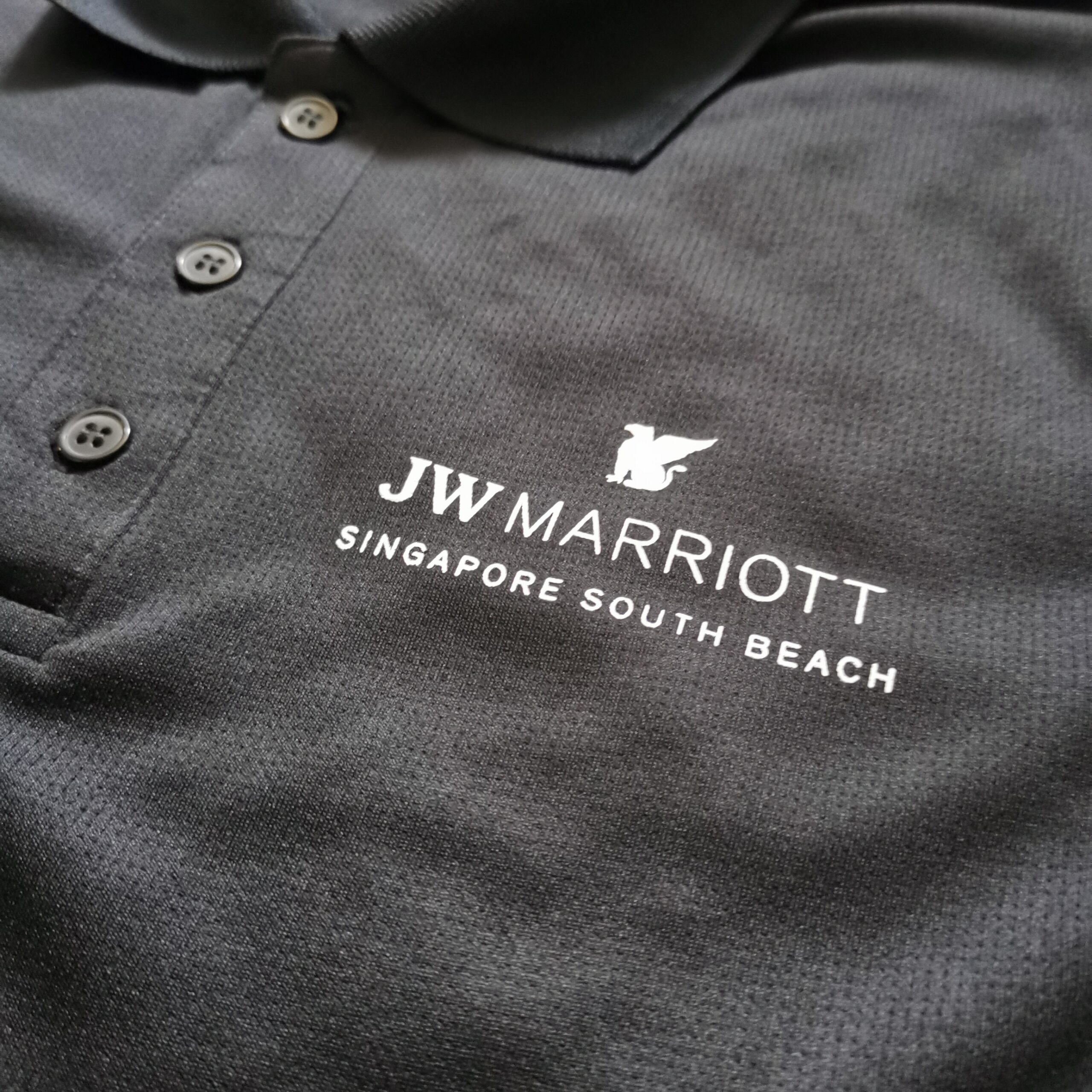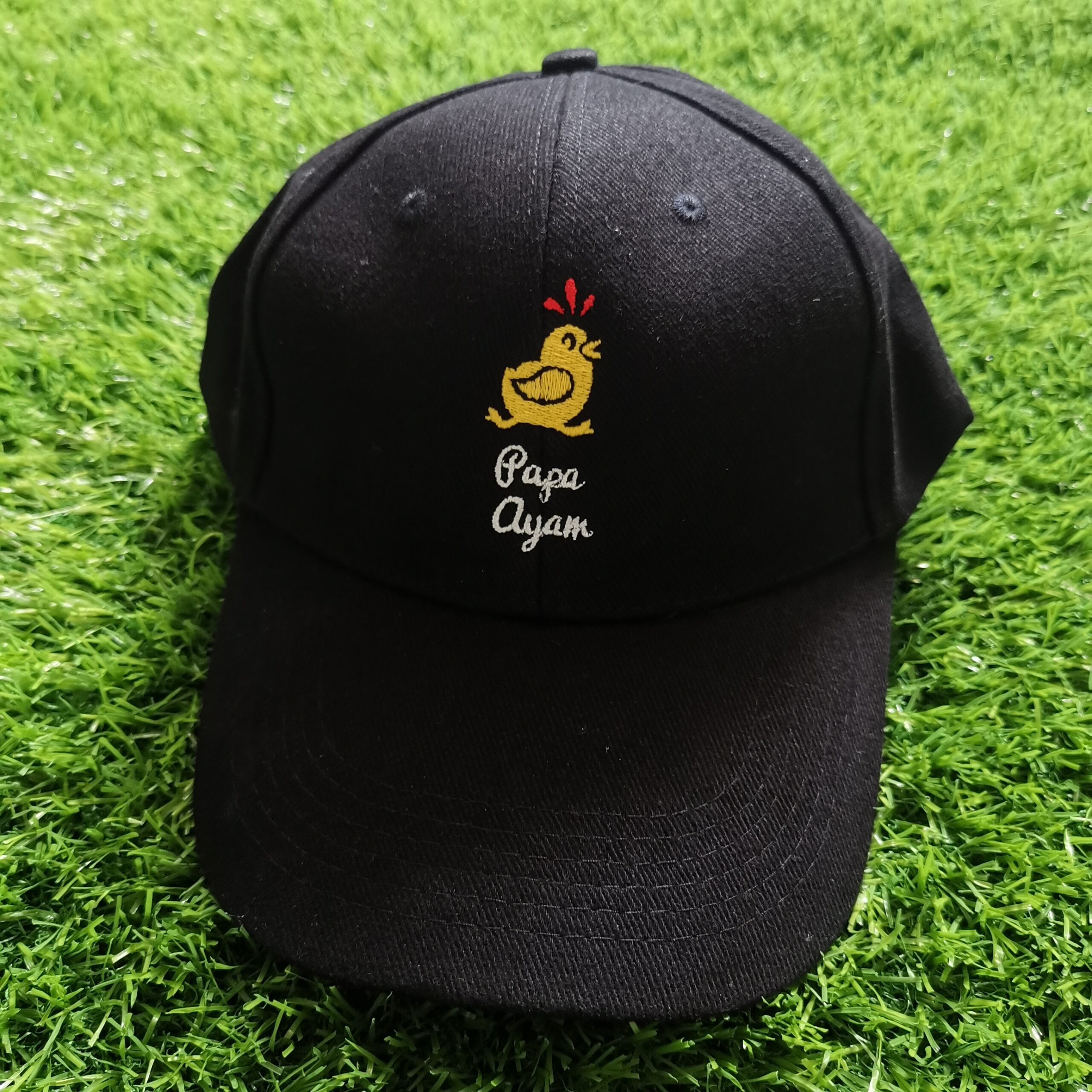 3) Easy To Identify 
In a retail business, a uniform is one of the first things your customers notice when interacting with you, it reinforces trust and confidence in the company and its brand. 
Have you ever been mistaken for a staff member of a company while shopping or running errands?
Using a large consumer electronics event that is held yearly in Singapore as an example, having a uniform makes it easier for consumers to identify your employees for assistance and to ask questions. If they are unable to get assistance, they may get distracted and make their purchase elsewhere. 
We recommend uniforms because they help you identify or differentiate staff from customers within a crowd. While it is important to have an appealing design, we also believe in balancing design and functionality.
In some cases where companies prefer a simpler design or a single colour brand logo printing. We would suggest keeping to one shirt colour or simply opt for a custom-made shirt of your choice. At TJG Print, our custom-made shirts' minimum required quantity starts from 30 pieces.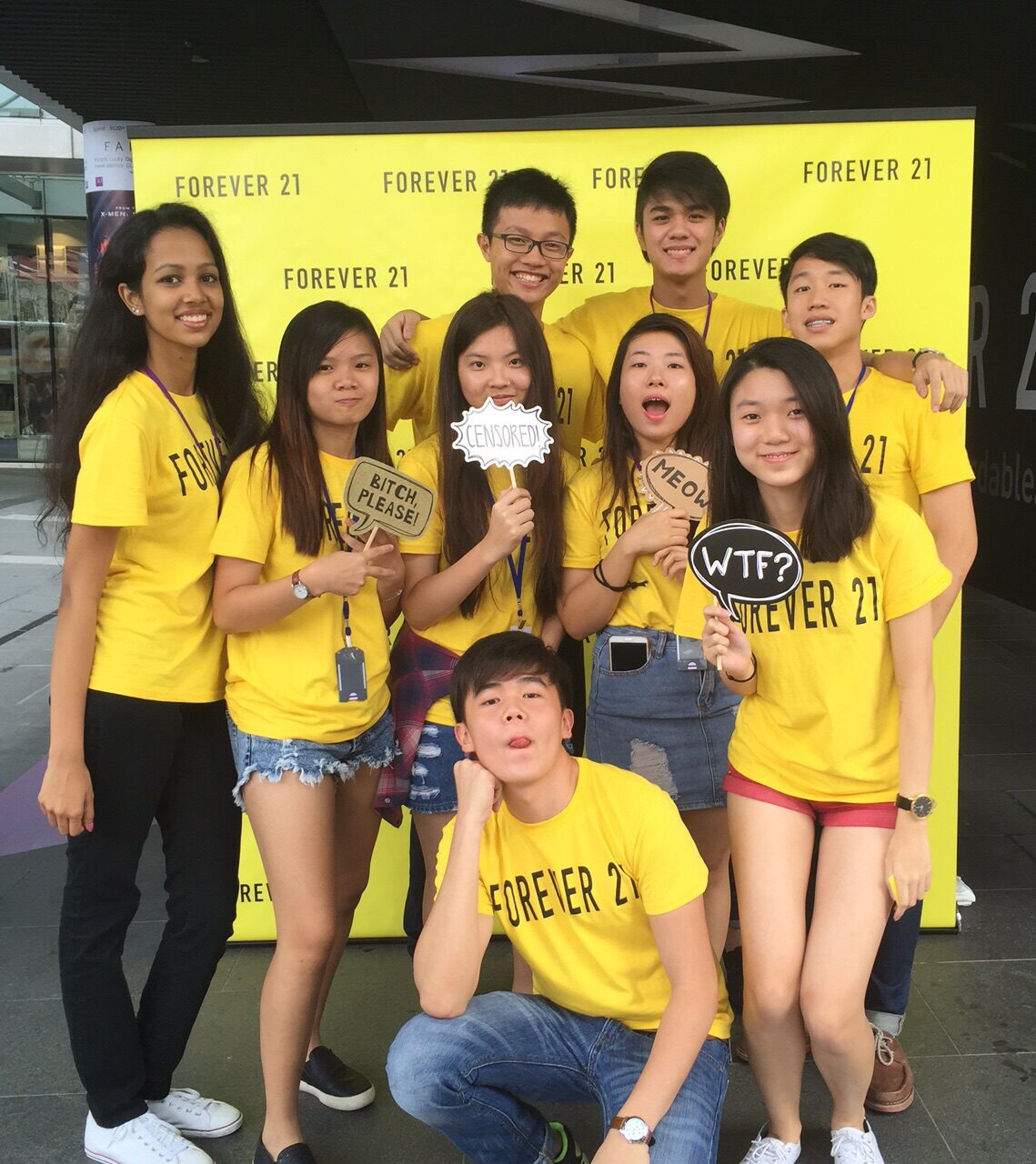 4) Promote Team Bonding And Equality
In a workplace, approaching someone of higher authority may be intimidating for some. Often than not, some employees may be more well to do to be able to catch up on the latest fashion trend while some employees may not. 
However, when everyone is wearing the same company t-shirt regardless of their title or position, it gives a sense of belonging. When everyone feels that they are working towards a common goal, it promotes team bonding and equality. Which in turn, creates a more effective and productive workplace. 
You can also consider involving your employees in the process of designing fun uniforms through a contest! 
At TJG Print, we put ourselves in your shoes to understand your requirements so that we can make the best recommendation. 
5) Work-wear Protection And Utility


In some industries, uniforms are part of personal protection equipment, some are specially produced to protect employees from workplace hazard. For example, from abrasion, scratches and cuts. High visibility uniforms come in bright fluorescent colours or reflective colours. For instance, road construction workers and those who had to work overnight wear them to ensure that they can be seen easily and stand out from the dark.
Uniforms are also made to be utilize and functional to each industry. For example, customising pen pockets or pockets on corporate uniform for handy purposes. In Singapore weather, a long sleeve t-shirt prevents you from getting a sunburn and keeps you cool. A comfortable work wear attire is the key to increasing productivity. TJG Print has a wide range of materials and sleeve length to offer for different needs.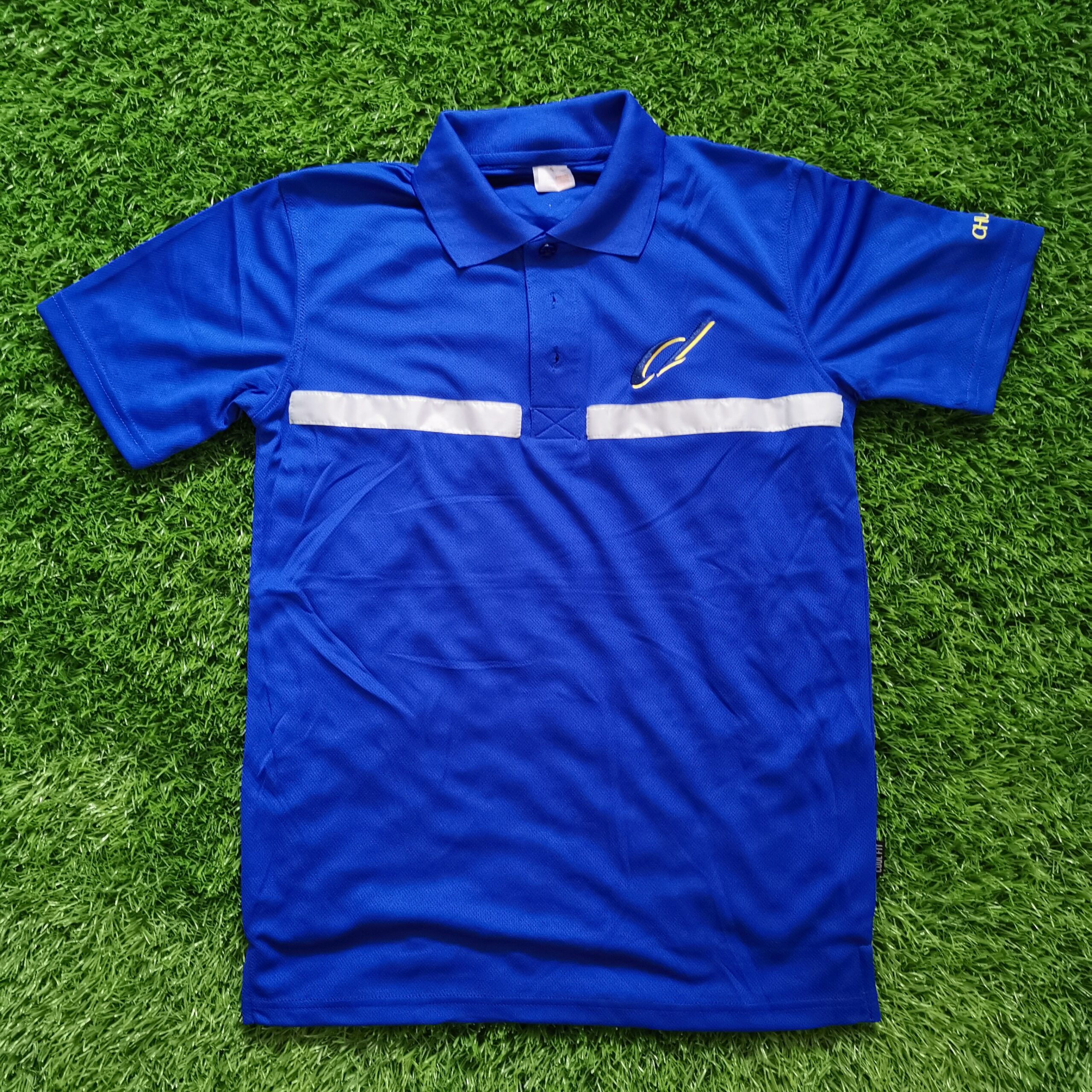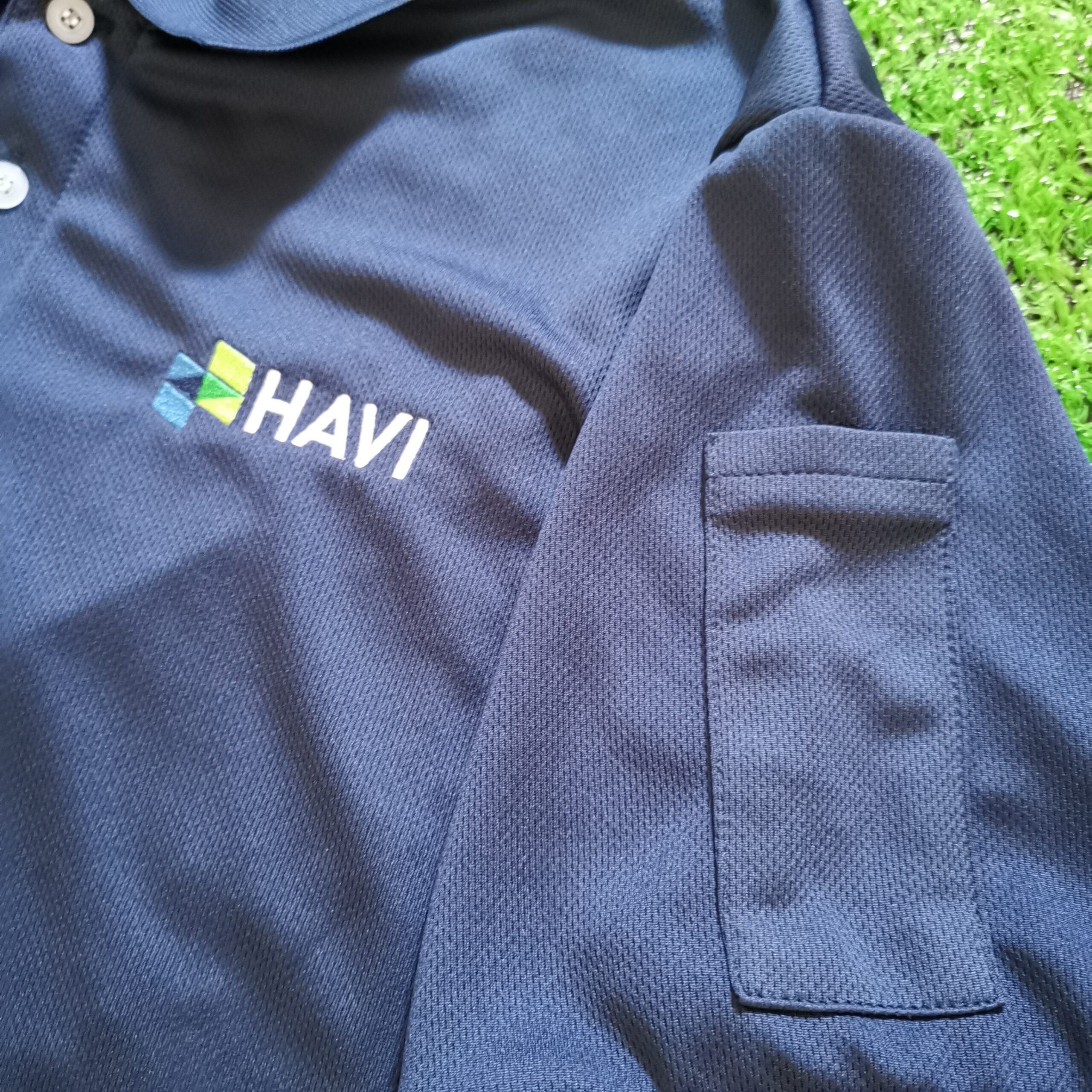 6) Save Time And Money

Were there times when you were caught in a morning rush situation or were there times when you simply ran out of ideas on what to wear for work?  Having a company shirt "helps" to limit the number of outfits that you will need to rotate in your daily repertoire.

Uniforms Can Be In Various Forms
Polo shirts are smart looking. The collar details, functional button downs and ribbed cuffs instantly elevate the professional look. Our polo shirts are available in short and long sleeves. 
Without compromising on comfort, material ranges from cotton, heavy weighted cotton to dri-fit as well as climate cool materials. It is always good to know the difference between Cotton VS Dri Fit to understand which material will suit best for your corporate uniform.
There are various apparels you may consider for a uniform or corporate wear. 
Choose from a range of Polo shirts, T-shirts, Jackets and Windbreakers available at TJG Print. 
Silkscreen Printing or Embroidery?
Silkscreen printing and embroidery are the main application for adding logos onto apparel. They are a very popular printing method for corporate company uniforms. Fret not, TJG Print is also the most reliable T-Shirt Printing Company in Singapore for silkscreen printing and embroidery. 


With embroidery, the logo is reproduced by stitching threads into the fabric. It creates a texture that causes a pop-up effect. Hence, it creates a more professional and smart appearance for your branding. For ease of understanding, we shall simplify the process. Firstly, the logo is being created through a program, after which the file is uploaded to the embroidery machine where it instructs the machine on what to stitch.
Unlike home embroidery machines for craft works, industrial embroidery machines have more sewing heads and needles per head. This means that more items can be embroidered simultaneously in more colours.


As embroidery is very durable and lasting, it still remains as a popular choice of printing and can be more cost effective in the long term. Generally, embroidery are cheaper compared to silkscreen printing in smaller quantities.
However, on the design aspect, embroidery is not so suitable for very small, very large, complex or detailed designs. In large quantities, it is also slightly more expensive than silkscreen printing too.
Whereas, silkscreen printing are reproduced by transferring ink through mesh screens directly. Understand more about silkscreen printing in this article. Silkscreen printing are budget-friendly when printed in large quantity and in 1-2 colours. Silkscreen printing have very strong durability, colours are vibrant and cheerful which brings out an identity to your company. It is also capable of printing small and fine details.
Ultimately, it depends on preference and usuage of the company shirt. Both print methods serve their purpose very well.
Which Apparel To Go For?
T-Shirts are great in more casual settings such as corporate events, outdoor roadshows etc. The more popular ones are the Dri-Fit material as they are lightweight and airy to wear. We offer a wide range of dri fit material for different purposes and usage in different companies' industry. Hence, it is always good to know which suits the best. 
For outerwear, the single side windbreaker and reversible windbreakers are great choices for office jackets. They are professional looking and smarter in appearance. Both types of windbreakers also have many different purposes and usage which can be fully utilize according to your preference. You may like to understand more about how windbreaker printing can be great choice of apparel for corporate identity and usage. Not to worry, TJG Print is one of the few vendors who are capable of doing multiple printing methods on windbreakers. We are trusted windbreaker printing vendors in Singapore.

These are some of the benefits of printing your corporate company uniforms. Ultimately, it varies across with different industries, companies, purposes and preferences. We are always here to provide you with recommendations and advices.
For further clarifications and enquiries,  drop us a message on Whatsapp or email us at [email protected].