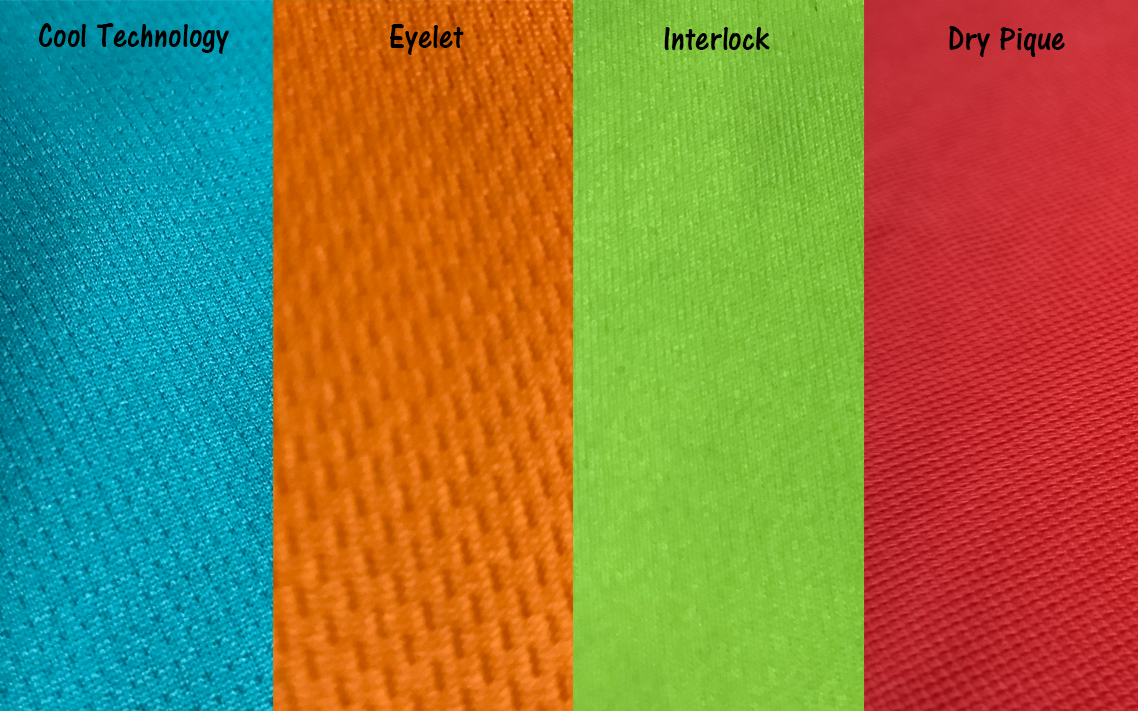 If you are reading this article, count yourself fortunate ! This ultimate guide compiles all the information about Dri Fit T-Shirt Printing in Singapore and recommends you on how to select your preferred choice of Dri Fit T-Shirts.

What is Dri Fit fabric material?
Dri Fit is made from microfiber polyester fiber material. It helps transfer sweat quickly from your body to the fabric surface, where it evaporates, making it light to wear. This is also known as moisture-wicking ability.

While fashion is ever fast changing, casual fashion now consists of athletic wear for staying in and going out and has become a part of everyday's wardrobe. Even for custom t-shirt printing, Dri Fit material has been popularize among corporate companies and schools. There are many reasons and benefits of customizing for your Class T-Shirt (6 Reasons Why You Should Have a Class T-Shirt)  and for your company (6 Benefits Of Customising A Corporate Company Uniform)

What is the difference between dri fit and cotton? 
Cotton is a breathable material too except when the t-shirt absorbs too much sweat it becomes heavy and uncomfortable. Cotton are more for casual wear, fashion wear or for comfort too. Understand more about Dri Fit Vs Cotton to help determine which is the best for your printing needs.

Dri Fit materials are known to be moisture-wicking fabric. Moisture-wicking fabric has two functions, one is quickly transferring sweat to the fabric's top layer (moving sweat away from your skin). Secondly, the material are fabricate in a way that it helps drying sweat out quickly so that it does not soak through the fabric. Hence, Dri Fit are the most optimal for sporting activities and outdoor purposes.

Dri Fit material makes a great choice for any of the following uses as the fabric keeps the wearer dry, fresh and clean.

1. Cool Technology Breathable Dri Fit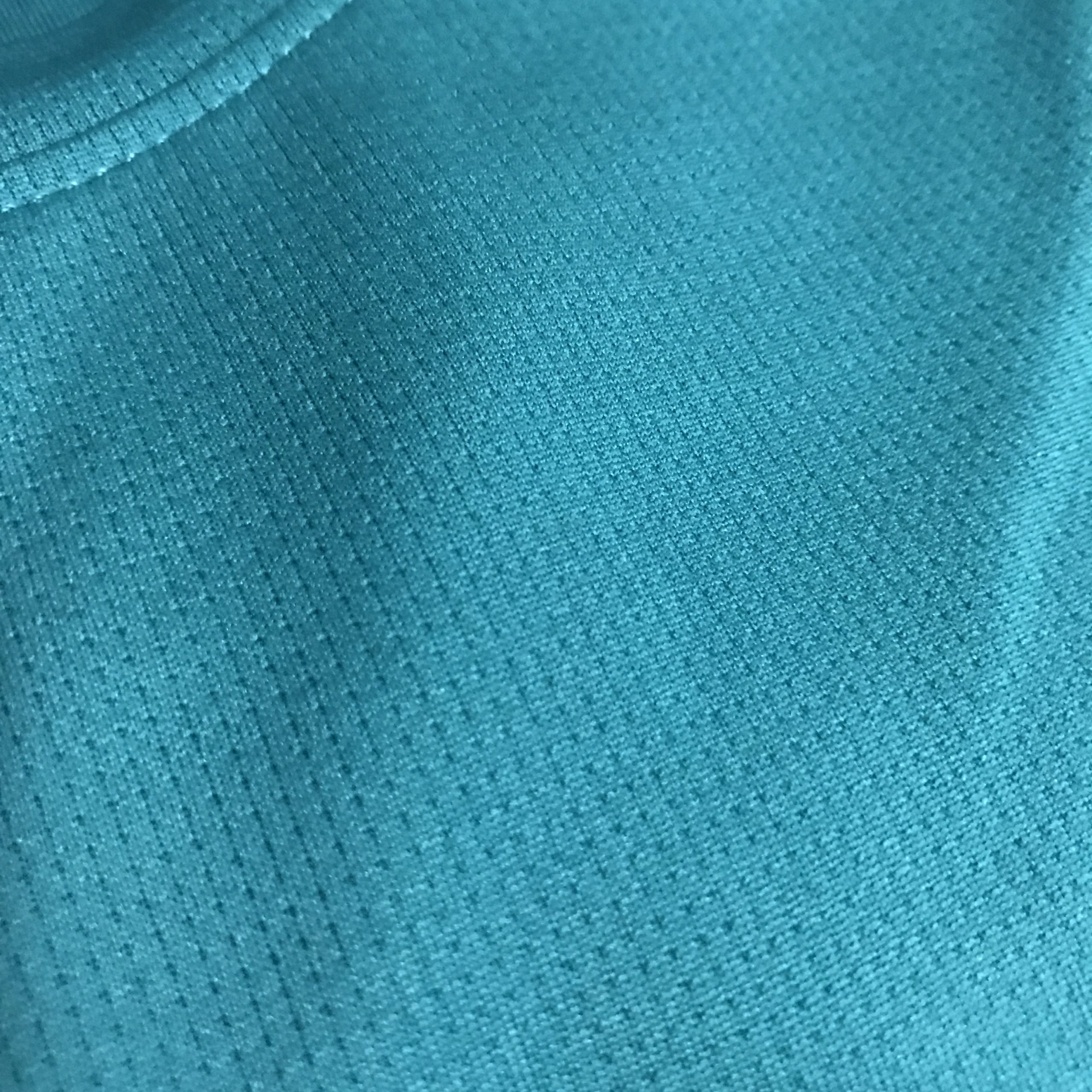 Made of 100% Cool Technology Breathable Polyester Fabric (150gsm)
Unisex 4XS – 3XL (Unisex Kids to Adult)
The Cool Technology Dri Fit Material is comfy and eases movement which reduces abrasion. Given it's breathable fabric and soft texture, it allows airflow movement and aids flexibility to the shirt. As the name suggests, this material is cooling and comfortable to wear for adults and kids. They are slightly slim-trim to provide a neater and a clean cut professional appearance. Hence, they are perfect for both usage in outdoor purposes and indoor environment.

Design with taped neck and shoulders, double needle sleeve and bottom hems. This shirt is a great choice for companies that perform their activities outdoors and doesn't compromise with style. A professionalism outfit that also protects you from the sun. 
This material is also available in Polo T-Shirt / Long Sleeve T-Shirt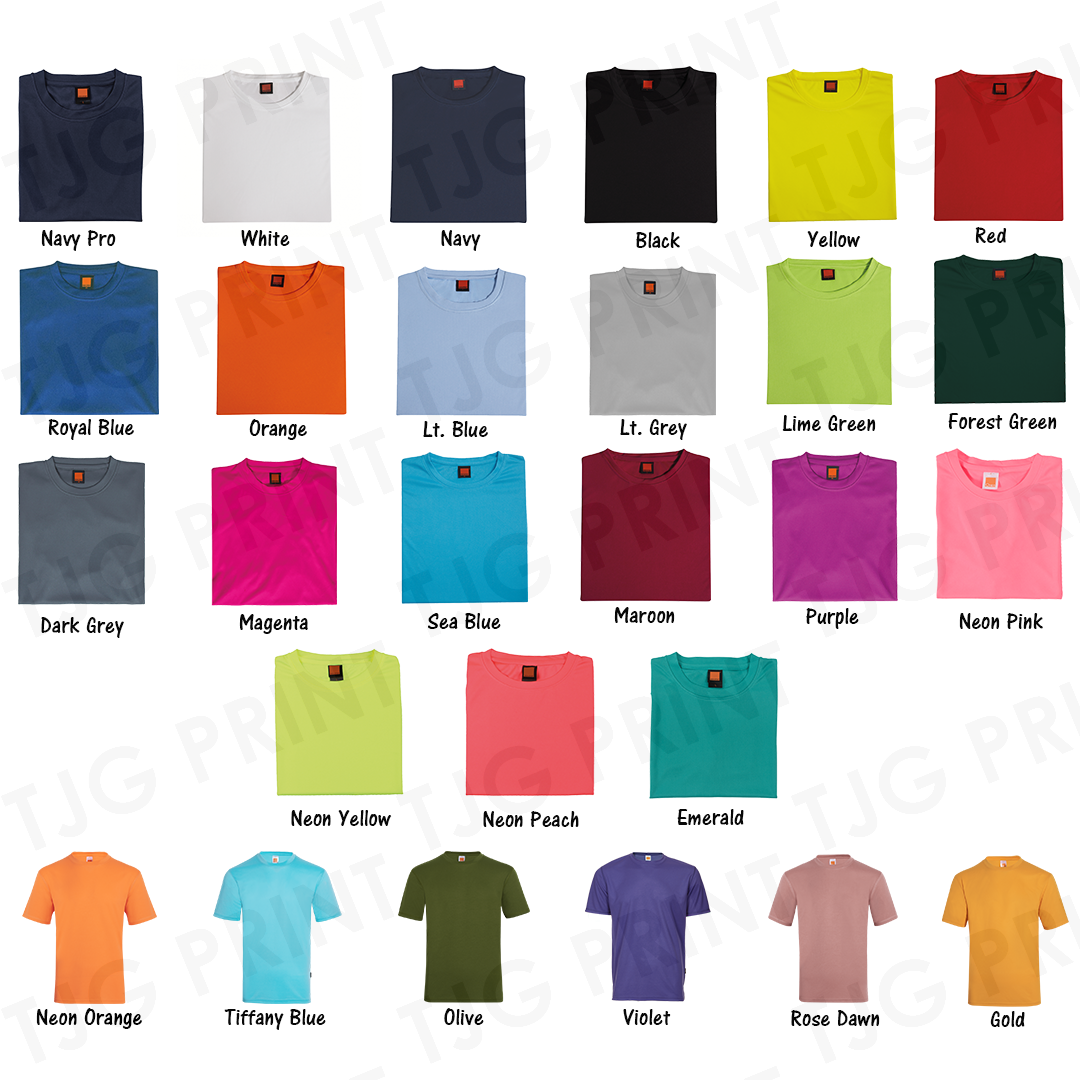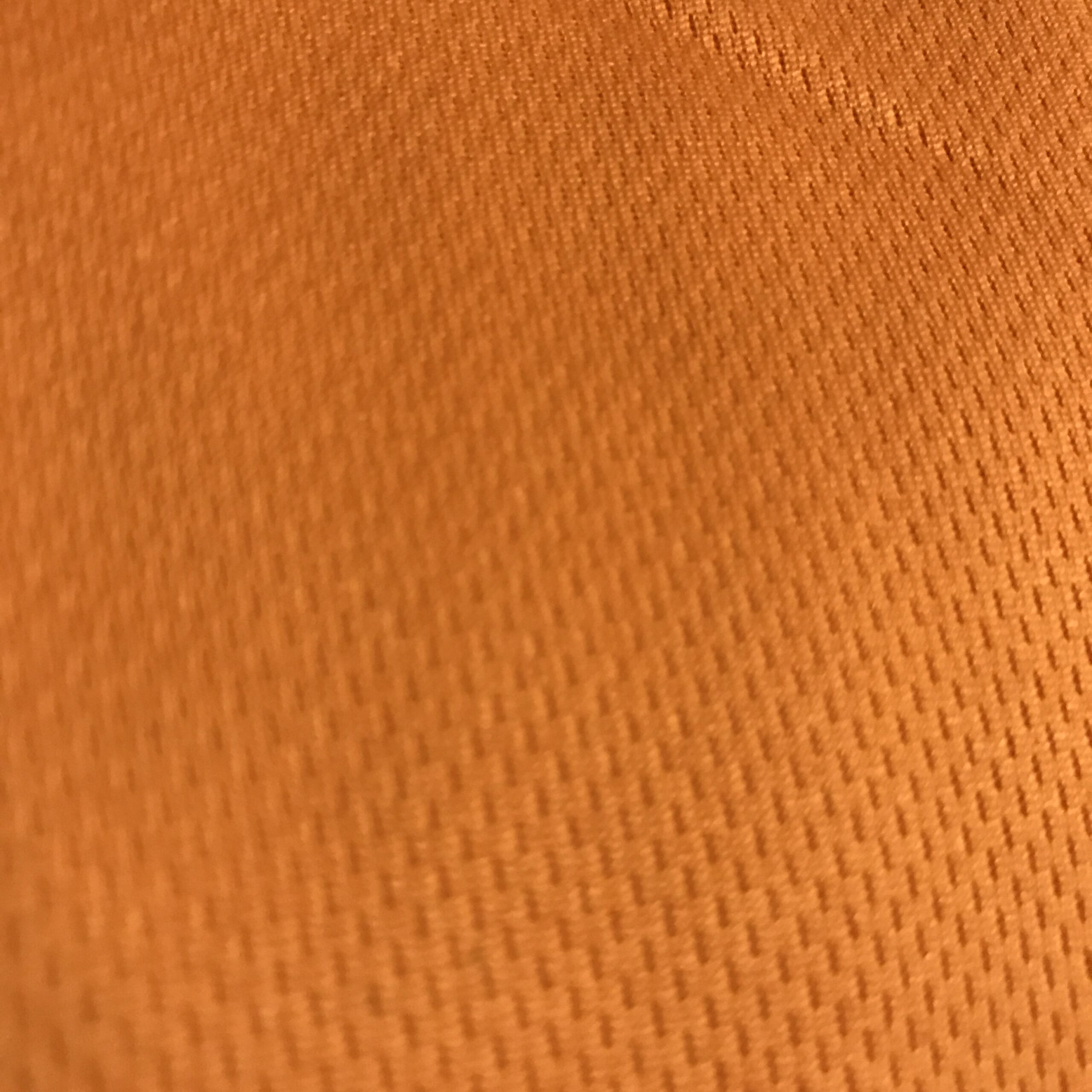 Made of 100% Microfibre (160gsm)
Unisex XXS – 3XL (Up to 7XL size, subjected to colour & availability)
The most common Dri fit T-shirt used would be the Microfibre eyelet T-shirt material. The special eyelet fabric feature creates a superb moisture-wicking ability. The eyelet fabric holes on the shirt helps fan off sweat quicker and provide better airflow movement. Thus, making it cooling to wear. The anti-odor and anti-bacterial feature means you do not have to worry about sweat smell after a whole day of fun.  These are perfect for intense sporting activities and outdoors. Wear them to your soccer practice, basketball match or Fishing and more! 
They are very popular with school orders like Class Tee and often used for CCA's and Corporate company events as they are available in a variety of colours. For outdoor events, think of roadshows, carnival, fun fair, sports day. The Eyelet t-shirt is a great choice for most customers as they are economically friendly. Priced at $7.90 for single pieces without design. Yes, we sell plain t-shirts too.
If you are looking to bulk print for event types like community run. Don't be alarmed by the pricing above yet. There are different factors that could affect the cost printing. With more quantities, it will be cheaper.Feel free to get in touch with us.
This material is also available in Polo T-Shirt / Long Sleeve T-Shirt / Mandarin Collar T-Shirt (QD series)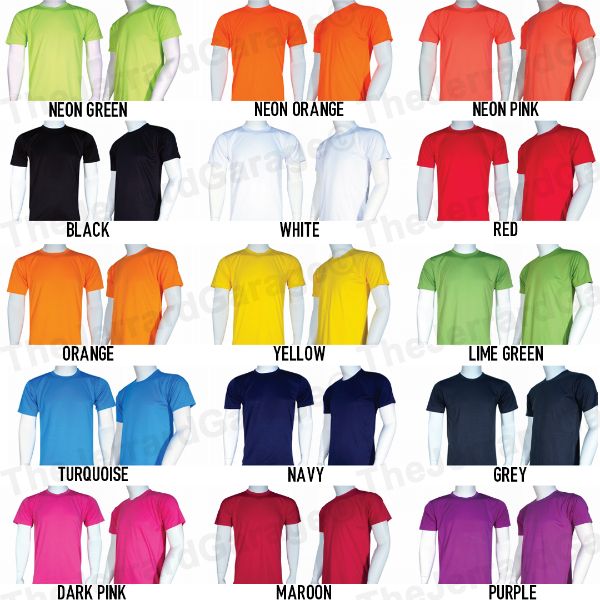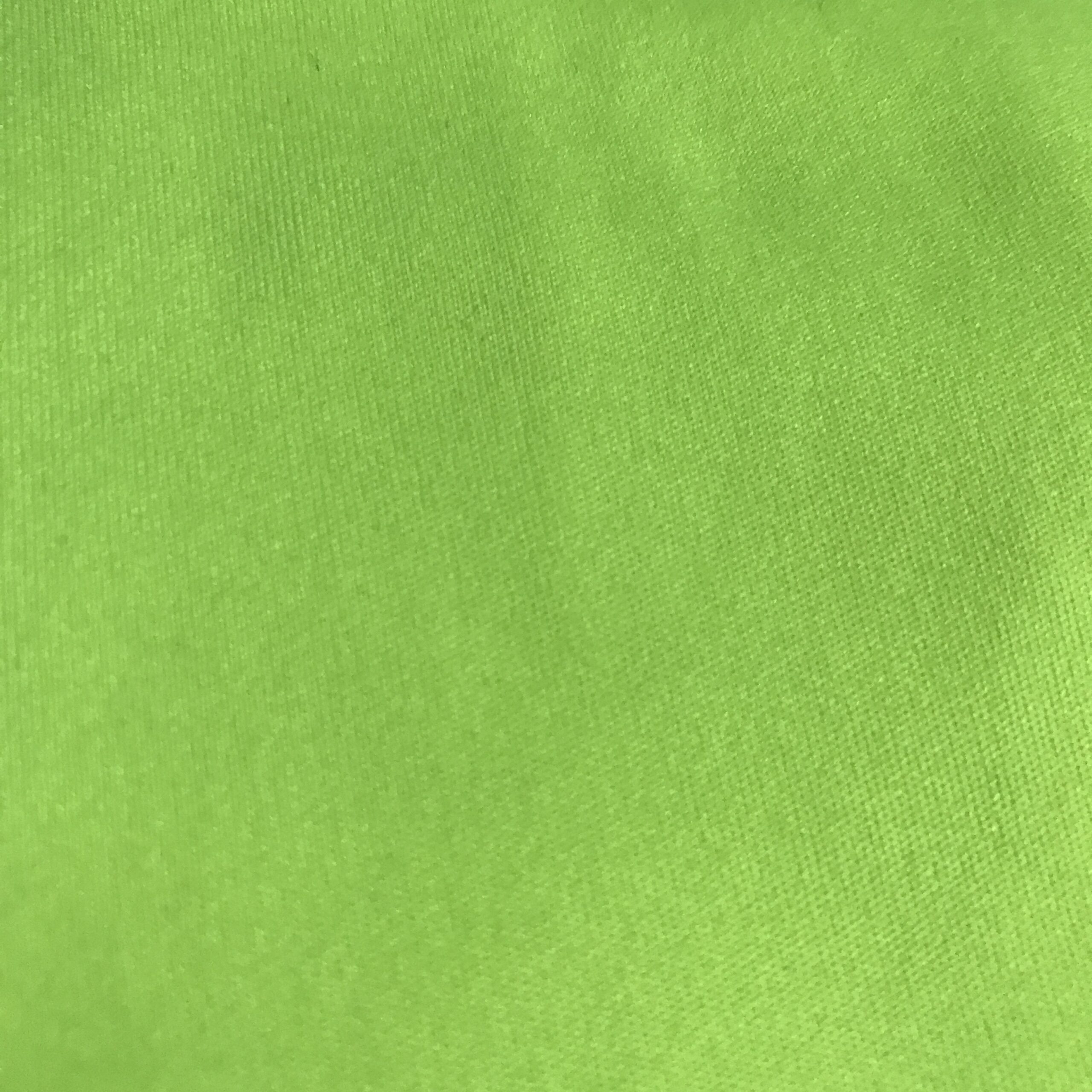 Made of 100% Soft Polyester Fibre (160gsm)
Unisex 4XS – 3XL (Unisex Kids to Adult)
Unlike the Cool Technology Dri Fit material and Eyelet Dri Fit material, the Interlock polyester is non-porous. The stitches are closely stitched to each other. Without the small hole,the shirt has a smooth surface that appears neat and clean. If you are looking for casual, fashionable and comfortable clothing, this is the to-go material. We say this Interlock T-shirt has attributes of sweat absorbent ability and drying of sweat but it is more suitable for light to medium sporting activities. Weighing at 160gsm, this lightweight material is cooling and comfortable to wear. In addition, if you are looking to add printing to the shirt, the print will turn out nice, neat and clear on the smooth printing surface. 
This material is also available in Polo T-Shirt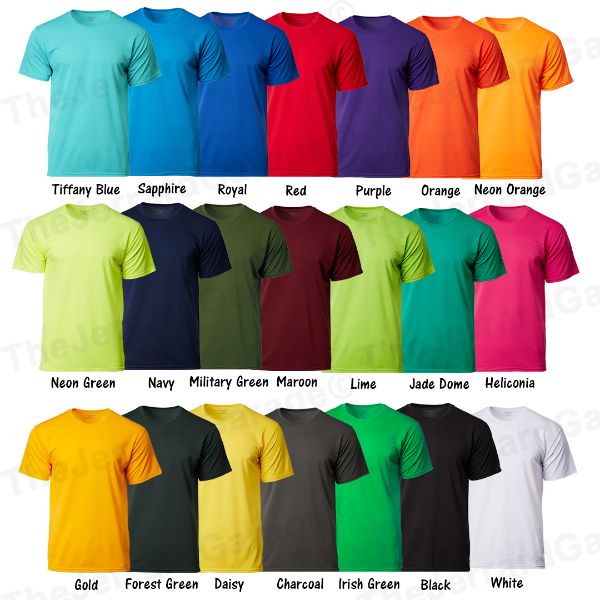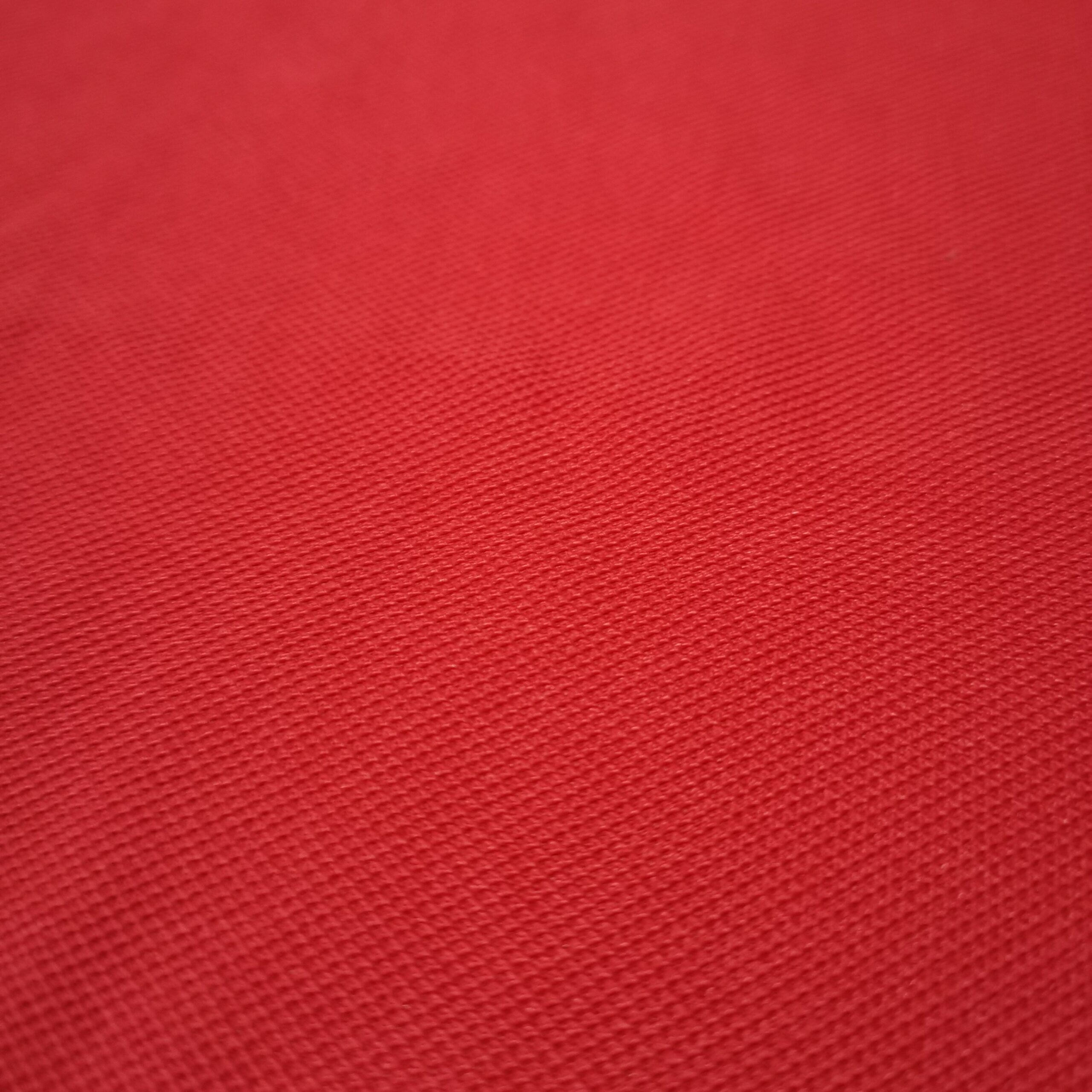 Made of 100% Polyester Dry Pique (160gsm)
Unisex XS – 3XL (Up To 6XL, subjected to colour & availability)

Dry Pique Material has a more textured surface while the inner fabric is soft and has a smooth texture. They are classic and less casual looking. 
Similar to Eyelet Dri Fit material, the dry pique T-shirt feels free in terms of movement and reduces abrasion for sports and activities. It also comes with moisture-wicking ability which allows sweat to dry off faster. Great for Medium-intensity sporting activities and outdoors, this is a budget friendly option. A wide variety of unique colours make it special and appealing.

This material is also available in Polo T-Shirt / Long Sleeve T-Shirt

Why should I consider Dri fit and what can I use it for?
First and foremost, Dri fit apparel can cater for different purposes. They are versatile to cater to different usage from indoors, outdoors activities, Corporate events and sports wear or simply wear it as it is – Casual! 
There are different types of Dri fit fabric in the market, depending on how comfortable it is,  it really differs from individual and subjective to individual preference. It can be for sports, fashion and corporate uniform. For example, if you are looking for professional and uniform like, there are also Mandarin collar Polo T-shirt available. With superb sweat absorbent ability, the Mini Eyelet fabric allows sweat to dry off quickly. Perfect for intense sporting activities and outdoor activities. Popular choice as Corporate wear.
How to choose the right Dri Fit Material?
Hence, we come to the final question of choosing the most preferred choice of dri fit material. This guide helps you answer your queries while it still boils down to these factors :
1. Usage Purpose


– Are the T-shirts use for sporting activities?
For the best sweat absorbent and quick drying of sweat ability will be Eyelet Dri Fit material.
Followed by Cool Technology Dri Fit.
– Are the T-shirts use for indoor or outdoor purpose?
Most versatile for indoor & outdoor purpose will be Cool Technology Dri Fit
Purely outdoor purpose will be Eyelet Dri Fit
– Are the T-Shirts for fashion wear purpose?
 Interlock Dri Fit can be considered due to neater and smoother prints.


– Are the T-Shirts for corporate uniform purpose?
For smarter and professional looking appearance, Cool Technology Dri Fit will be recommended


– Are the T-Shirts for a 1 day event?
Usually customers will weigh cost factor in this aspect too. Eyelet Dri Fit will be a popular choice in this aspect
2. Cost


– If I have a tight budget, which material should I go?
In terms of cheapest price point:
1) Eyelet Dri Fit
2) Dry Pique Dri Fit
3) Cool Technology Dri Fit
4) Interlock Dri Fit
Pricing can be a sensitive consideration. When you print in large bulk, a few cents difference can make a contrast to your budget. However, pricing should not always be the main factor. It is good to weigh other options in this article. Sometimes, investing in a more comfortable preferred choice of material will reap more benefits for your company, friends, colleagues and classmates. 
3. Comfort & Workmanship


-Which is the most comfortable material?
This depends on usage purpose and personal preference too.
Generally, Cool Technology Dri Fit are the most recommended choice.


– Are the Dri Fit material long lasting?
All Dri Fit material do not shrink and expand.
In terms of workmanship quality:
1) Cool Technology Dri Fit
2) Interlock Dri Fit
3) Eyelet Dri Fit
4) Dry Pique Dri Fit
4. Colours
Colour choice can be tricky. While you have considered many options above, sometimes the T-Shirt colour choice may not be available in the certain material. We have many different types of Dri Fit Material in different colours. However, at times, you may need to accommodate to the selected colours available according to your branding, events or school activities.


– What colours are available?
Colours of T-Shirts are as per catalogue. Each material has their own colour availability.