Supporting a favourite sports team, printing jersey for your team or are you looking to customise a gift? That said, a jersey with a personalized Name and Number will certainly make an impression for anyone and everyone.


Jerseys are a popular outfit choice for sports and CCAs. However, Jersey itself is comfortable to wear on its own even without any activity. Going beyond sports, jersey t-shirts top the chart for Class Tees and Company events.
More Than Just Name & Numbers

Almost all design involves some form of typography. Name and Numbers too. When it comes to customisation, the possibilities are endless. Are you looking at t-shirt design including a logo with Name and Numbers or simply Plain t-shirt with just Name and Number. You name it, we print it. Below are some examples :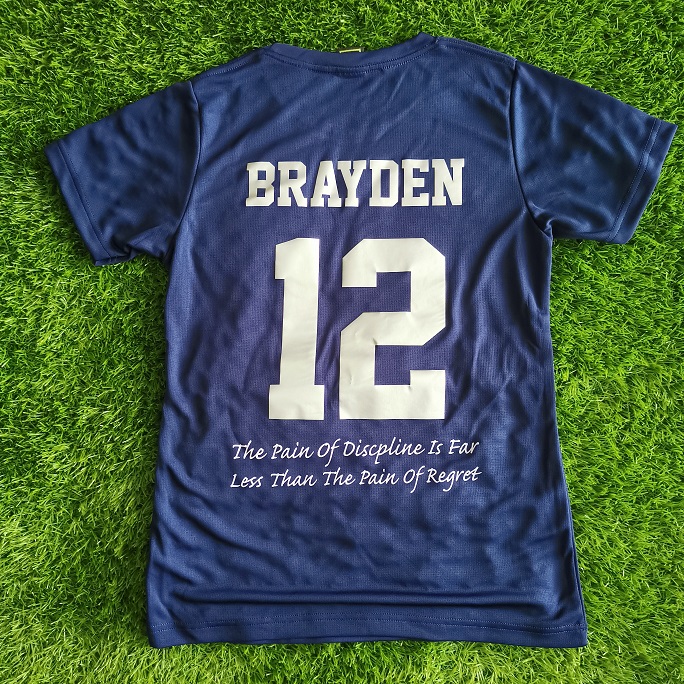 Silver Prints with A4 Design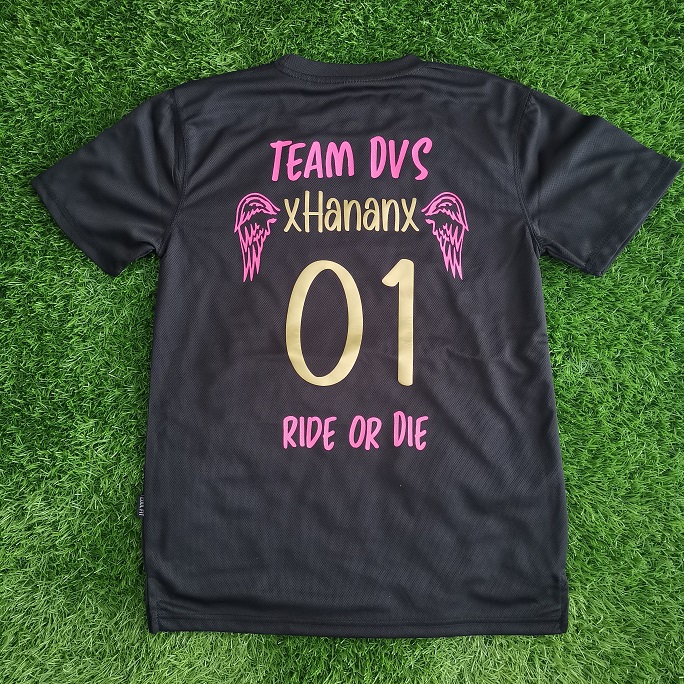 Gold Name & Numbers combine with Neon Pink Design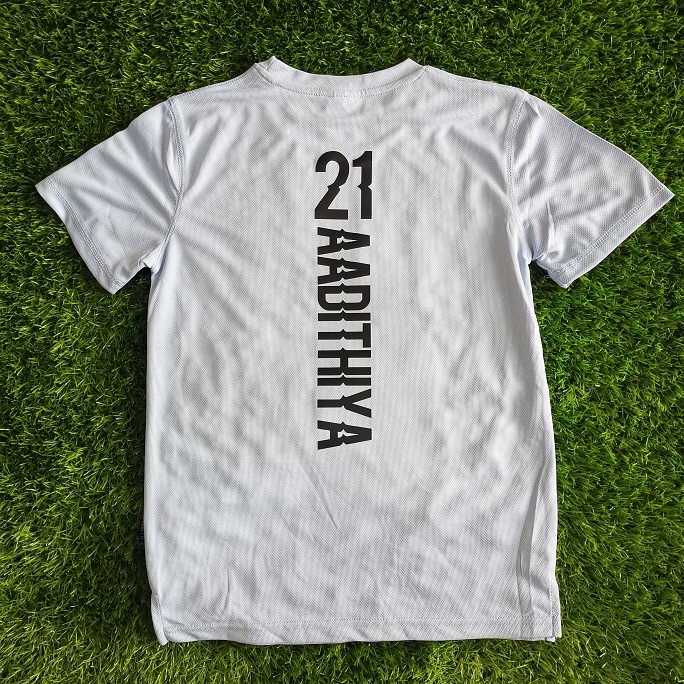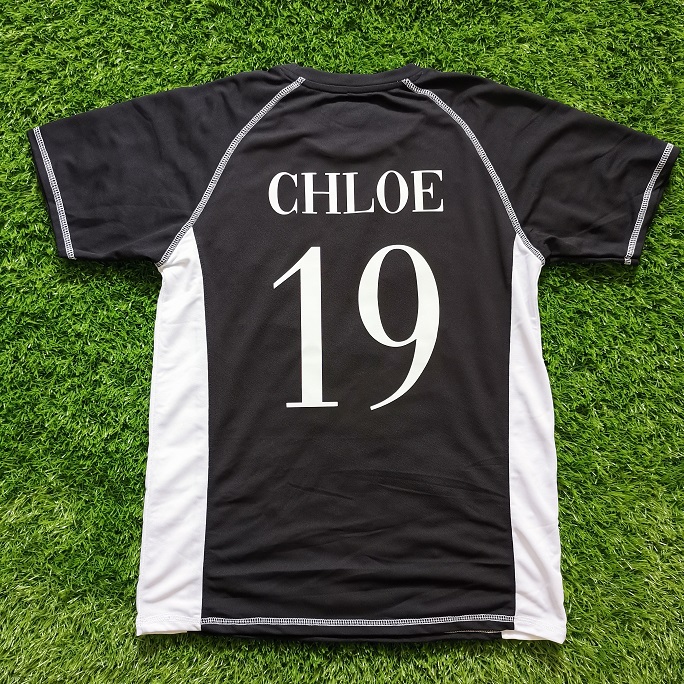 Classic Name & Numbers Jersey Style
Let The Font Begin! Time To Get Creative & Bold
When it comes to fonts, there are thousands or even half a million of fonts available. So which is the best font for t-shirt printing? We suggest you shortlist a few styles that you like to work on.


There are various site available that provide free fonts like https://www.dafont.com/ (Be sure to read the terms and conditions first). These sites usually come with fonts that can be previewed with your respective name or numbers. Hence, you can customize and see how it looks.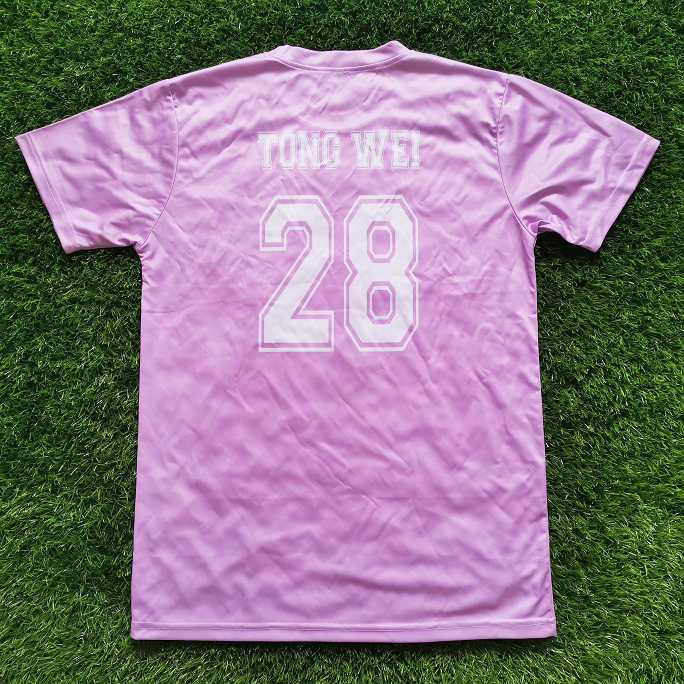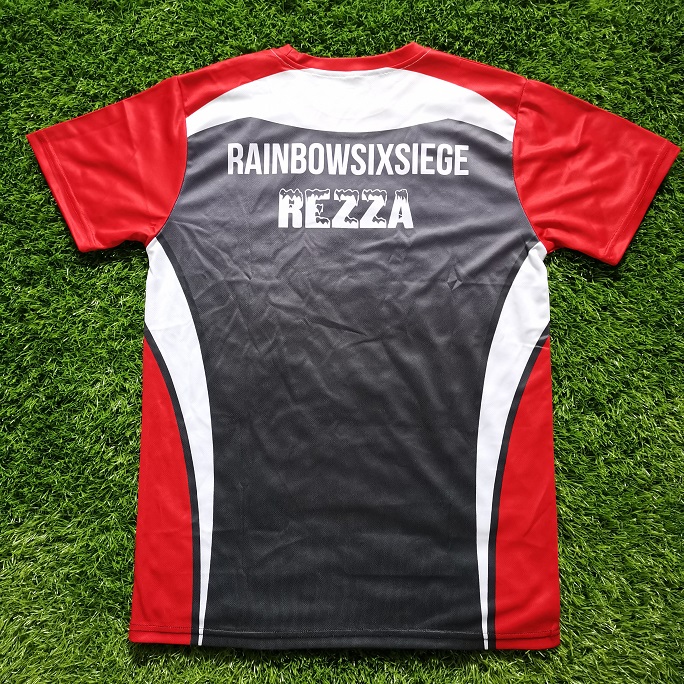 E-Sports Jersey Sublimation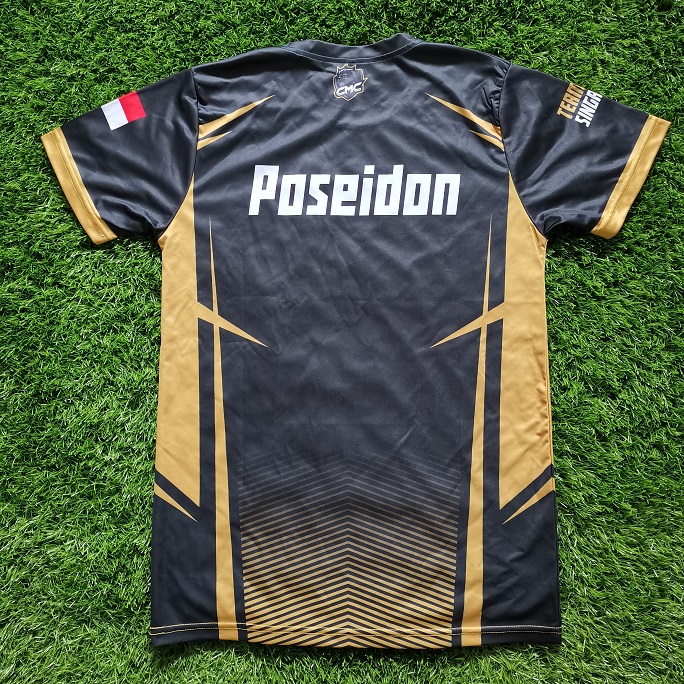 E-Sports Jersey Sublimation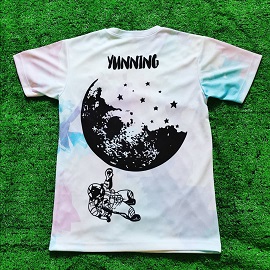 Colours
The choice of t-shirt colour and design will definitely affect the printing colour. As a general rule of thumb, the key to keeping budget low is to print in mono colour. multi-colour design will definitely cost you more. Once you have the apparel color, next up will be choosing colors.
For name and number printing, we use Vinyl Heat transfer. We have previously shared a post on Vinyl Heat transfer. Read more about the pros and cons of heat transfer printing.


TJG Print uses superior PU Vinyl Film for Vinyl heat transfer. The main reason is the material of the film is thin (light weight) which makes it flexible and stretchable. When worn, you won't be able to feel there is a film on it. Secondly, it is the most cost effective for lower quantities.
Vinyl heat transfer printing is also good for non-complicated designs such as basic shapes, text or numbers. They are available in libraries of colours and offers matt or shiny finishing. Vinyl paper usually comes in a roll of homogeneous single coloured film.

Besides the basic colours such as Black, Red, Yellow, White. We carry a wide range of colours like Metallic Gold, Holographic and Metallic Rainbow and Neon Pink. As these are in-demand colors, be sure to check in with us on the availability.
Custom Name & Numbers Cost

Personalising gift shouldn't be expensive. For TJG, we do not have any minimum order quantity for this printing service. As with economies of scale, the more shirts printed will translate to lower cost for each shirt.


Name and Number printing starting from $12 (per piece) or lesser for bulk orders.
How Long Can My Shirt Last?

There are various factors as to why your t-shirt printing peel or crack. Generally, with Vinyl Heat Transfer, we can't emphasize enough – it is always recommended to wash inside-out in the washing machine and never to wash in warm water or tumble dry. Do not iron over print as high temperature can cause your printed shirts to peel and/or crack. If proper wash care is followed, the lifespan of the printing can last for a few years or hundred over washes. After all, there are lifespan to this type of printing too.


If you are considering for long lasting and very durable types of print. The go-to print method will be in silkscreen printing or in embroidery. However, silkscreen printing will not be able to achieve customization of names or numbers as the cost will be too steep.
Printing Size

There isn't really a standard size. We can print according to customer's requested size too. Otherwise, you need not worry about this as our team have had years of experience and will adjust the size appropriately. We want every shirt to look good and special to our customers. Thus, you can trust our team.


For example, we have a commonly used size template for Class t-shirts name & number jersey style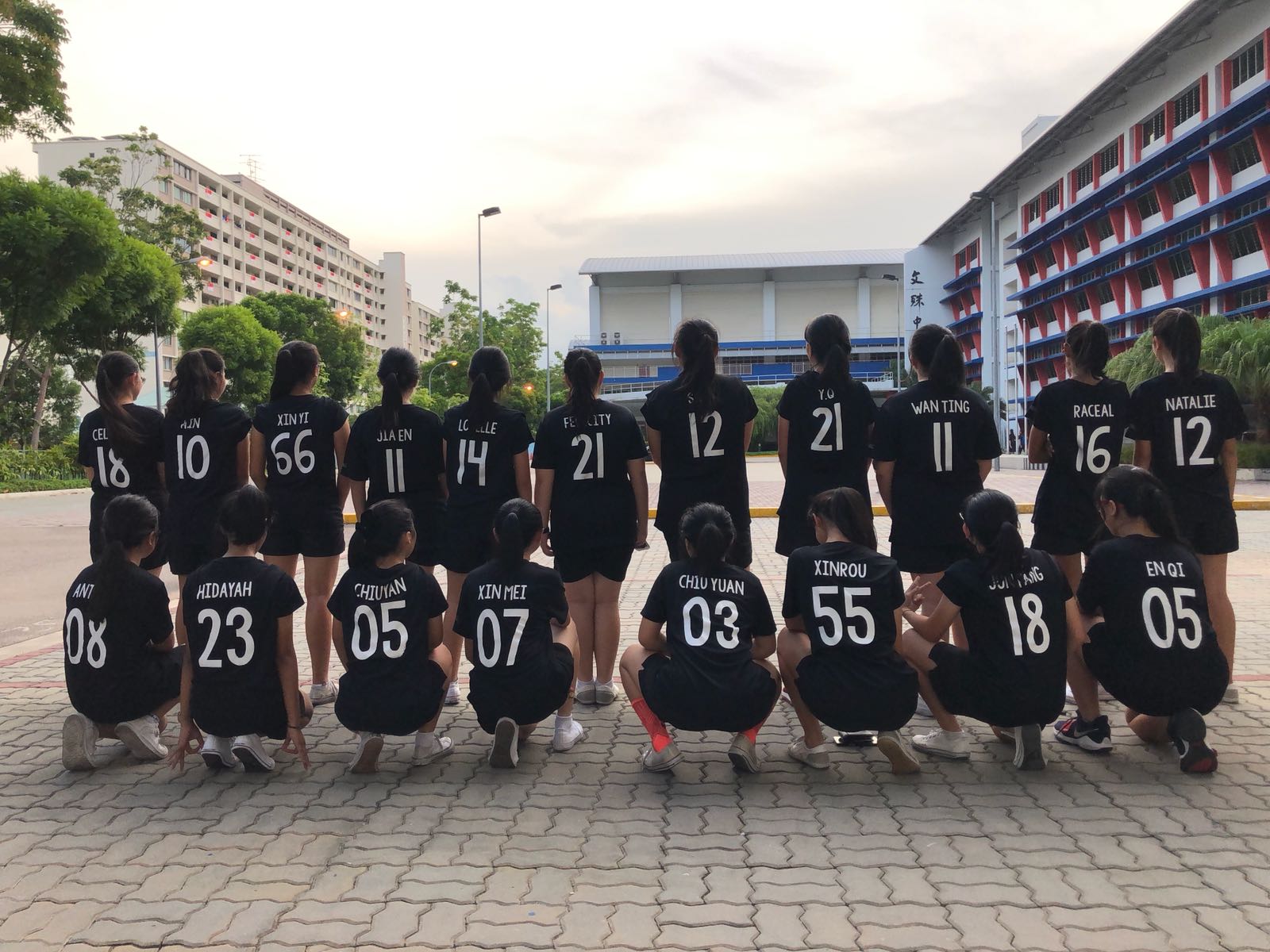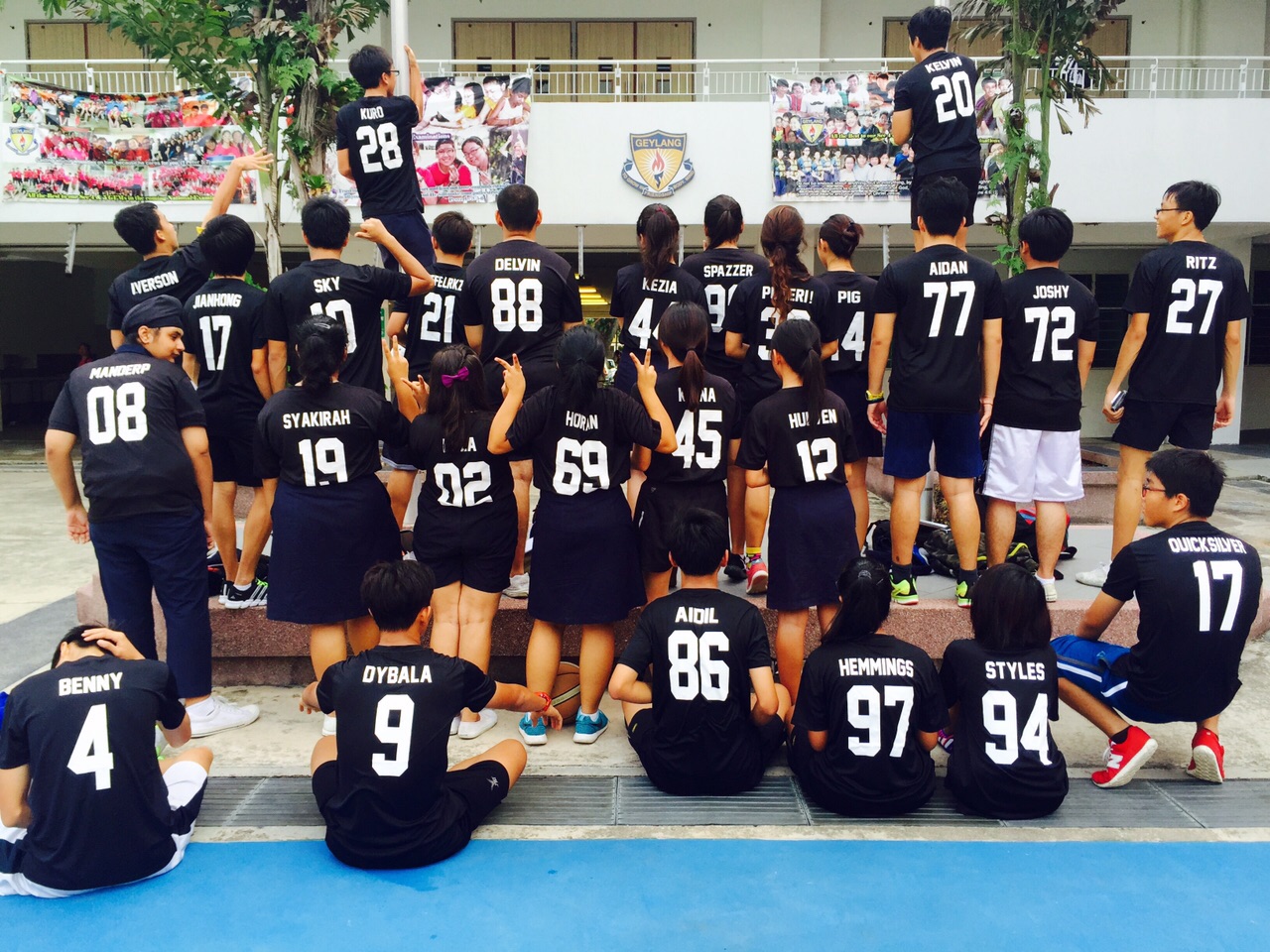 In Singapore, there are also various printing vendors or supplier in both offline and online channel. For brick and mortar stores, we covered some locations such as Queensway Shopping Centre, Bras Basah Complex, Sunshine Plaza and Peace Centre. While we are not sure the exact scope of their printing services, you have more options and comparison available too. However, what defines TJG Print is that our specialty includes custom names and numbers printing and we are confident of the quality of print and the outcome. We definitely offer one of the best T-shirt printing service in Singapore. Guaranteed quality prints at affordable and cheap rates are hard to find. At TJG print, we are meticulous, dedicated and committed to serving our clients. Our aim is to guarantee a peace of mind from the start to the end of your orders.


Don't just listen to what we say. Check out our reviews!