Most sports and work activities are built around teams. In both settings teamwork is essential and requires the efforts of all participants to achieve a successful outcome.


Creating a good team work environment requires effort. Besides a meaningful social event, having a common identity such as a customised team jersey / team t-shirt or uniform is one of the ways to give team spirit a boost. Besides that, a T-shirt is less formal and comfortable to wear.


Perhaps you are a teacher or student looking to print a graduating class t-shirt or CCA T-shirt. Or you could be someone managing a sports event, a team building outing or active day event in your company. Surely there is a need for some form of unique identity.


If you are not sure where to start, don't worry. This blog aims to give you as much information as possible!
As a T-Shirt printing supplier company in Singapore, our catalogue comprises apparels, bottoms, jackets of Dri Fit material and Cotton material and gifts products such as towels which you can certainly consider for your customisation.


But today, we focus on a few popular products! And if you are interested to find out more, you can browse our catalogue here.
1. Dri Fit T-Shirt
Introducing the crowd's favourite for its price and comfort. The eyelet dri fit t-shirt is available in 27 colours.
With an abundance of colour to choose from and without any printing customisation, I am sure you will be able to pick a colour that will differentiate you from the rest! For starters, check out the Eyelet T-Shirts & other performance Dri Fit T-Shirts.
Some fun ideas could include wearing the same Eyelet Dri Fit T-Shirt colour.
Like soccer players, volleyball teams, BasketBall players. You can add your favourite number and name printing to the apparel.
PS: We also sell them in plain t-shirts without any printing, contact us for bulk / wholesale pricing. Both models are available in Kids size as well as Long Sleeve Round Neck T-Shirt.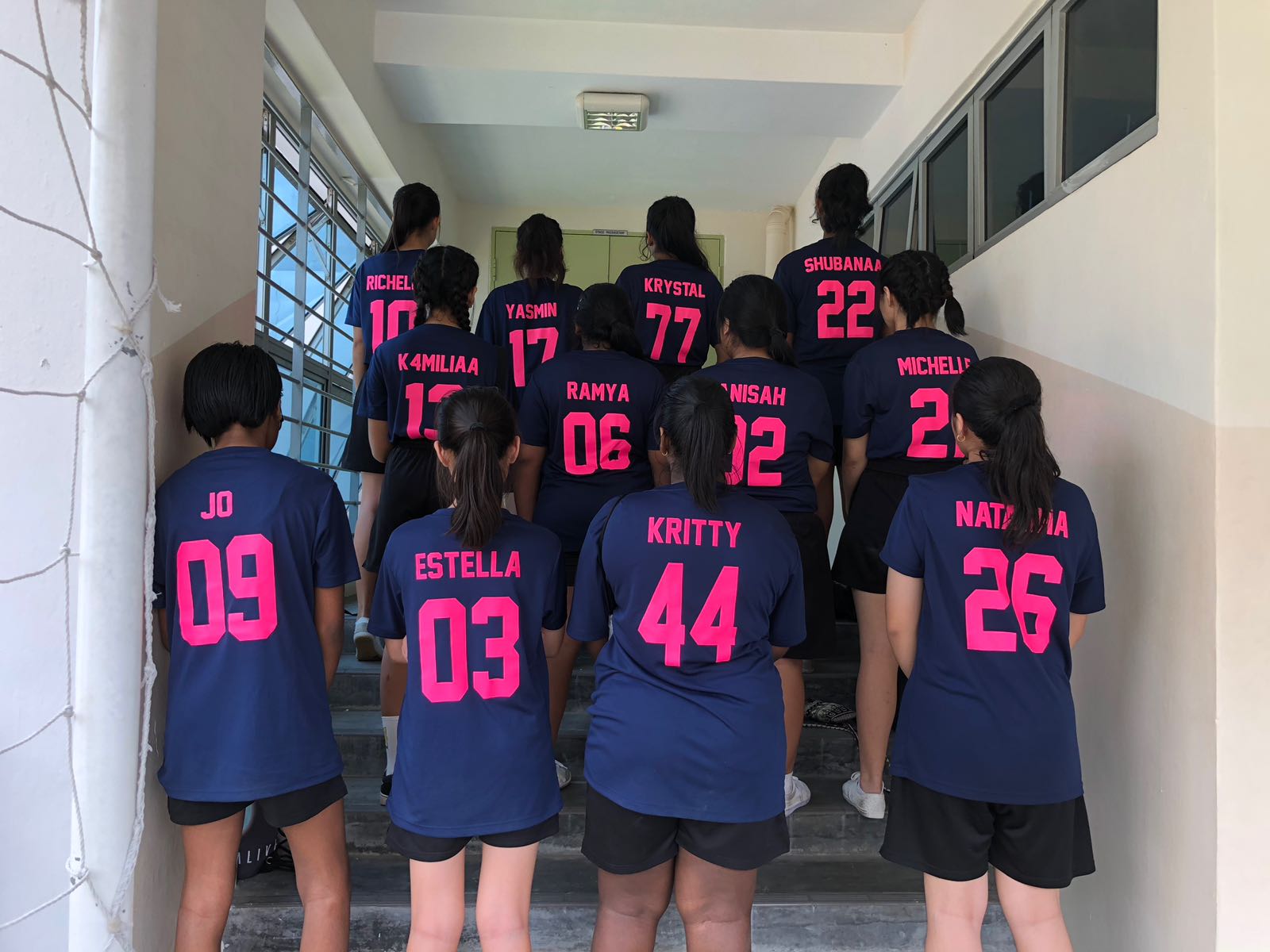 Name & Number Printing, Vinyl Heat Transfer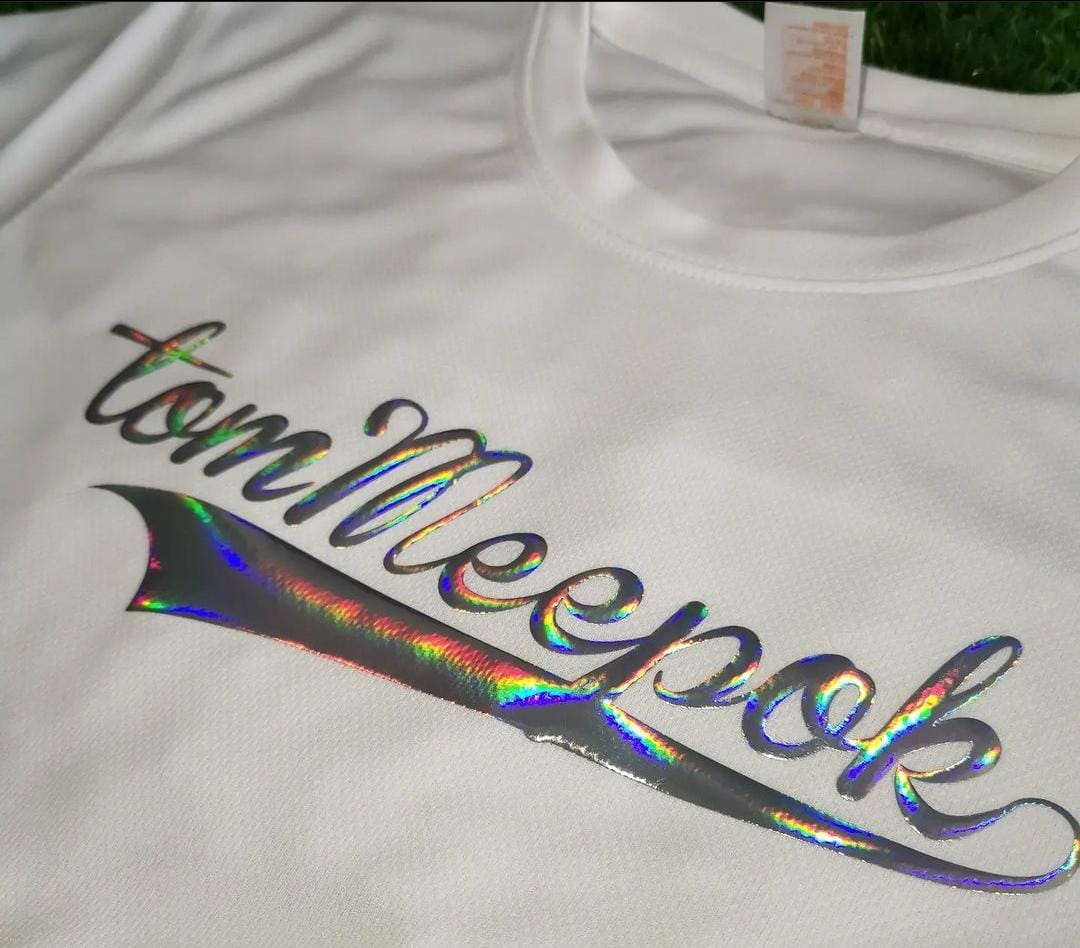 Design printing with holographic print
Using the above example on the left, this will be a budget-friendly price of approximately $11.90 each based on 10 pieces.


That said, a team is usually made up of a group of people that also means you can easily hit the general minimum requirement of quantity (10 pieces) required for a bulk printing.
So be sure to take advantage of this point to show some camaraderie!
2. Multi-Tone Dri Fit T-Shirt
Game to be different? The Multi-Tone category are t-shirts and jerseys made of different tones, designs or patterns. Some examples include camouflage/sublimation type of jersey.
This category comprises Ready Made T-Shirts. Which means you need not wait too long.
3. Multi-Tone Dri Fit Polo
From time to time, there is a need to be smart casual in a sports event or for some other outing. You can take a look at the different types of Polo available.
4. Singlet Jersey
Click here to view our Dri Fit Singlet collection. They are available in various colors and patterns. Made of high quality polyester Dri Fit material, these will make a great choice for any track & field, outdoor sports.
They can be customised by Silkscreen printing, Embroidery and Heat Transfer Print methods.
5. BasketBall Jersey
Looking to customise a Basketball Jersey? We carry basketball jerseys that are made from premium eyelet fabric material with antimicrobial Anti-Odor function for breathable performance.
These basketball suits can be printed with Silkscreen Printing.
6. Trackpants
Not forgetting the training shorts and track pants. We have a few selections that may see you through a few seasons and are here to stay.
7. Custom Made Jersey T-Shirt / Jersey Polo / Sublimation
Similar to tailoring a suit, it is also possible to do so for a sports jersey! Whichever role you play in school or event. A made-to-order customisation allows you to pick the apparel type, fabric, sleeve length, collar style and buttons!


For this service, our team will be there to assist you throughout, together we will help you to create that dream jersey!