Many of us may have customised a t-shirt when we are in school or when we are in a workplace. In schools, there is a likelihood you receive the shirts for different purposes, events and activities or simply for souvenir and memories. Some also had unique names and numbers printed for sports teams or class t-shirts.  At work, Polo T-shirts or Round Neck t-shirts are part of corporate uniform which goes to show t-shirt printing service remains relevant and it is a popular in demand service!
If you are reading this article, count yourself lucky ! This ultimate guide compiles all the information to help you keep your budget in check and learn the tips to cheap custom T-shirt printing in Singapore.

Below are the tips :
1. Quantity
Applying the rule of economies of scale. The more quantity to print, the cheaper it will be for the cost of each shirt. Vice versa.


From 1-50 pieces, every single quantity matters. At TJG Print, we are very transparent with quotation based on the quantity.
2. Design
Almost every design / logo can be printed in full colour. A complicated design in multiple colours and print location will definitely cause the price to increase for 1 shirt. Read on more in Colours and Printing placement below.
3. Colours
As a general rule of thumb, the more colours to print, the more expensive it will be (per piece).
Depending on the method of printing, some may require additional design mold.
For example, silkscreen printing one coloured design will be cheaper than compared to a two coloured design shirt. The reason being the two coloured design will need to set up two mold blocks.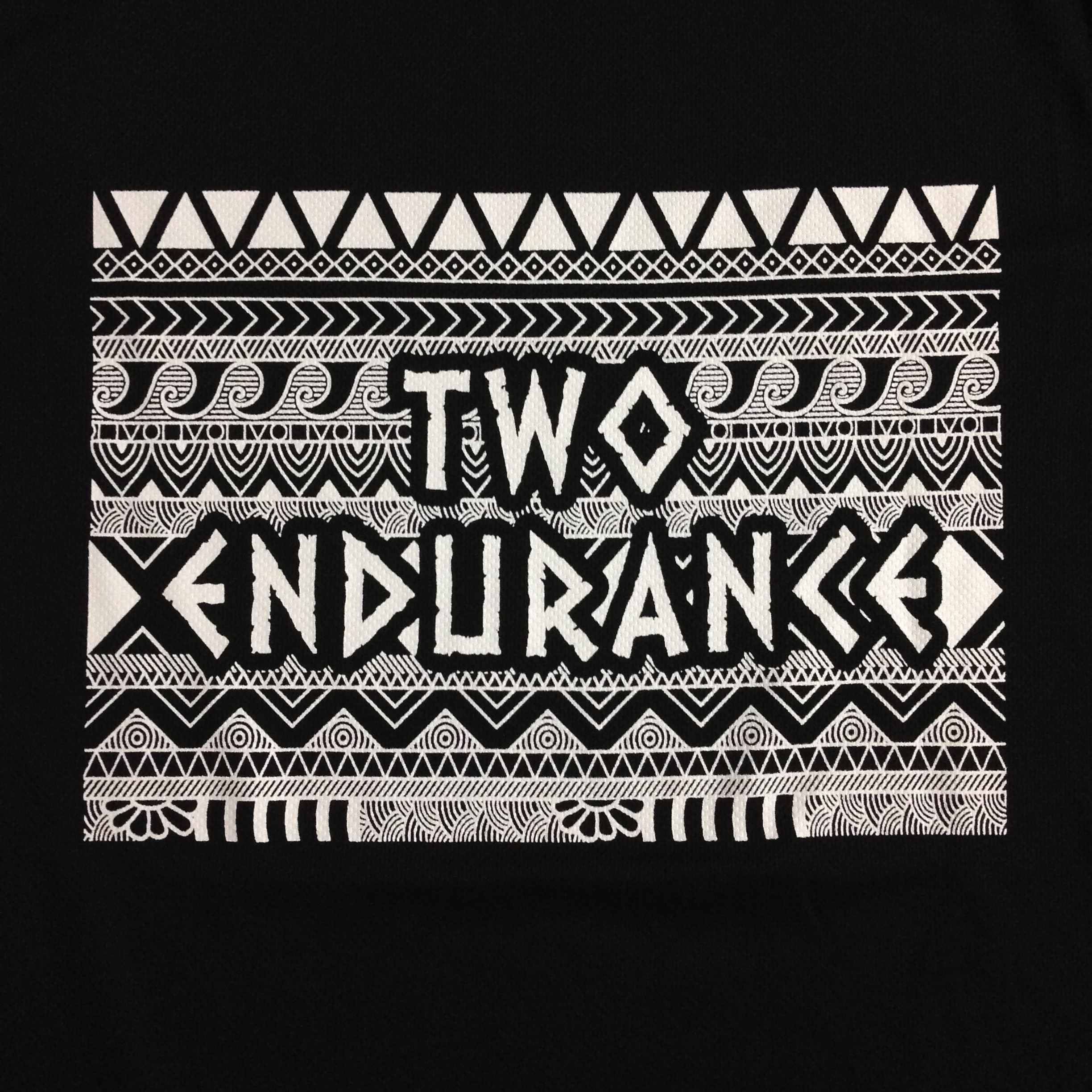 1 Colour Silkscreen Print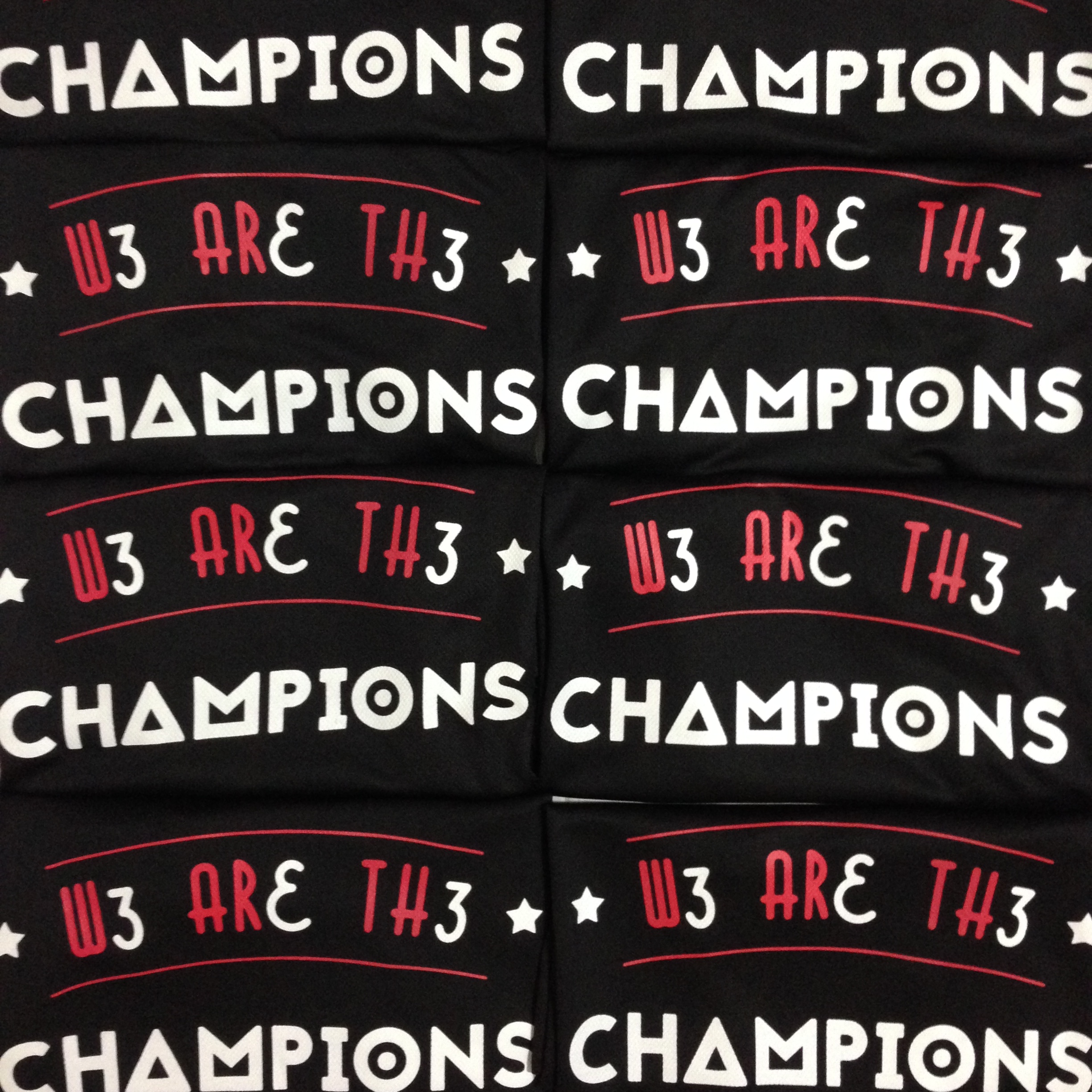 2 Colours Silkscreen Print
Special silkscreen printing colours such as Gold, Silver, Neon Pink also have additional cost too.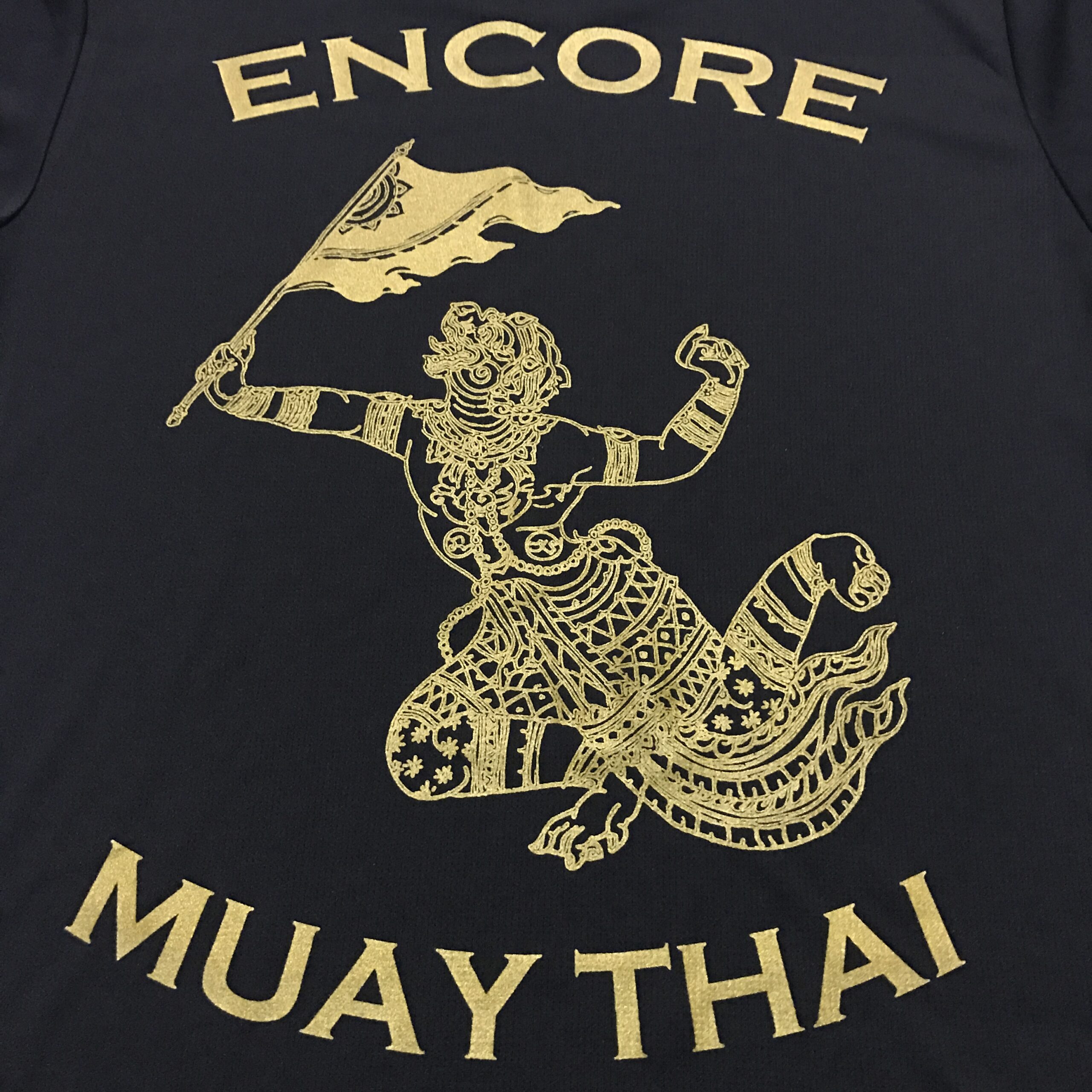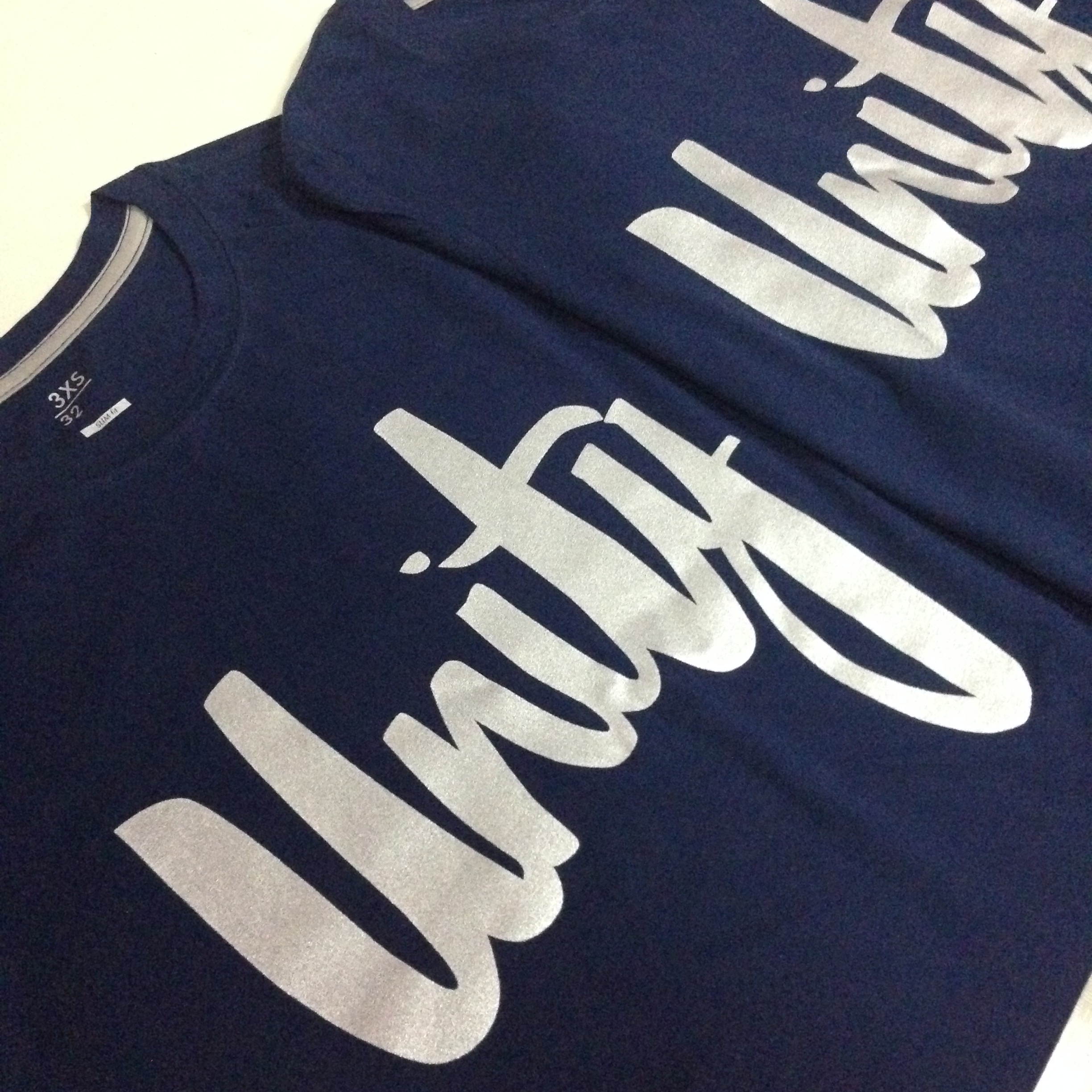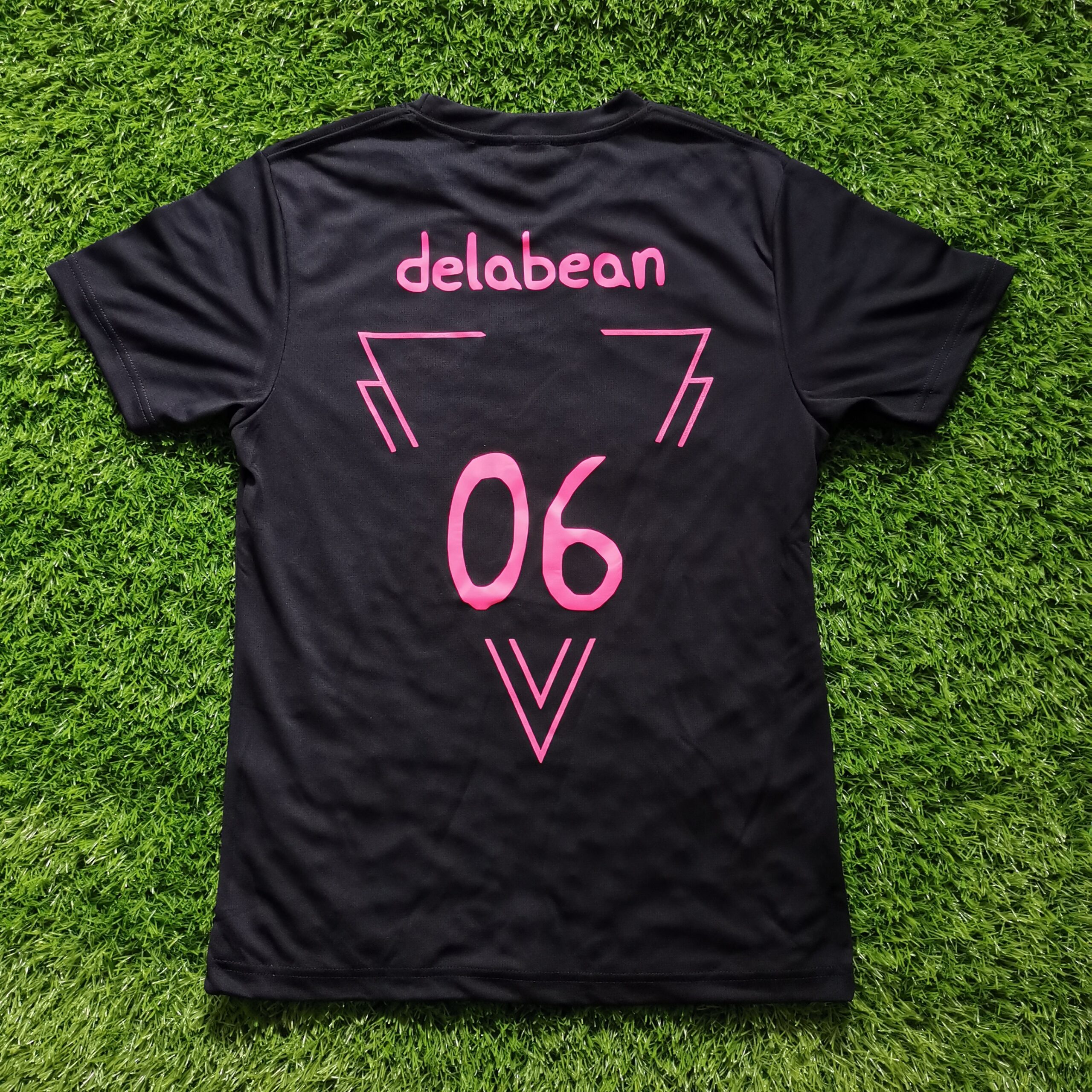 For Digital and Vinyl Heat Transfer Printing, multi-coloured designs will be printed via digital heat transfer while one coloured designs will be printed via vinyl heat transfer print. Generally, digital heat transfer print are more expensive than vinyl heat transfer print.
For vinyl heat transfer print basic colours such as Black, Red, Yellow, White are common colours which printers usually carry. At TJG Print, we have a wide variety of special colours like Metallic Gold, Holographic and Metallic Rainbow and Neon Pink. These special colours have additional cost. Enquire with us on availability here. 
Hence, if you budget is tight, it is always good to remind yourself to keep your designs as minimal colours as possible.
4. Size Matters

Some popular sizes are logo size, A4 and A3 size. The bigger the design the more expensive because it requires more labour hour and raw cost to produce.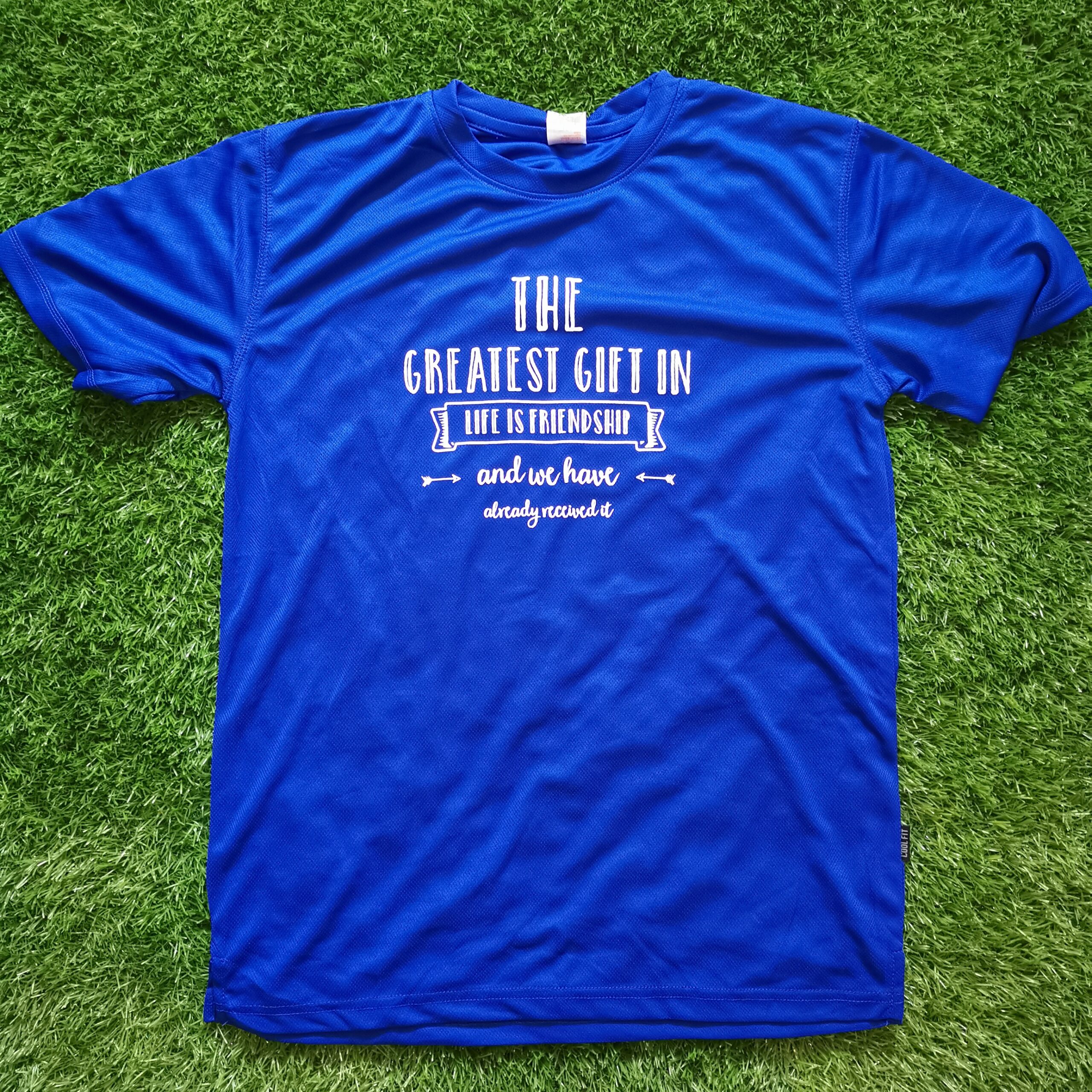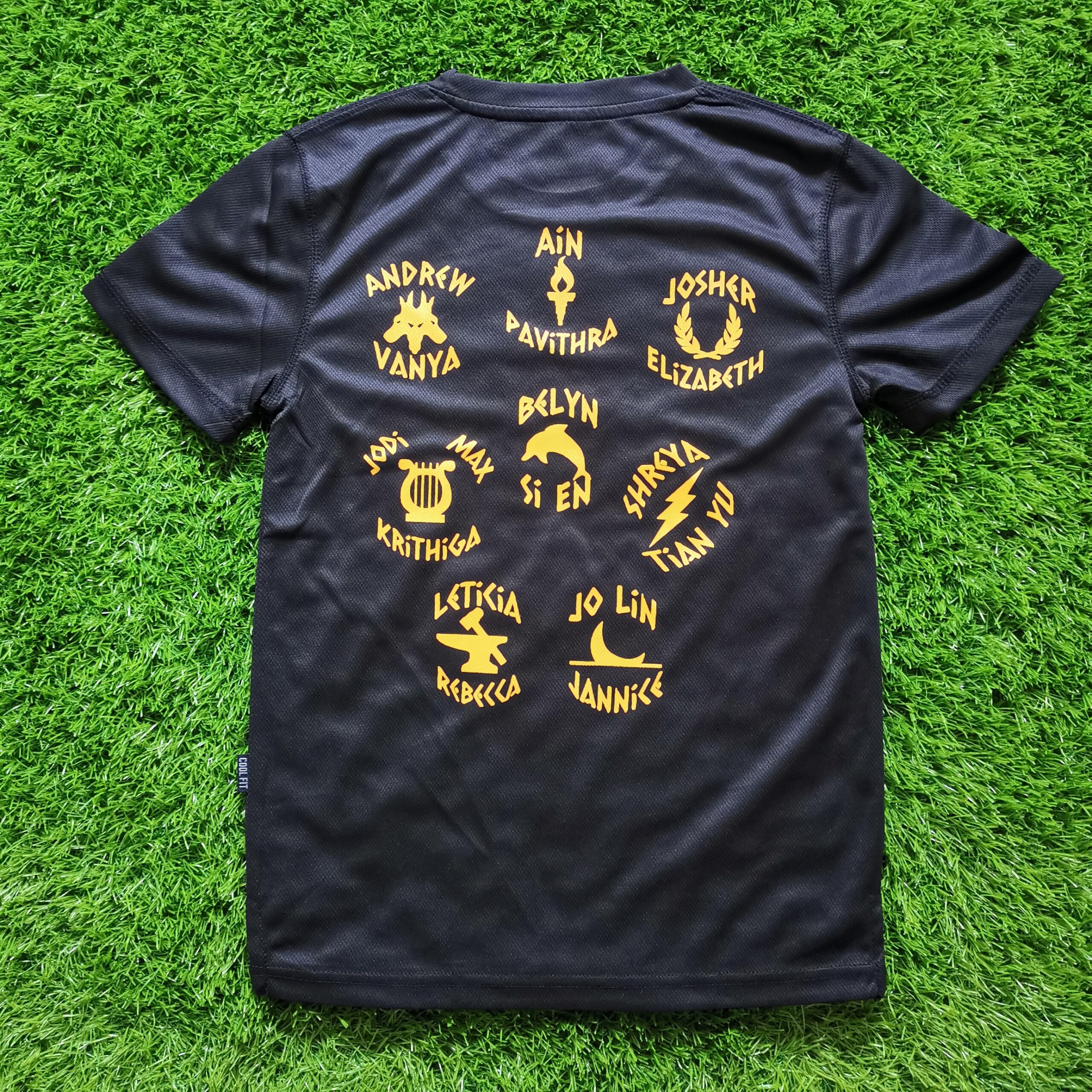 5. Printing Locations
Locations played an important part too! Printing in one location, two locations or multiple? The fewer locations, the cheaper it will be. The more locations to print will incur extra cost in material like mold blocks and films.
Here are common area customers print on:
Logo size placement – Left Chest / Right Chest / Back Top / Left Sleeve / Right Sleeve

Front & Back Placement
A4 Size Portrait or Landscape (28cm x 20cm)
A3 Size Portrait (39cm Height x 28cm Width)

6. Usage
When customising T-shirt, there are factors and consideration to ponder on which will affect costing too.
Here are some of the decision making factors :
– What purpose is it use for?
– What event are they for?
– Are they meant to be used long term, short term, single event or given free as a token?
– How often these shirts are meant to be worn? On a daily basis, bi-weekly or quarterly.
For illustration purposes, if you are producing the shirt as a uniform which is meant to be worn on a daily basis. You might want to consider embroidery as they are the most durable.
If you are using them for sports, you may want to consider dri fit material option rather than cotton.
If you are wearing for comfort, we have different grade of cotton that suits your preference.
At TJG Print, we do our best to recommend the best options and keep cost friendly and affordable to all our customers. We hear and understand the needs of each customer as different industry or activity require different needs.
7. Choosing the "Right" Apparel
There are a wide variety of apparels to choose from in the market. At TJG print, our catalogues are filled with various types of products. Naturally, the most basic apparels are plain coloured round neck t-shirt, round neck dri fit or cotton t-shirts and the starting base price is $5 onwards. With pattern designs or multi-coloured tones, they will differ slightly in pricing.


Next tier will be Polo T-Shirts, followed by Hoodies, Jackets and windbreakers. Different models are priced accordingly. Chat us up to find out more.


If you have special requirements or designs, you may opt for custom made apparels or sublimation printing. This option enables you to customise your own apparel. For example, different collar or sleeve cuffs colour. If you would like to customise it, do ensure to buffer more time (Lead time 4-5 weeks). Minimum quantity starts from 20.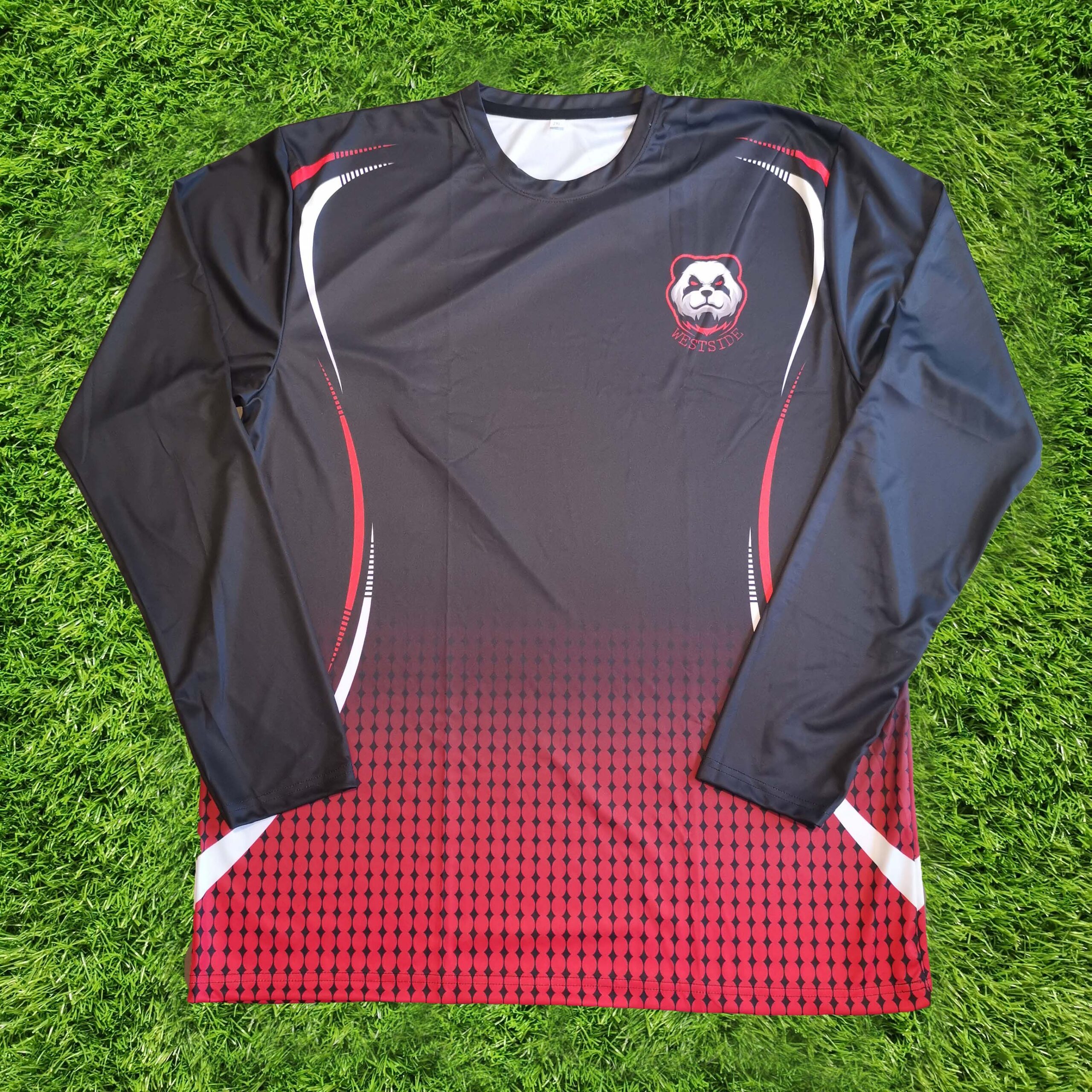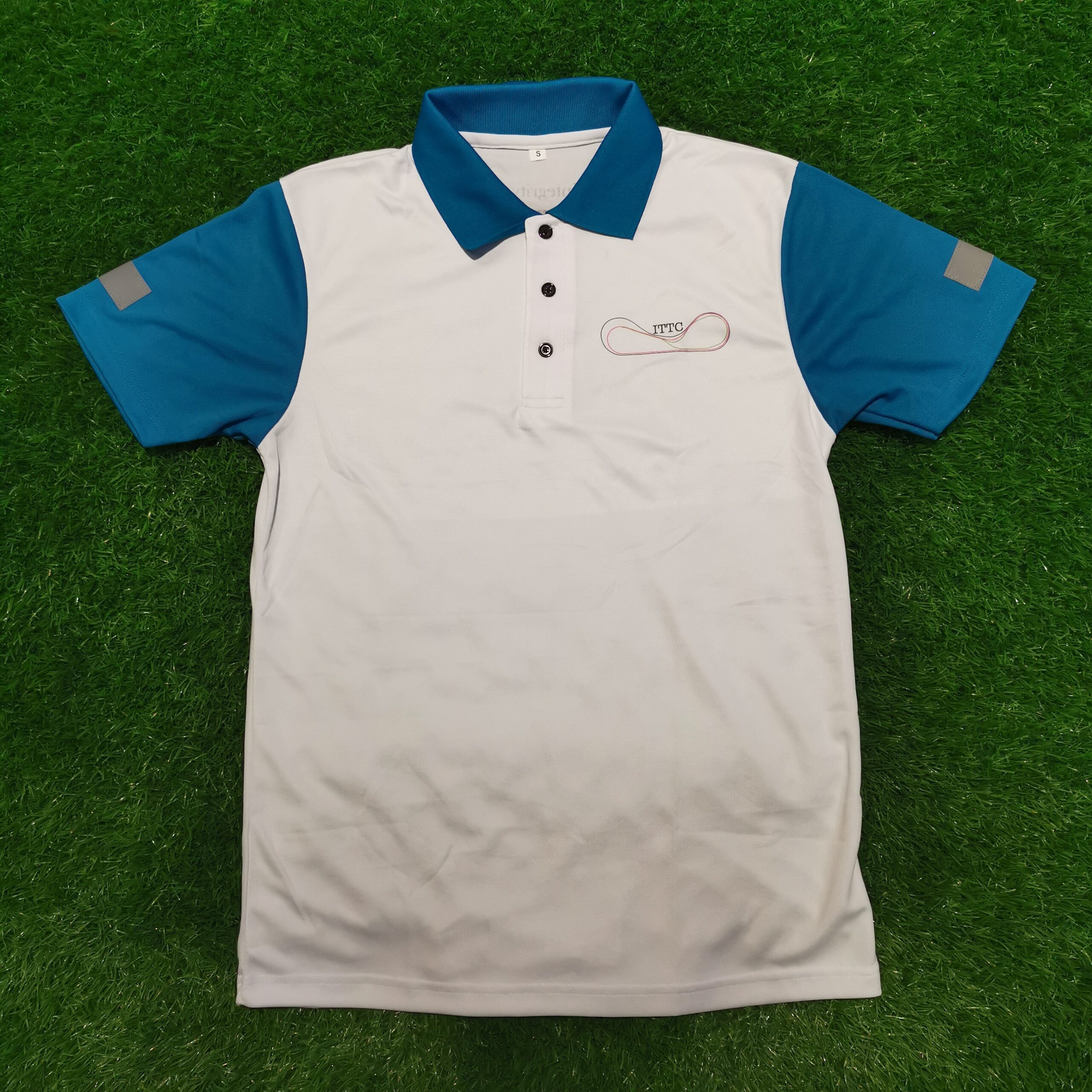 8. Timeline


Ready stock apparels refers to the ready designs that are in our catalogue. The lead time with printing is approx. 2 weeks or less.


For express orders (rush lead time), TJG print is able to shorten the lead time to a few days. Do note that this option will have express fee charges.
9. Artwork


Having a ready artwork with original working files will certainly helps to keep your cost lower. If you do not have one, you can also do a google search to find free designing template website to come up with a design. Doing so, will save you some designing fee.


Especially for orders under sublimation printing and digital heat transfer prints, it is required to include the highest resolution file (300dpi). This is to ensure print out of the artwork will not be blurry or fuzzy. Sublimation prints are more complex and it is best for customers to provide the working source file with ready for production artworks. Otherwise, artwork charges are to be incurred.
In summary, a quick and summarize check list to keep your budget in check.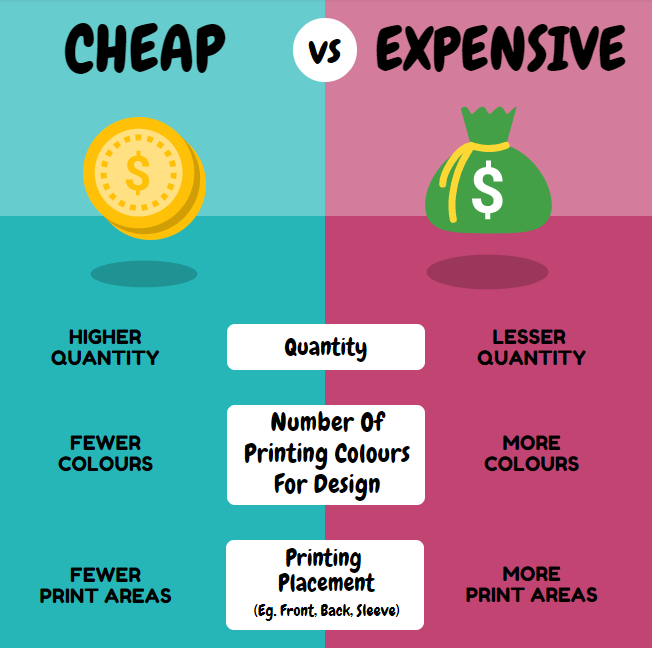 Last but not least, we hope these tricks and tips help.
Guaranteed quality prints at affordable and cheap rates are hard to find. At TJG print, we are meticulous, dedicated and committed to serving our clients. Our aim is to guarantee a peace of mind from the start to the end of your orders. 
Don't just listen to what we say. Check out our reviews!