On all occasions, picking the right gift can be challenging. A good gift can help to form a good and cement an impression. For companies, every event big or small including an anniversary gift is an opportunity to make an impression.


A good corporate gift should be well-thought out. We want to produce a product that can give us the best return of investment for example, longer period of distribution, functionality of it and most of all, exposure.
Other than t-shirts, a well designed canvas tote bag certainly bags the first place in Corporate Gift! Tote bag printing in Singapore are getting popular as a customised gift for a myriad of occasions. It is easy to print and cheap to produce in mass production.


Canvas tote bags and non-woven bags and jute bags are often used at Tradeshows, IT Show, and community events.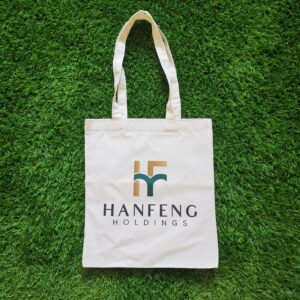 Company Tote Bag Door Gift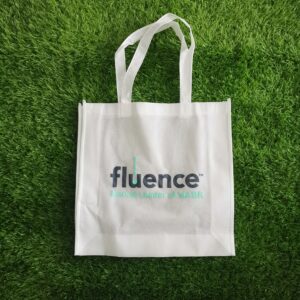 Company Non-Woven Bags for events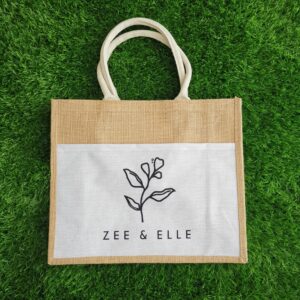 Jute Bags for Company Branding

Why should you print custom tote bags?

An ingenious and creative branded tote bag is bound to give you the most impact and exposure. First impression always count. Having your printed designs loud, prominent, simple or multi-coloured are the different kind of choices which can be daunting. At TJG Print, we can advise and refine your choices to make your brand stand out among the others
Giving out Tote Bags, Non-woven Bags or Jute bags are also a great way of advertisement. When visitors or clients carries them around, they are your companies' walking billboard advertisement. While it might not turn into direct sales at that moment, they may turn into your customers at some point in time. Sounds familiar? This is the same marketing trick that IKEA ingenious marketing team came up for their recyclable bags. First look and everyone knows the bags are from IKEA.

In addition, tote bags are very durable and can be used after an event too! As we try to reduce the use of plastics, some of us may carry an "extra bag or recycling bag" in our daily lives. Tote bag is light, compact and it goes well with most outfits too. Certainly not comprising style and making it environmentally friendly.
What makes tote bag so special and important?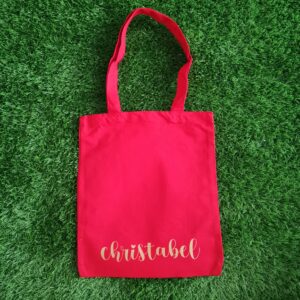 Wedding Door Gift Tote Bag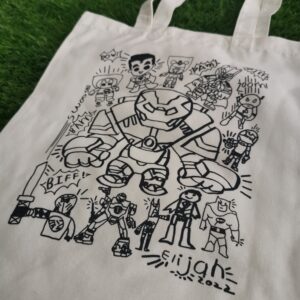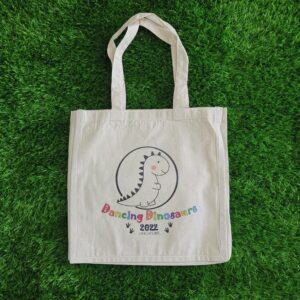 Children's Day Cartoon Tote Bag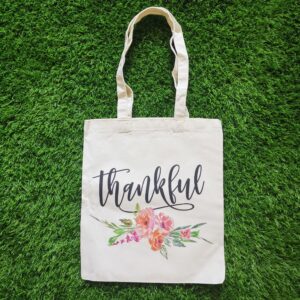 Let us not forget about how creative a gift can tote bags be. Customise them to your liking or create a personal touch to it by having personalize names. Invitees with their unique names printed on tote bags create a special and memorable moment as wedding door gift.


Re-create cartoon drawings and printing them on tote bags for Children's Day are another popular choice of gift from teachers. Students will have the greatest sense of achievement when teacher's make an effort to highlight them. Creating a very own hand drawn tote bags makes it distinctive.


Unsure of a Valentine's Day Gift? Tote Bags or Jute Bags are nothing too cheesy and definitely a unique form of gift. A showcase of your love and gratitude to your loved ones. It can be customize with names or even a meaningful design. Nobody stopping your creative juice. Express your love language.
What are tote bag made of?
Tote bags are made from natural materials such as cotton or linen.
Cotton tote bag is derived from a cotton plant while a linen tote bag is derived from a flax plant. Due to its customisable nature, both are very good absorbers of ink.
For design to live on tote bags, we offer three print methods such as Silkscreen printing , Heat Transfer printing or Embroidery.
Silkscreen printing involves use of ink. Similar to printing for T-shirts, a mold (frame) is used to "push" the ink through a mesh onto the T-shirt/tote bag. As one mold block can only hold one colour at a time, additional colours require additional mold and hence, the increase in price.
Heat Transfer and Digital Heat Transfer are similar techniques. Both processes use film and heat to transfer a graphic design. On a related note, we are able to meet the needs of customers who require urgent or last minute gift requests for simple personalised text, number and font on tote bags. If you are looking for last minute gifts, you know where to head *winks*.
To create texture, we can decorate tote bags with embroidery. This is bound to stay for a long time unlike heat transfer printing where films may fade or peel off over time.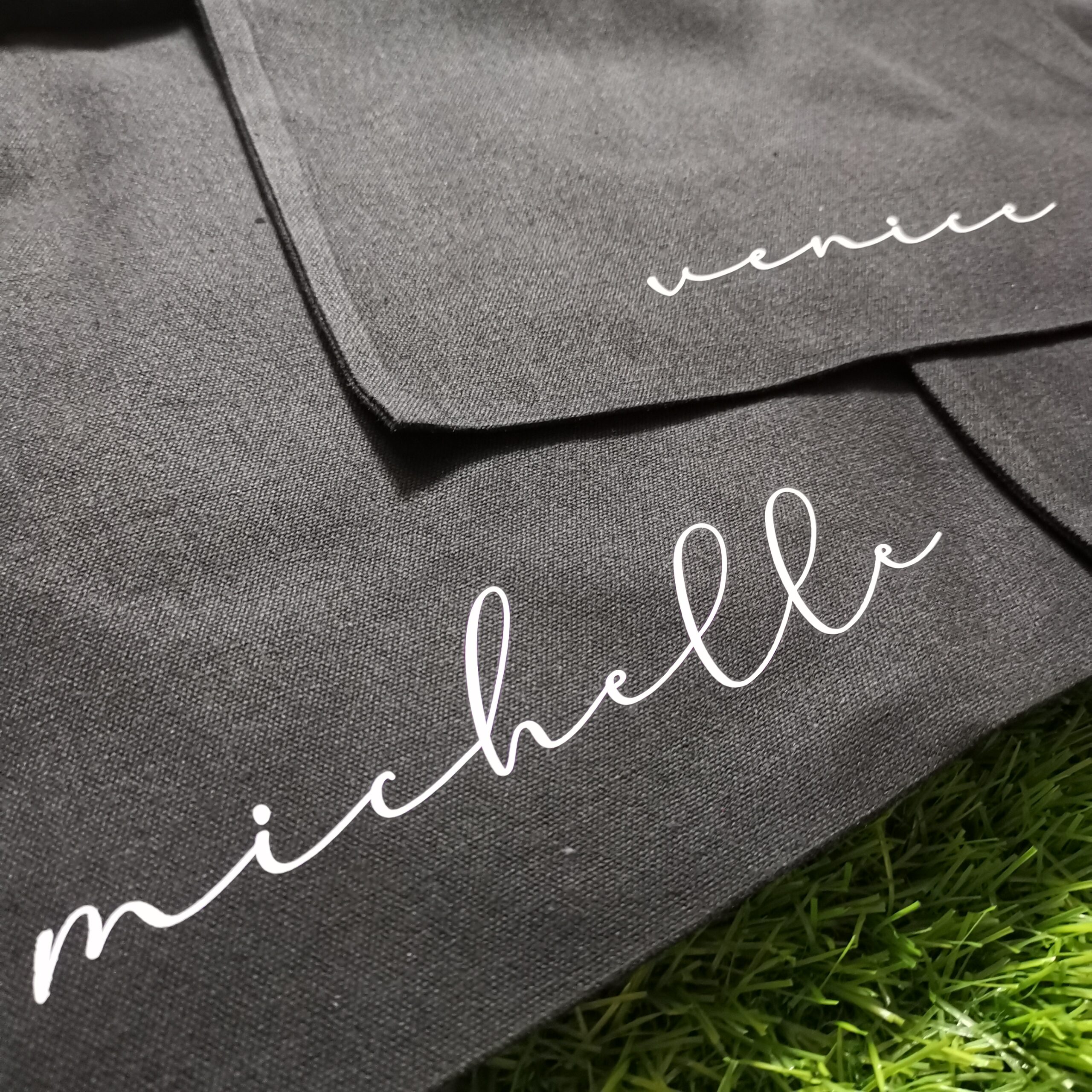 Custom Names Vinyl Heat Transfer on Tote Bag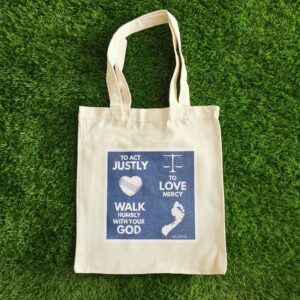 Digital Heat Transfer Print On Tote Bag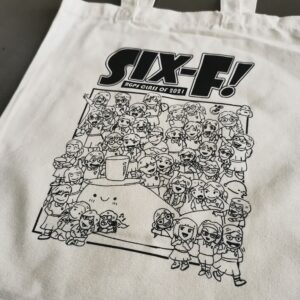 Silkscreen Printing On Tote Bag

If you are interested to find out more in details about each printing method, check out the blogs in the above link where we have included the advantages and disadvantages of each method.


To enjoy the benefits that a tote bag can bring, companies can look at printing company logos or designs to drive your marketing initiatives to the next level. Tote Bag printing is cheap and affordable. As a general guide, TJG Print charges $3.90 each for a printing of 100 pieces in 1 Colour A4 size.
Some popular tote bag for printing in our catalogue includes:
Additional tips

Which size is right for you?
Tote bags come in a variety of sizes, as a general tip, the largest item that you intend to put in the tote bag will help to determine the appropriate size for your need. You can use a measuring tape to measure your item and add on 2-3 inches extra for more allowance.


Other than the dimensions of the tote bag, you will come to notice the sizes in Ounces (Oz) as it is used to measure the weight of fabric products such as T-Shirts, apparels, cotton and canvas tote bags. We need not go into technical details but it is helpful to know that the differences in weight accounts for differences in canvas material. Example, 5 oz of material is considered thin. The higher the number the heavier the fabric is.


10 oz canvas material is used for higher quality totes that are durable and can last several uses. Our tote bag is generally around 8 oz, so you can be assured of the quality.


Here are some example images of our different tote bag catalogue:
Some popular tote bag for printing in our catalogue includes:
For a plain tote bag, it could be suitable for machine wash with normal temperature water.
As with printed apparels, it is advisable to exercise caution by following the tips below:

· Empty the bag
· Turn the bag inside out
· Hand wash with cold water
· Do not mix with dark color apparel / products to prevent color run
· Hang the bag on laundry rack to air dry (using dryer may result in shrinkage)