With embroidery caps, you can showcase your brand and celebrate any event with unity. A corporate gift that fits everyone.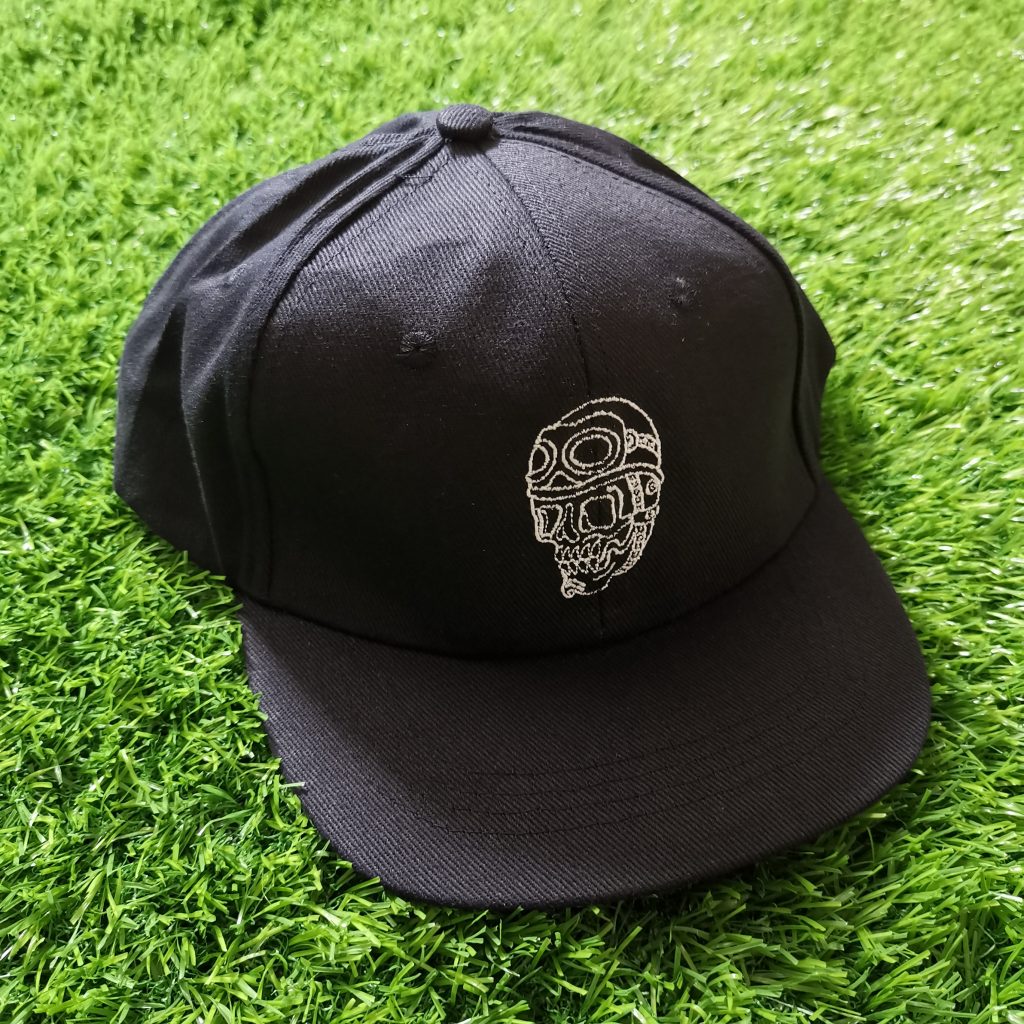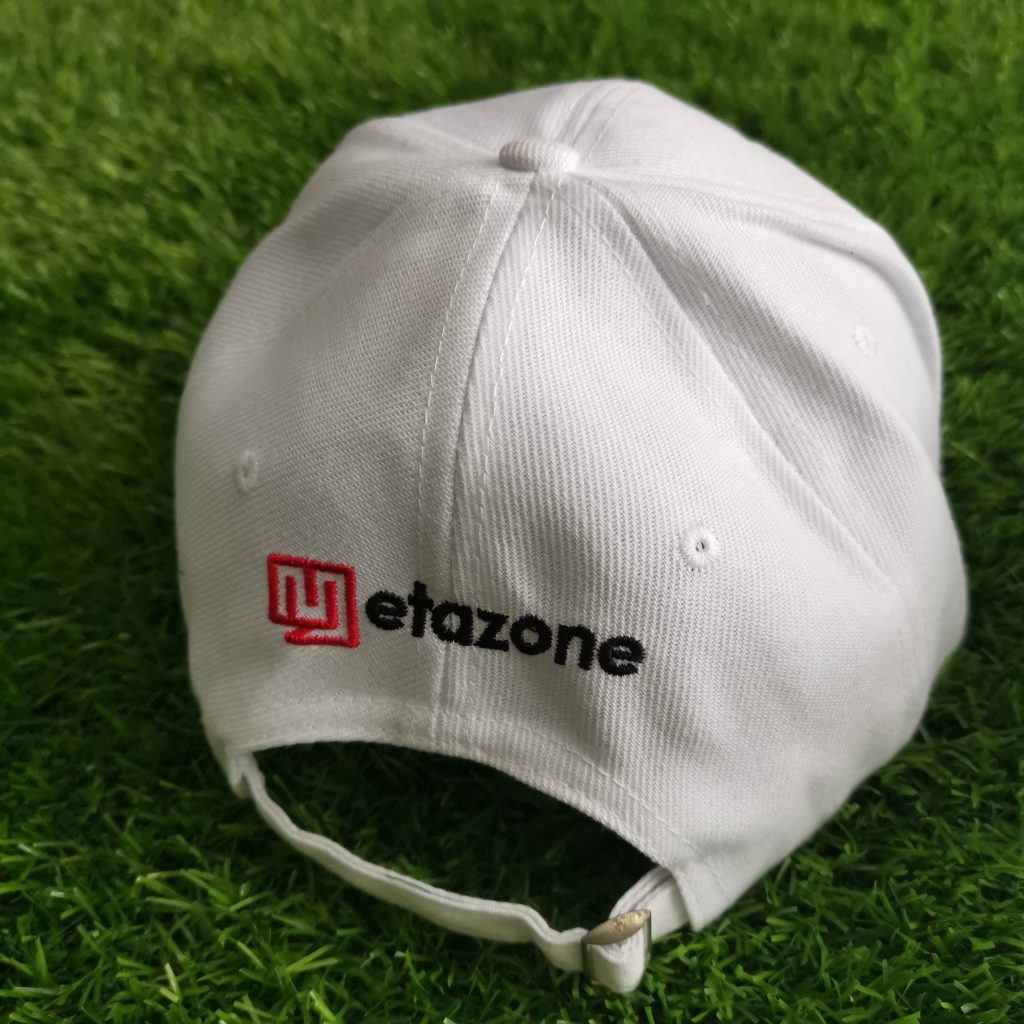 Caps have come a long way. It is an androgynous accessory which makes it wearable for anyone regardless of age and gender.


When it comes to customised gifts, custom caps are a popular choice alongside a custom t-shirt and printed tote bag. Customised caps can be used for various occasions, schools, workplace and company events produce them for different use.


Firstly, schools and companies customise caps for school outings, school excursions, and sponsorship events for ease of identification. Secondly, companies provide customised caps with company logo printing as part of their uniform and daily dress code.


Caps are so versatile and come in different styles and forms that they are able to cater to different industries and users.


In the food business industry, fast-food chains, food trucks operators and cafe establishments provide caps or hats for hygiene, safety and branding purposes in addition to hairnets and chef hats that are used to keep hair away from the face or to tell the ranking of a chef rank
Some workplace may incorporate an apron as part of uniform which may cover the company t-shirt. With a cap, there is some uniformity and branding.


For the sports industry, athletes, sportsmen and coaches wore team caps to show their support for the sports and their team. Some sports include golf events, golfers, links men and baseball teams. Caps may also be produced as part of a merchandise where fans and spectators purchase them to show their support for a favourite team.
While showing unity and generating brand awareness, caps are the most practical choice in addition to a team sports jersey as caps protect them from the sun during outdoor activities. Making it the ideal item and most practical item to have for athletes and spectators.
Both are great products to showcase your brand and due to the nature of the material, it is easy to have your logo design / team logo / school logo or club identity printed or embroidered on caps, t-shirts and other apparels for brand exposure.


There are many benefits to customising a corporate t-shirt or class t-shirt with one of its main benefits to showcase camaraderie and boost team morale.


For smaller interest groups such as a personal soccer team of 10 people, simple customisation can be a
plain Dri Fit T-shirt or sublimated jersey with name and number printing.


Caps will make a good addition to your collection as they complement well for any outdoor or indoor activity. More conveniently, most caps come with an adjustable strap which means you do not need to find out the sizes of your wearer or giftee!


If you choose to customise a t-shirt or cap. Different printing methods (using silk screen printing / Vinyl Heat Transfer or embroidery) can be discussed in more depth as it depends on various factors.
How Embroidery Are Done On Caps?

Embroidery uses solid colour thread and needle to stitch your design together.


Embroidery on caps requires a specialised machine that is designed to work with the curve surface of the cap. First, a design is being digitised using a software, which converts the artwork into a format that can be read by the embroidery machine.
After which, the cap is stretched and secured onto a special frame referred to as a hoop. This step helps to ensure the design is embroidered evenly and accurately.


The hoop is then transferred to the embroidery machine that is programmed to stitch the design. The machine will move the hoop automatically to create the design while the needle punctures through the fabric to create the stitches.


Finally, when the design is complete, a final check will be performed and any excess threads or backing material will be trimmed away.
If you are interested to see how it is being done, check out this video below
What are the designs that can be done embroidery
Company logo, brand logos. Embroidered caps help to promote brand awareness and create a sense of unity among employees in a workplace.


Lettering using simple text designs for a personal touch. Some examples may include initials, customised name, company slogan or website address. 


Caps that are embroidered with a sports team logo or name of a sports team makes a fun accessory for spectators or fans. 


Customised designs of your own can also be embroidered on caps for a unique personalised gift or accessory. 


Monograms, geometric patterns, stripes, flora type of designs are some of the  designs that can add a touch of sophistication and elegance. 
Embroidery thread is available in a wide range of solid colours allowing for vibrant and eye-catching design, which makes it highly visible from far.
Other than printing, embroidery is also versatile as it can be done on a wide range of materials including clothing such as Polo T-shirts, Windbreakers, Hoodies, Jackets, hats, caps, tote bags, backpacks, towels, and personalised gifts.

Unlike printing, embroidery is more lasting as it is not prone to fading.
Some of our projects includes: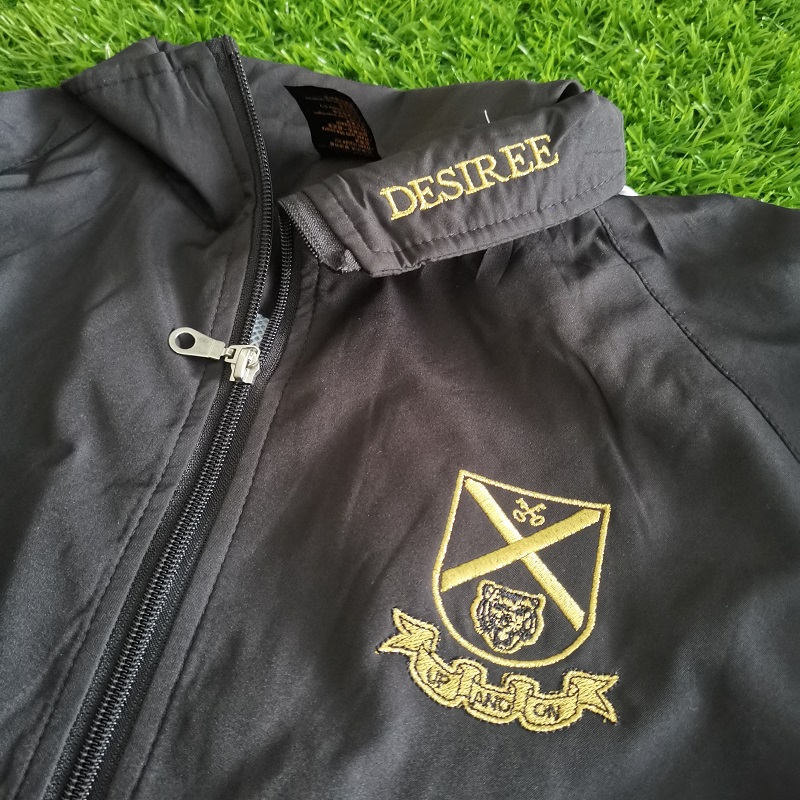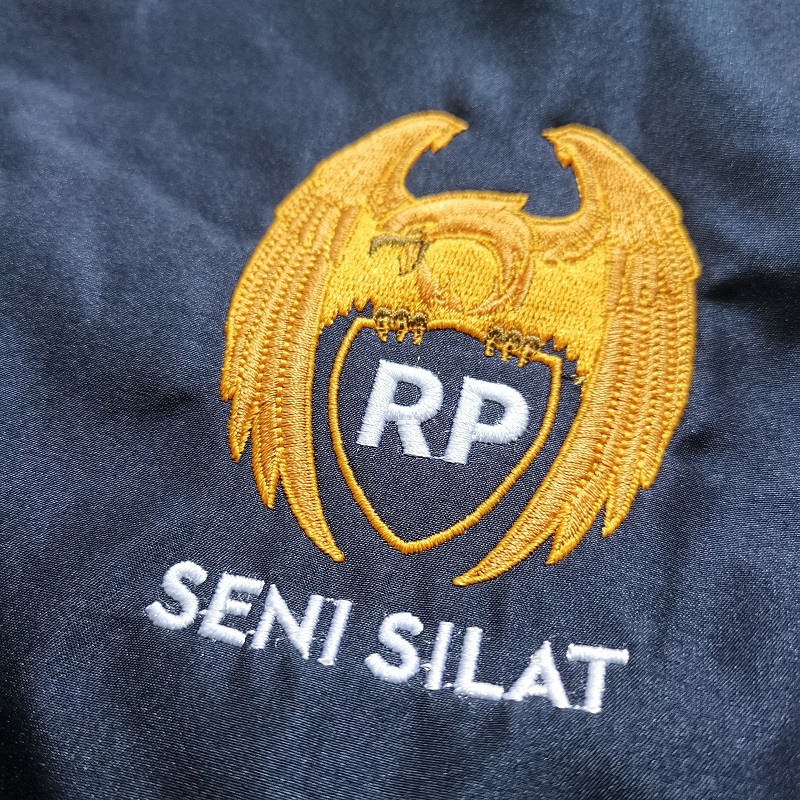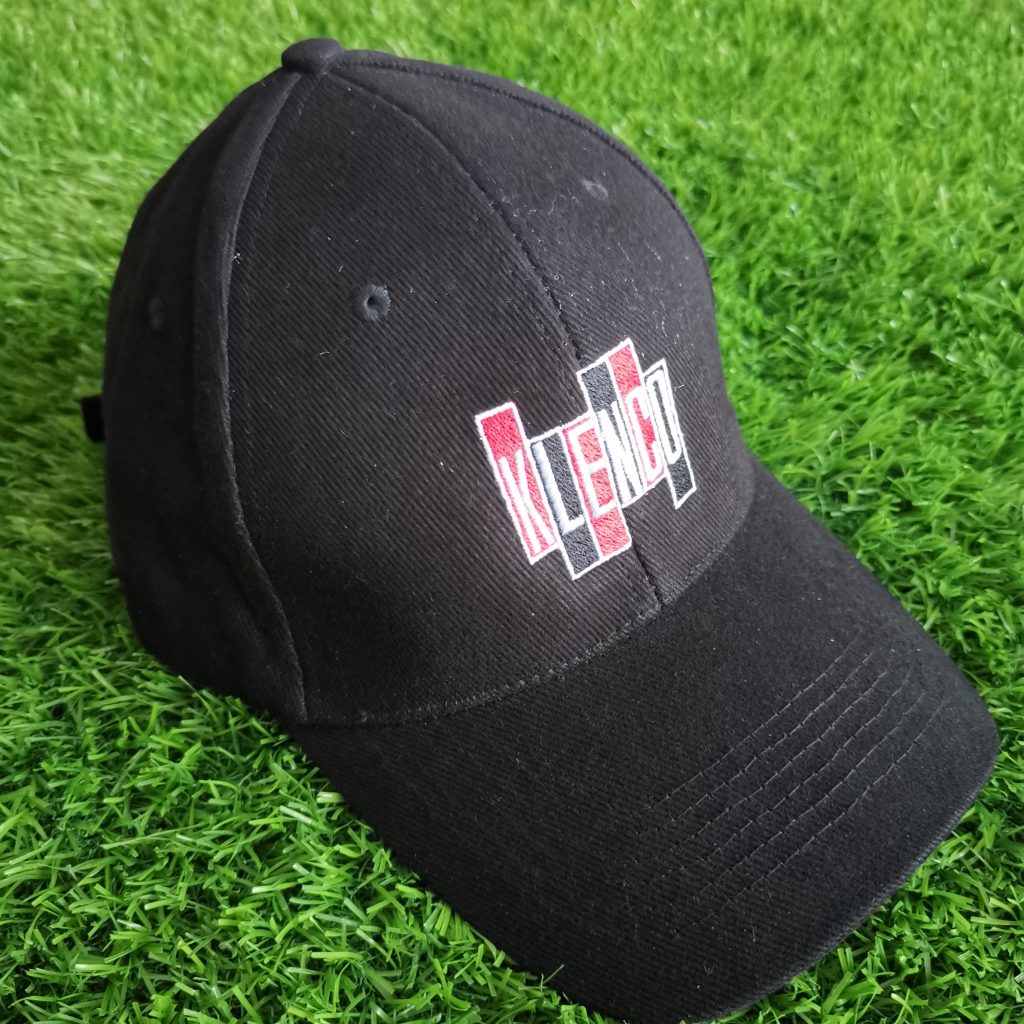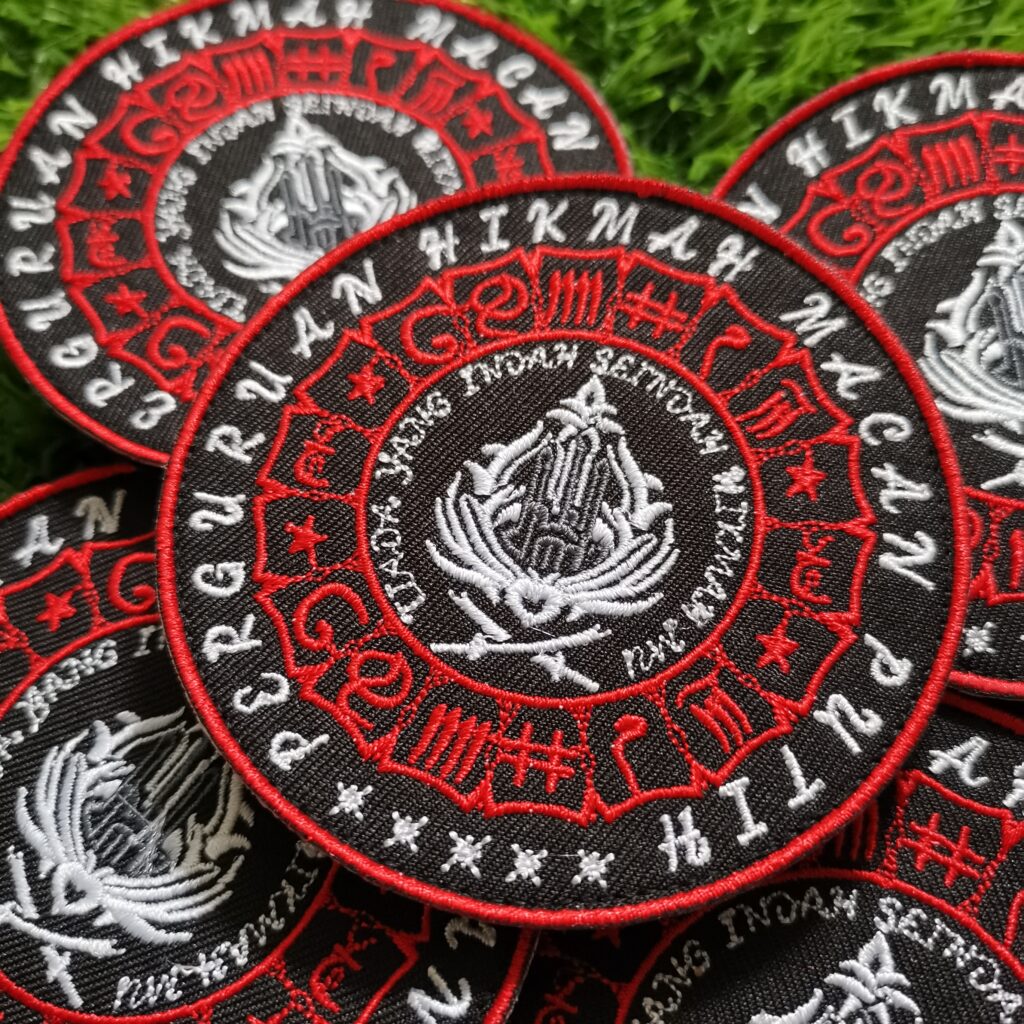 Different designs call for different embroidery techniques for different outcomes – Flat embroidery and 3D embroidery (3 dimension). 
Flat embroidery is referred to as 2D embroidery where the logo or design is stitched onto the surface directly with thread while 3D embroidery creates a pop up effect using thread too.
Flat embroidery is a popular option for different reasons. This technique uses a flat needle to sew the thread directly onto the surface of the cap. The stitching is done in a single layer with a simpler design that is not thick. As a result, Flat embroidery tends to be lightweight and does not take up alot of space. Which makes it a great option for creating complex lettering, scripts, simple block letters or logos. With more space, flat embroidery can accommodate more alphabet, letters, words or phrases.
Flat embroidery allows for precise and detailed designs to be presented in a clear and legible text with clean edges using multiple colours.
More importantly, complex lettering can be done quickly and efficiently for small and large orders, it uses the same amount of time to produce, making it a cost effective option to create high quality caps.
Most of the apparels feature a Flat embroidery style as it is lightweight.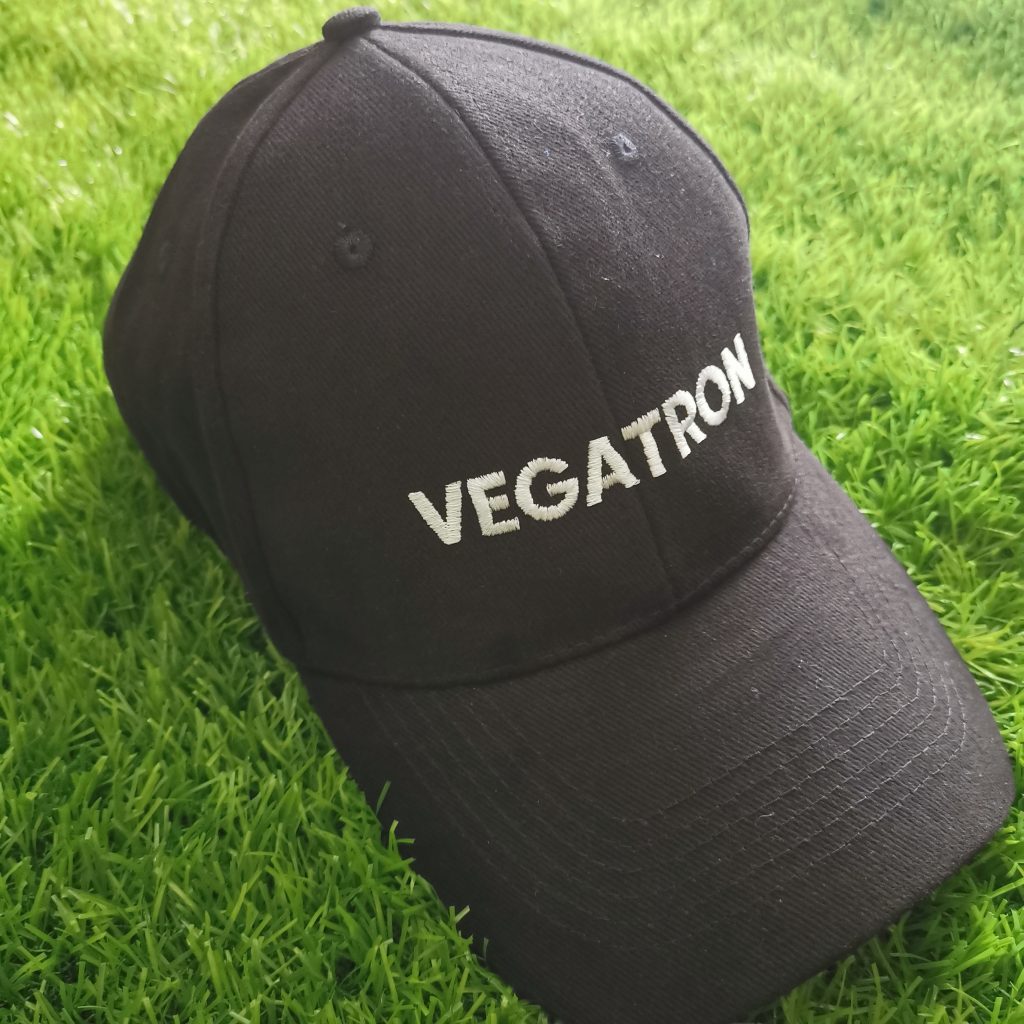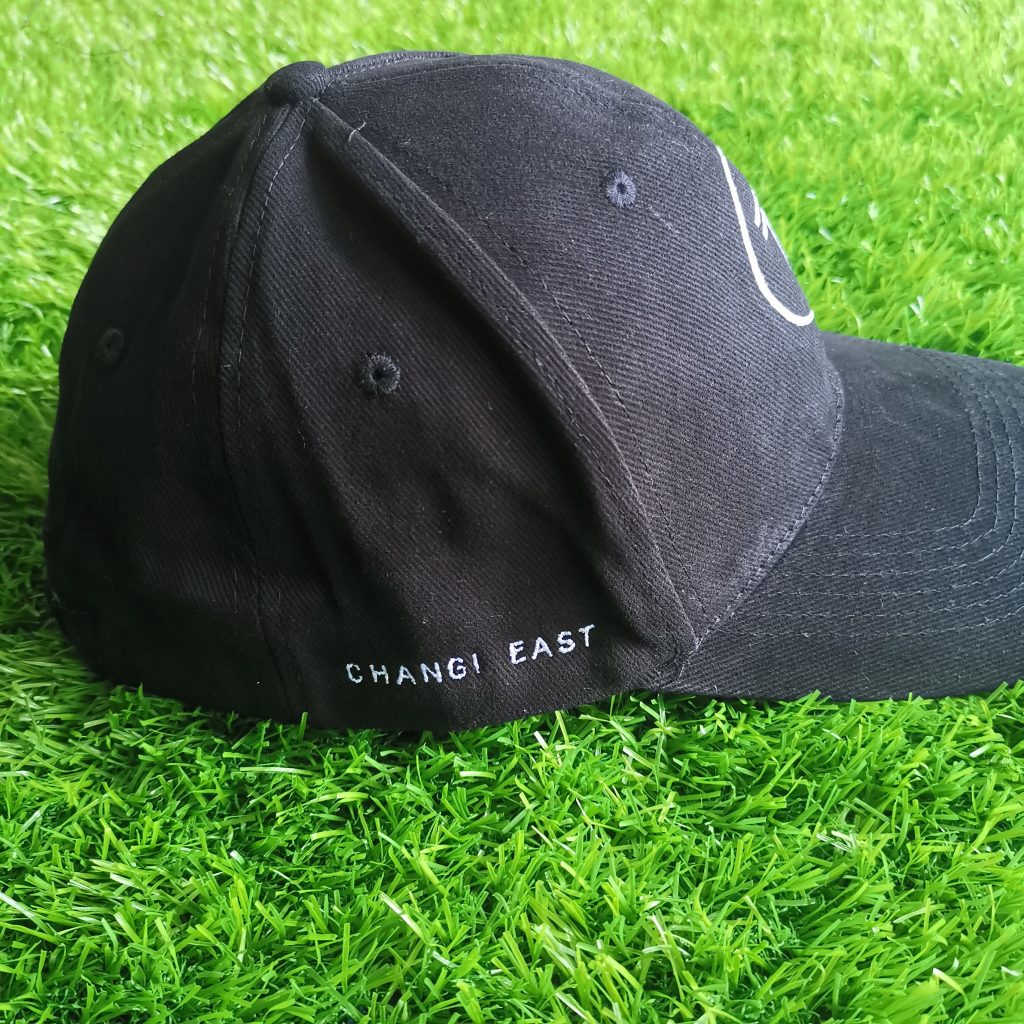 3D embroidery also known as raised embroidery is a technique where the embroidery design is raised from the surface of the fabric, giving it a three-dimensional or pop up effect appearance. This is done by adding extra layers of foam padding or using a special type of thread that is thicker than traditional embroidery thread to create multiple layers of stitching.
3D embroidery can be a great option for creating the added effects and texture. However, it may be more expensive than flat embroidery due to the additional time and materials required to create the raised effect.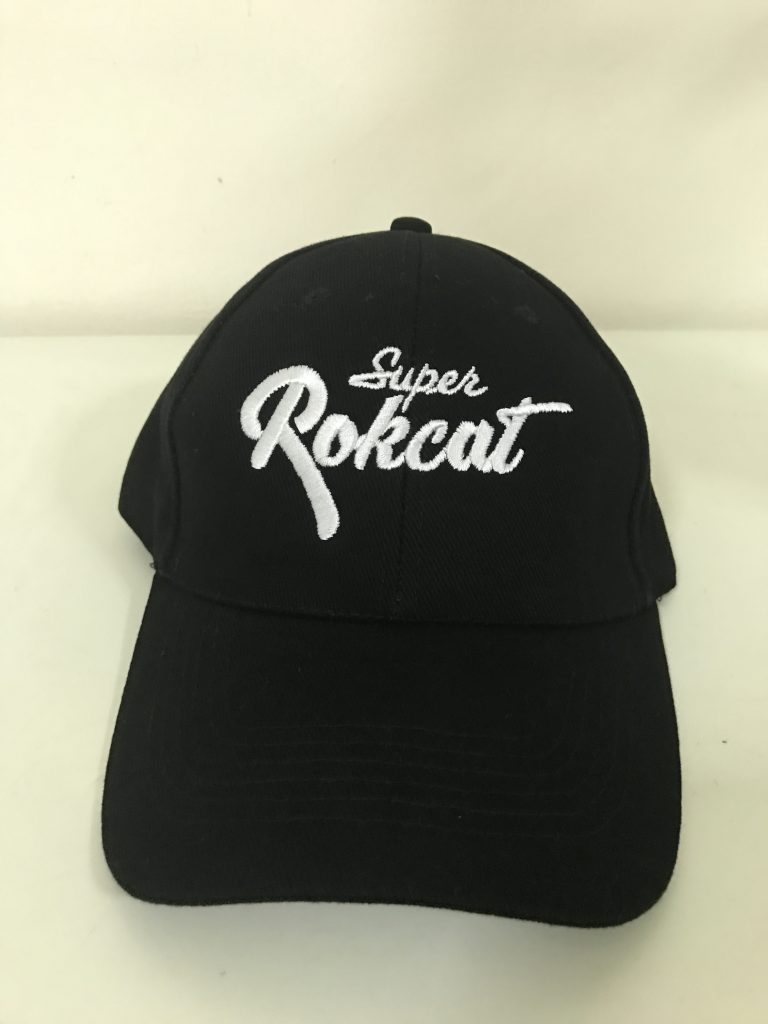 Should I choose Flat or 3D embroidery for caps?

First and foremost, it is important to consider the design, the usage of the caps, comfort level and more. For example, flat embroidered caps are more lightweight and less bulky to wear whereas the 3D embroidered caps are heavier and more bulky to wear due to the puff up design.
Embroidery placement on caps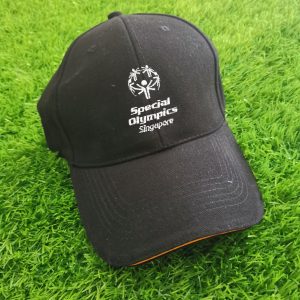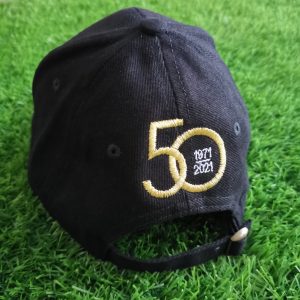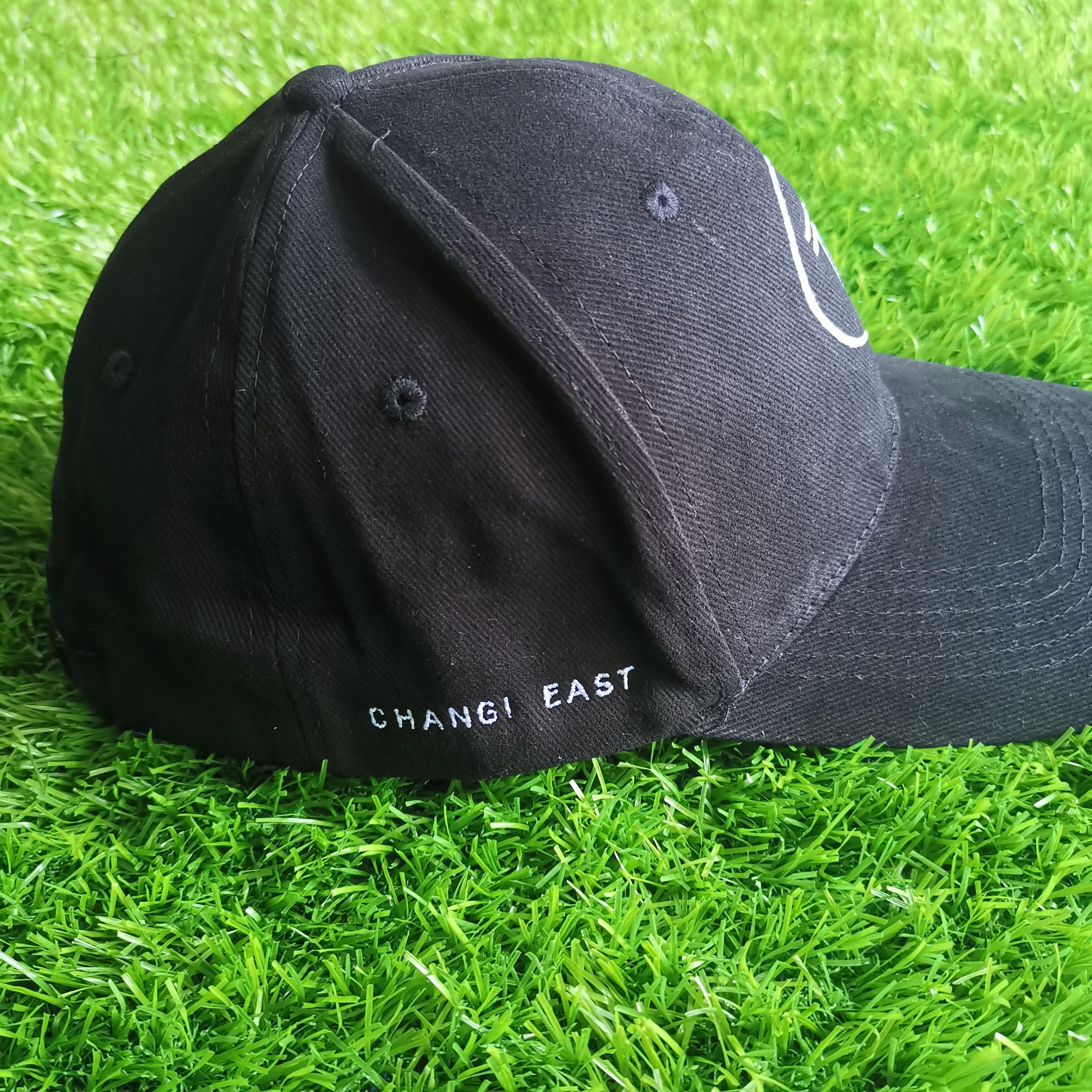 Most caps on the street are with front design logo only. At TJG Print, we are capable of doing embroidery on the back and side of the caps too. We can even do custom initials or custom names on the side of the caps.


The next important question is, at which location should I do embroidery on the caps?
It depends on the usage and motive of the caps. Usually, companies' do embroidery on the front because it is the most prominent placement for brand showcasing. If you are looking at a little more subtle and more unique cap, then doing embroidery at the back or side is another superb option.
What are the advantages and disadvantages of embroidery?
Advantages
– Good simple designs
– More solid colours to choose
– High quality finishing
– High durability and does not fade
– Cheaper to produce
Disadvantage
– Not suitable for small details or complex designs as they may not appear or be neat and clear
– Unable to achieve gradient effect
– Limited by design size
– May cause irritation and/or abrasion
Terminology and feature of a cap
Caps typically consists of the following:
1. Crown refers to the top part of the cap that sits on the wearer's head.


2. The peak/visor/brim is the stiff material that extends out from the front to provide shade and protection.

3.Panels refer to the number of sections of the fabric that make up the crown of the cap. The number of panels can vary, depending on the style of the cap. Commonly referred to as 5-panel or 6-panel. It is also interesting to note that a 5-panel cap is made of a singular front and comes with a shorter brim. Whereas a 6-panel cap may feature a longer, slightly curved. brim.

4. Button refers to the button that sits on the top of the crown used to hold the panels together.

5. Sweatbands refers to the band of fabric inside the cap and run around the circumference of the crown to absorb sweat and keep the cap comfortable to wear.

6. Closure is the mechanism used to adjust the size of the cap to fit the head, it may come in strap, metal sling adjustment, buckle, snap or velcro.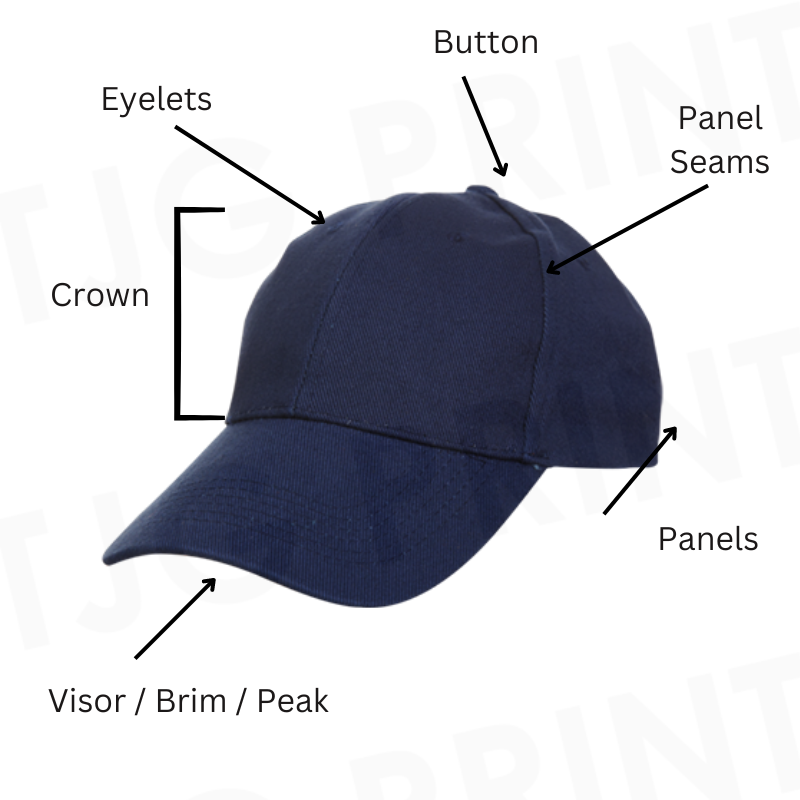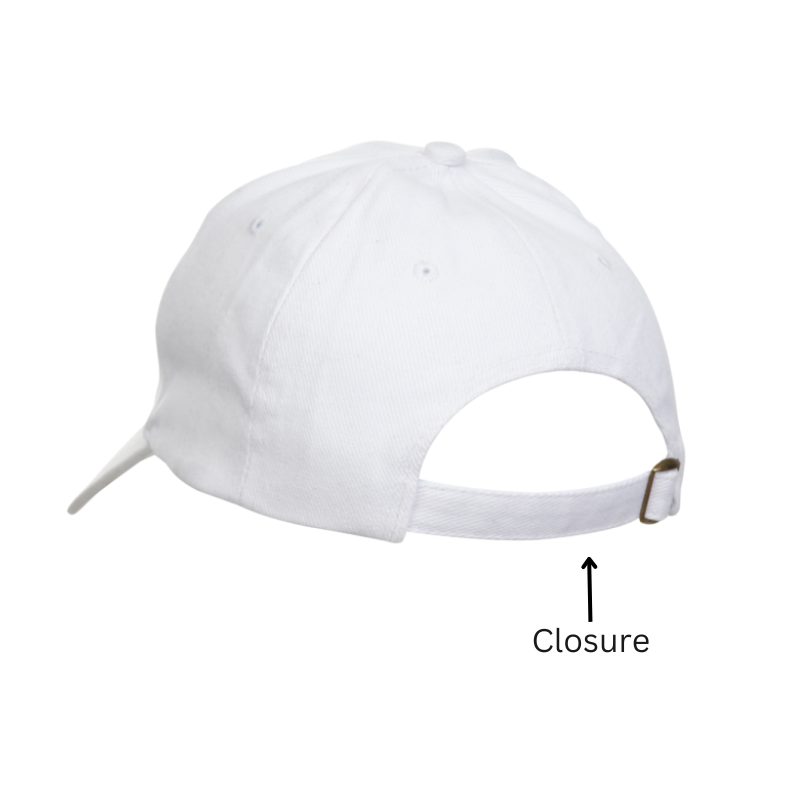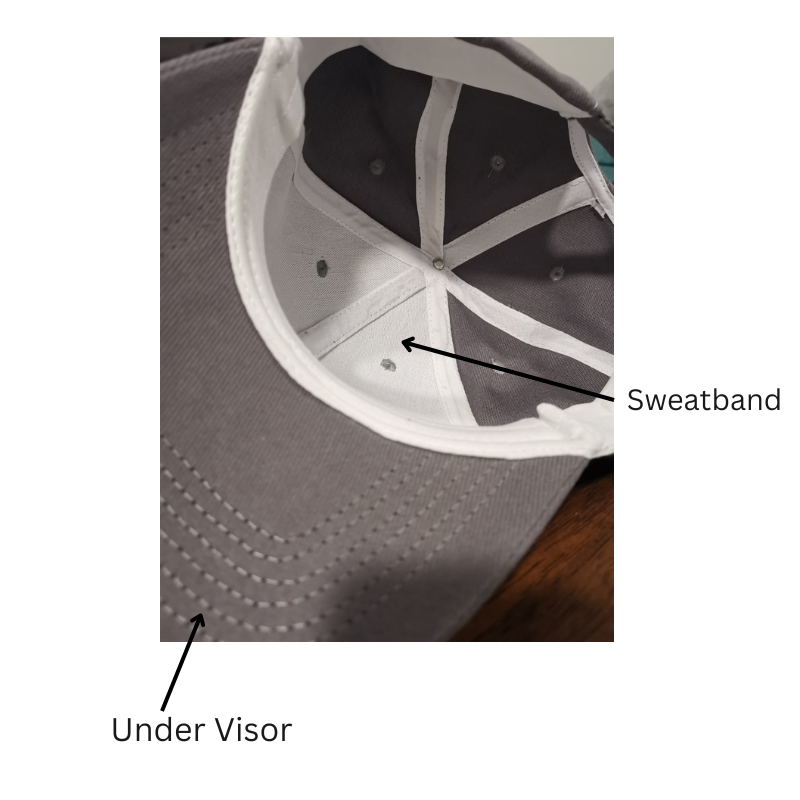 Here are some of the common types of caps as we may see as we go about our daily lives. Whether it is outdoor sports, activities such as hiking or going for walks or simply to run errands nearby in our neighbourhood. There are different types of caps designed for different purposes. 
Made of cotton, baseball caps come in different styles and colours. It was originally designed for baseball players. However, in the world of fashion, baseball caps are an accessory to casual wear in our daily lives.
Also known as mesh cap. Is a type of baseball cap with a foam making up the crown and mesh material at the back panel.
A type of baseball cap that may feature a flat or curve brim. It is a type of cap with an adjustable snap or button closure at the back. Often snapback caps are customised with a design like logo.
Similar to snapback caps. The back closure may feature a buckle or fastener to adjust the cap.
Bucket Cap Or Fisherman Hat

Made of cotton or nylon. The hat may offer a narrow or wide brim that slopes downwards.
Refers to a cap with a brim that covers only the forehead. Leaving the top of the head exposed. Popular for outdoor sports such as tennies or outings, hikings or even gardening.
Made of wool and aims to cover the head and ears. Mostly used as winter wear.
Difference between Baseball cap and Snapback cap

While both caps have similar shape and function. The main difference is the closure mechanism.
Baseball caps feature a rounded crown and a stiff brim. The stiff material is almost similar to cardboard and curves downwards. The back usually comes with a velcro or fabric strap or a plastic snap closure.
Snapback caps on the other hand feature an adjustable snap (without the need for velcro or fabric strap) at the back. Such back closure allows the cap to be adjusted to fit different head sizes. The brim of the cap may come with a flat or slightly curved brim.
These are just brief explanations of the different snapback caps available. The selection and choice of cap will be determined by a few factors such as occasion and design.
There are various caps available in our catalogue, check out our popular caps & hats in the list below.
Reversible Bucket Hat (Fisherman Hat Reversible)
These are just some of the different types of caps available. The choice of caps depends on the type of usage or occasions.


At TJG Print, we are one of the top T-Shirt Printing Supplier in Singapore. If you are looking at printing or doing embroidery on T-Shirts or apparels, feel free to enquire with us too. We offer a wide variety of print methods to meet your printing needs. You can do a complete set of caps and apparels for your company branding.  Our team will be happy to learn more about your situation and provide recommendations.